VII.4.15 Pompeii. Caupona or Workshop for the Society of Saccari.
Corporazione dei
facchini

di piazza or Guild of Porters.
Taberna or Pottery shop of
Samellius

.
Excavated 1817, 1821, 1824. Linked to VII.4.16.
<![if !vml]>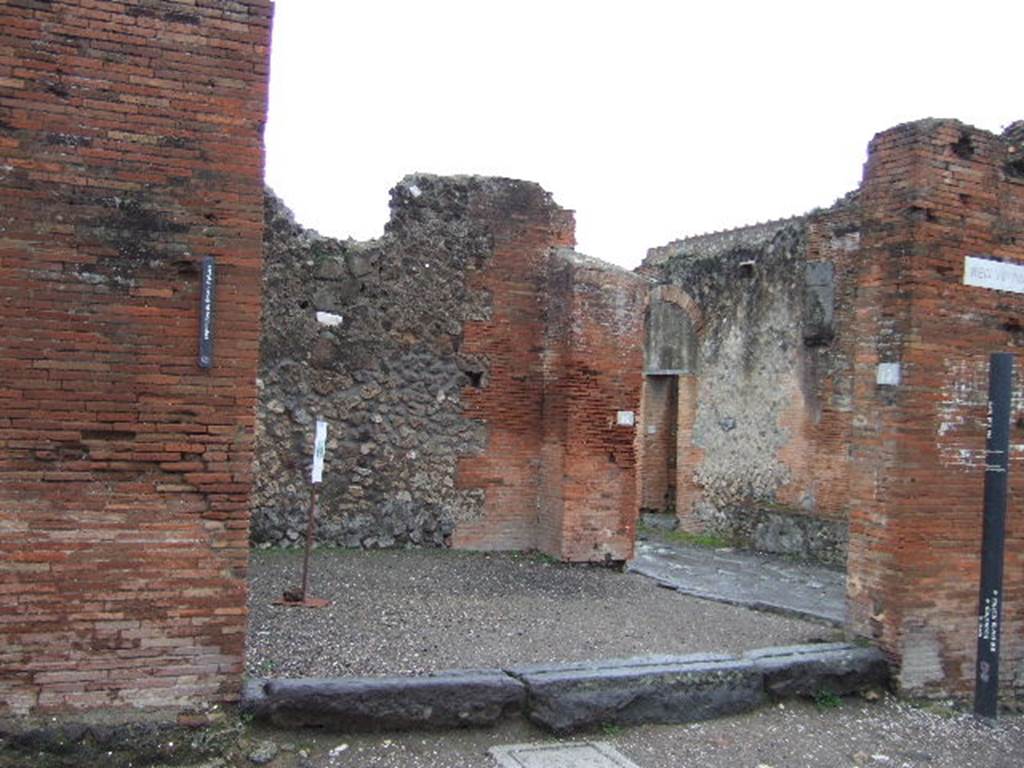 <![endif]>
VII.4.15 Pompeii. December 2005.
Entrance on corner of Via del Foro, looking south-east towards other entrance on Via degli Augustali.
Agyagfalva describes it as a pottery shop, with the name Samellius.
He says that here in 1819 were found a lot of pottery ware, such as: dishes, plates, pots, vases, lamps.
See Agyagfalva, Ludwig Goro von, 1825. Wanderungen durch Pompeii. Wien: Morschner und Jasper, p. 107.
C.T.P. records CIL IV 498 against this reference.
According to Epigraphik-Datenbank Clauss/Slaby (See www.manfredclauss.de) this reads
M(arcum) Samellium      [CIL IV 498].
<![if !vml]>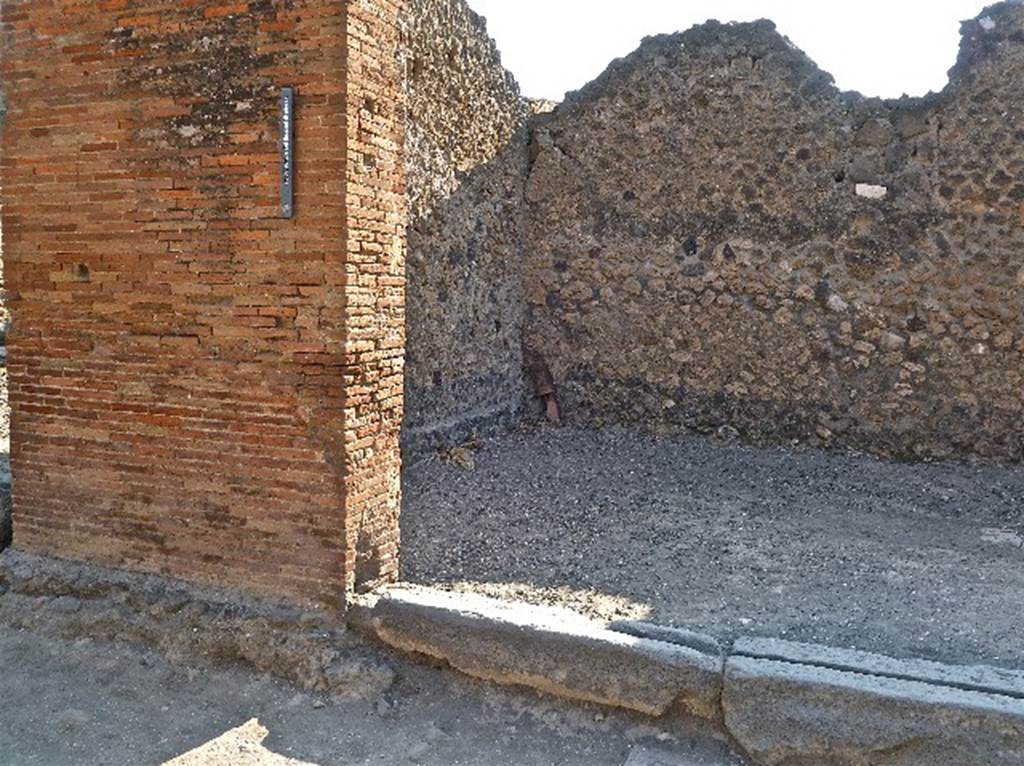 <![endif]>
VII.4.15 Pompeii. July 2010. Pilaster between VII.4.14 and 15 looking east. Photo courtesy of Michael Binns.
Found in June 1818, on the pilaster was a painted graffito in black reading -
[Cn(aeum)  Allei]um  Maium  d(uum)v(irum)  i(ure)  d(icundo)
Aurelius  civem  bonum  fac(it)      [CIL IV 499]
Also found on one of these pilasters was -
M(arcum)  Samellium    [CIL IV 498]
See Pagano, M. and Prisciandaro, R., 2006. Studio sulle provenienze degli oggetti rinvenuti negli scavi borbonici del regno di Napoli. Naples: Nicola Longobardi.  (p.122)
<![if !vml]>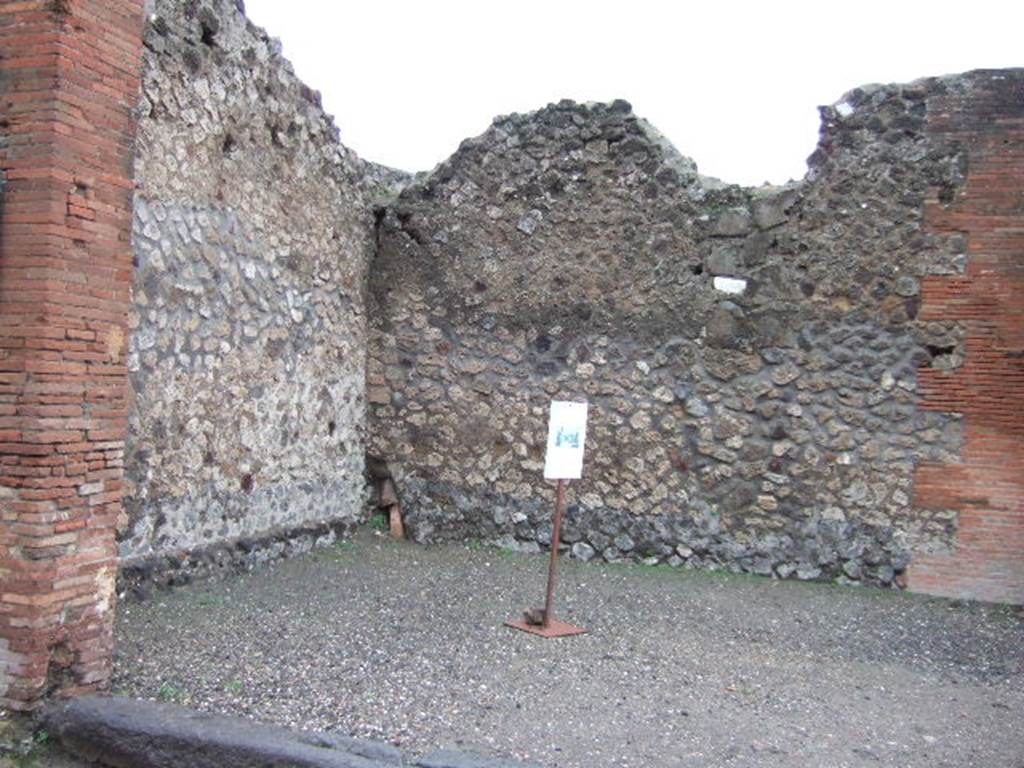 <![endif]>
VII.4.15 Pompeii. December 2005. Looking towards the north-east corner.
<![if !vml]>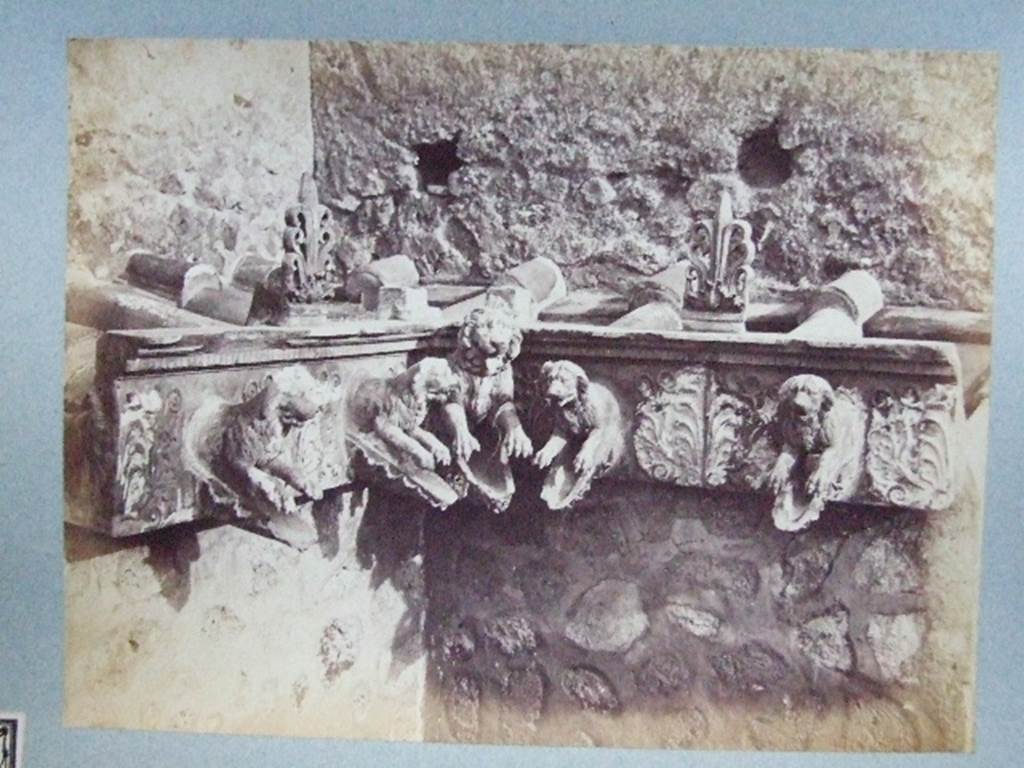 <![endif]>
VII.4.15 Pompeii. 19th century photograph titled "Cornice in terracotta of a Compluvium preserved at Pompeii". 
Old photograph courtesy of Society of Antiquaries, Fox Collection.
These are Grondaia or rainwater spouts that fed rainwater from the Compluvium in the roof to the Impluvium below.   
These were reconstructed and displayed during the 19th century in VII.4.15/16 before the Antiquarium was opened.
Mau says they were originally from a House near the Porta Marina, 
The plan provided by Mau can be used to identify the house as VII.16.12/15 the House of Umbricius Scaurus.
See Mau, A., 1907, translated by Kelsey F. W. Pompeii: Its Life and Art. New York: Macmillan. (p.251, p.253, p.298).