V.6.12 Pompeii. House with painting of Priapus.
Only the western and southern street fronts have been excavated, c.1902, 1905-8.
Further excavation is now under way from August 2018.
As this area has not been excavated, it is extremely difficult to see and show exactly where the entrances were.
We have followed the plan as Eschebach drew it in 1969, as best we can.
Until this area is fully excavated, this may or may not be the correct number of entrances.
<![if !vml]>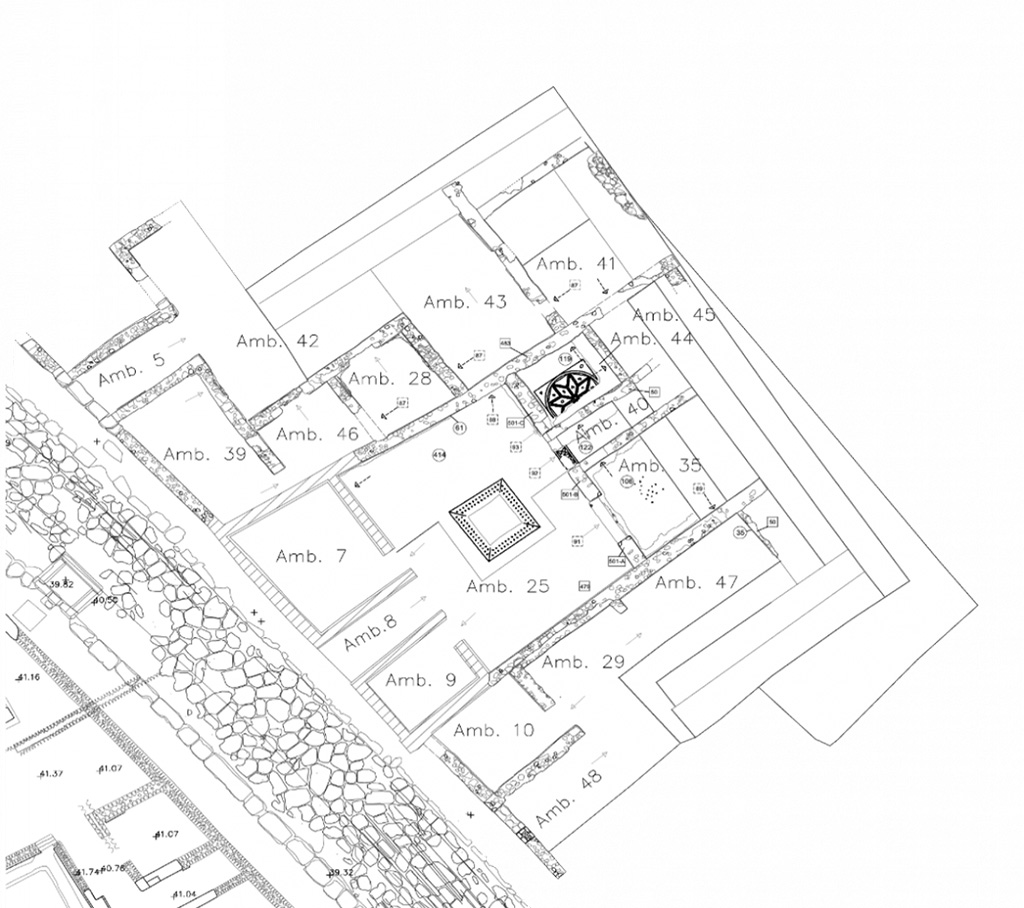 <![endif]>
V.6.12 Pompeii. May 2006. Entrance.
<![if !vml]>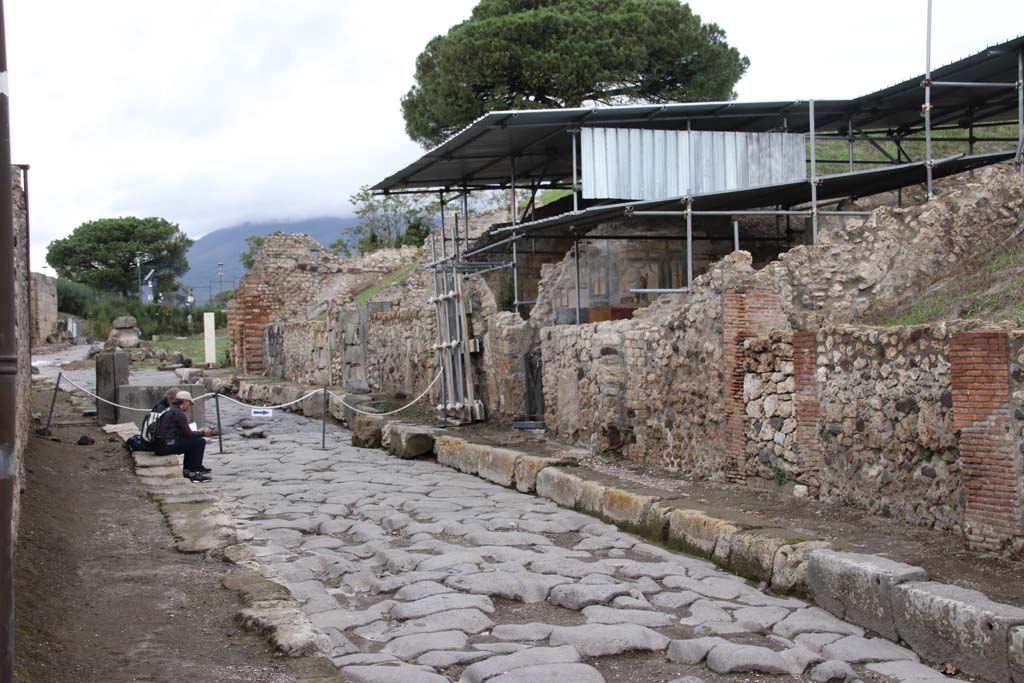 <![endif]>
V.6.13? Pompeii, on left. December 2005.                              V.6.12, centre right.
A painting of Priapus weighing his member, was found in fauces.
Newly excavated west wall adjacent to Via del Vesuvio had architectural painting and a portrait medallion between the architectural painting.
The medallion was a female portrait.
In November 2018.
A painting of Leda and the Swan (Zeus) was discovered during the stabilization and reprofiling of the excavation fronts, in a cubiculum (bedroom) of a house along Via del Vesuvio.
The room that preserves the painting is placed next to the entrance corridor where the fresco of the Priapus had already been identified.
The scene - full of sensuality - depicts the union of Jupiter, transformed into a swan, and Leda, wife of King Tyndareus.
From her embraces, first with Jupiter and then Tyndareus, would be born the twins Castor and Pollux from an egg (the Dioscuri), Helen - the future wife of King Menelaus of Sparta and cause of the Trojan War - and Clytemnestra, later bride (and assassin) of King Agamemnon of Argos and brother to Menelaus.
See Parco Archeologico di Pompeii web site