VII.6.12 Pompeii. Shop. Excavated 1868, 1910.
According to Garcia y Garcia Region VII, Insula VI was one of the insulae most devastated over the years since its excavation.
He calls it the "Cinderella" of Pompeii.  Between the years 1759 and 1762 it was vandalised and stripped by the Bourbons, then re-interred.
Then came the slow and non-systematic uncovering again before the final destruction in September 1943.
The area was ignored and abandoned during the years following the war, which reduced the insula to a heap of bricks and masonry.
See Garcia y Garcia, L., 2006. Danni di guerra a Pompei. Rome: L'Erma di Bretschneider. (p.102).
According to Fiorelli, Shop without anything particular of note.
(Bottega senza alcuna particolarita.)
See Pappalardo, U., 2001. La Descrizione di Pompei per Giuseppe Fiorelli (1875). Napoli: Massa Editore. (p.160).
According to NdS,
This was described as a small shop consisting of a small room, numbered 72 on plan.
(XII. Piccola bottega costituta da un solo ambiente 72).
See Notizie degli Scavi, 1910, p.463.
<![if !vml]>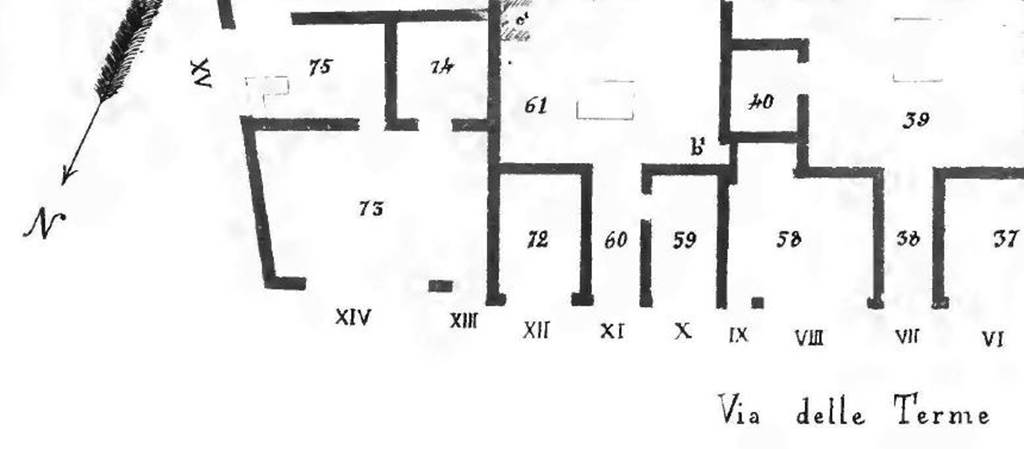 <![endif]>
VII.6.12 Pompeii. 1910 plan by Spano. See Notizie degli Scavi di Antichità, 1910, fig. 1, p. 437.
<![if !vml]>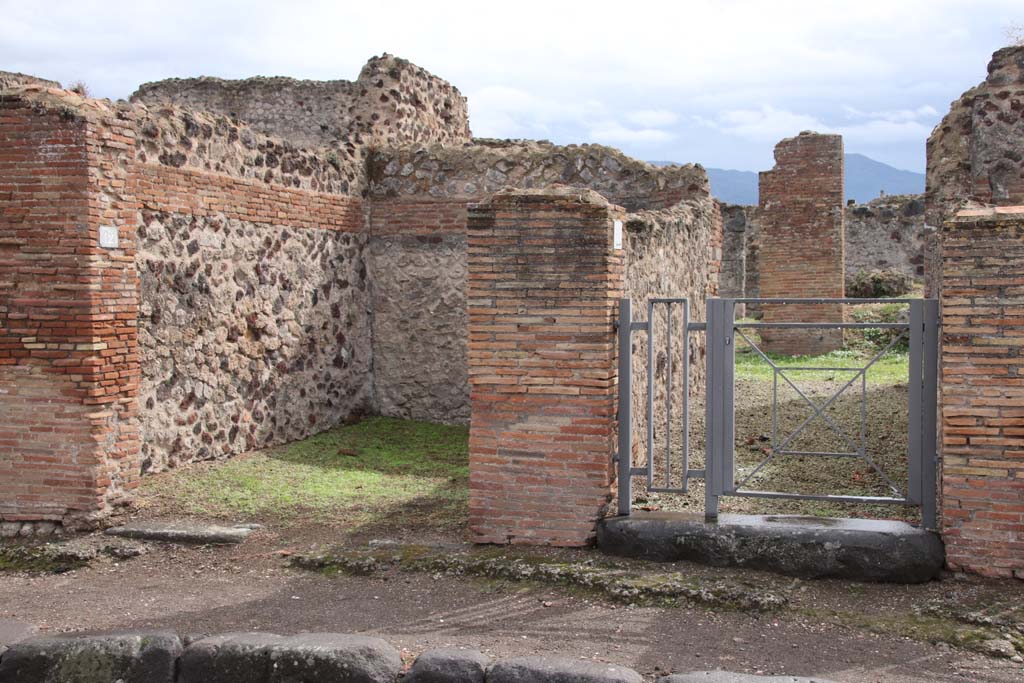 <![endif]>
VII.6.12, on left, and VII.6.11, on right. October 2020.  Looking south towards entrance to shop. Photo courtesy of Klaus Heese.
<![if !vml]>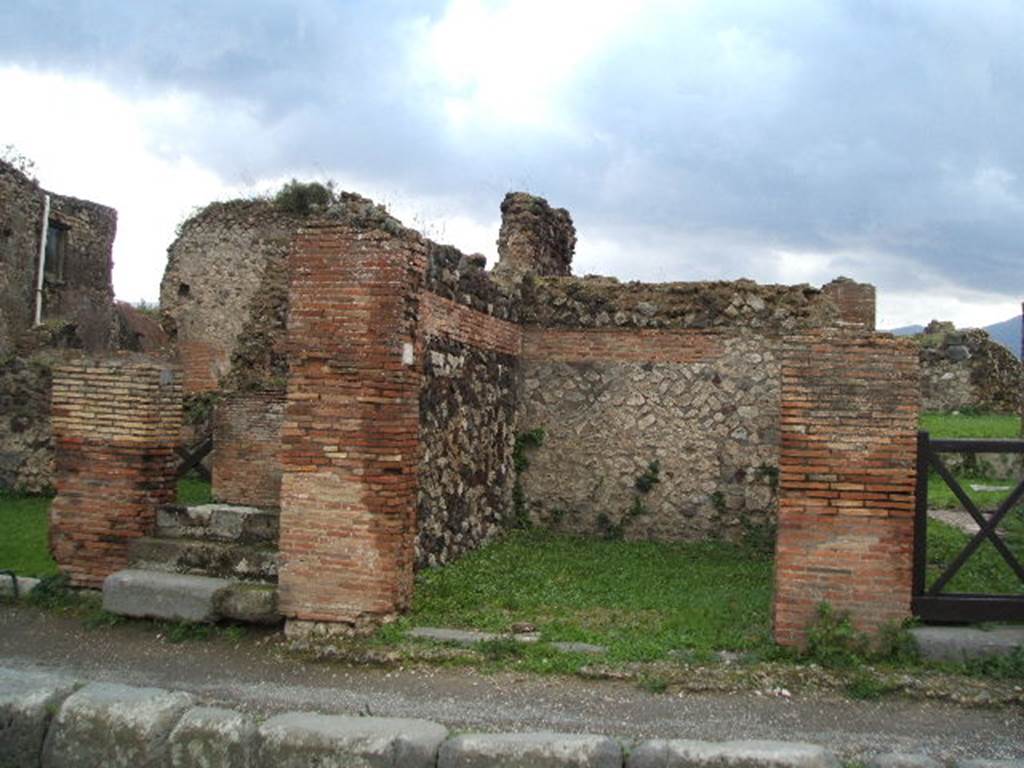 <![endif]>
VII.6.12 Pompeii. December 2004. Shop entrance, in the centre.