Pompeii Gates.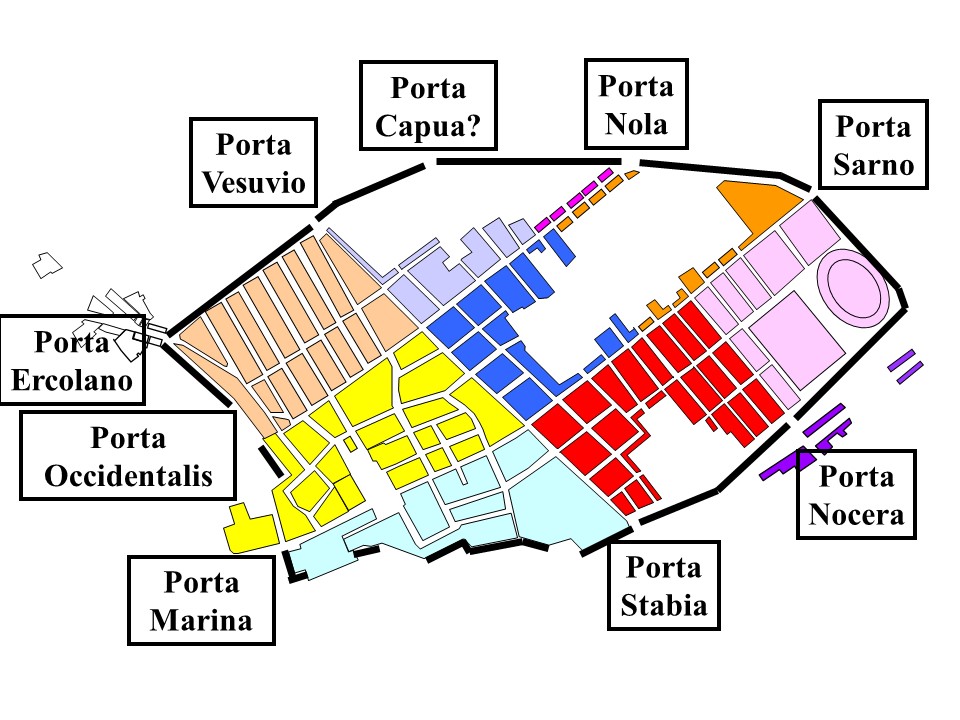 Use this pompeiiinpictures plan of the gates at Pompeii to view the pictures of any gate.
Click on the gate box on the plan or click on a link below to see the gate photographs.
Porta Marina or Marine Gate or Sea Gate Porta Marina
Porta di Stabia or Stabian Gate Porta Stabia
Porta di Nocera or Nucerian Gate Porta Nocera
Porta di Sarno or Sarnus Gate Porta Sarno
Porta di Nola or Porta Nolana or Nola Gate Porta Nolana
Porta Ercolano or Herculaneum Gate Porta Ercolano
Porta del Vesuvio or Vesuvian Gate Porta Vesuvio
including imprint of balls flung by war machines of Sulla
Possible site of Porta Capua or Capuan Gate Porta Capua?