VII.5.13 Pompeii. Originally a shop.
Now rear entrance of modern restaurant and access to the toilets upstairs.
<![if !vml]>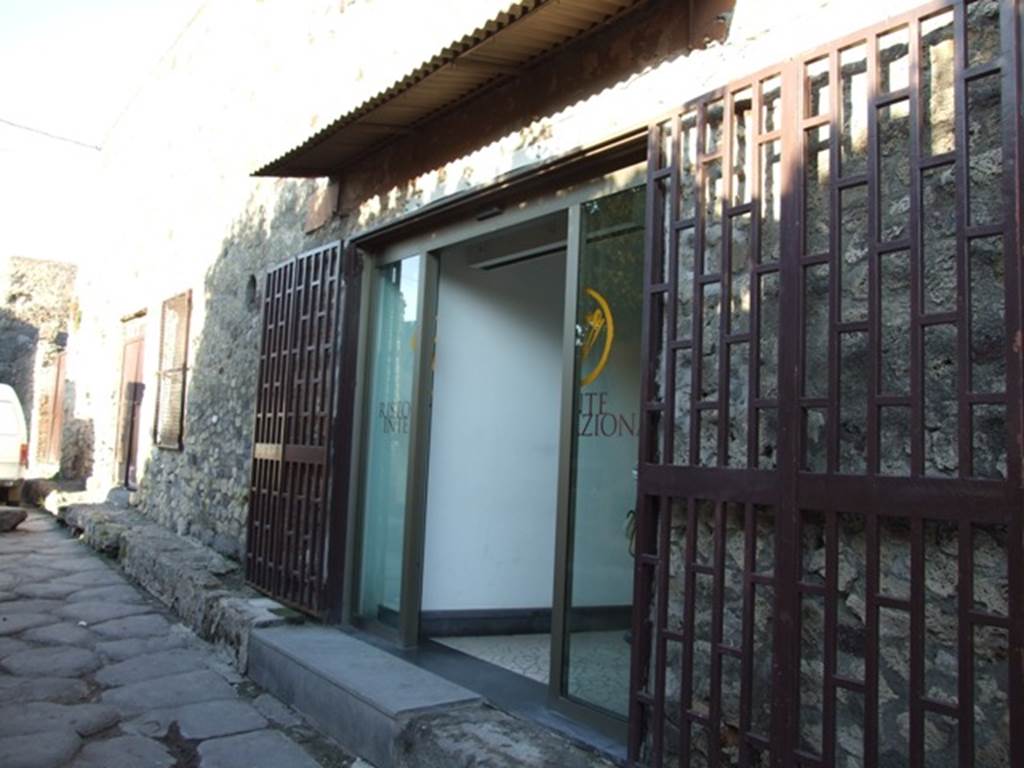 <![endif]>
VII.5.13 Pompeii. December 2007 after renovation. Looking north.
According to Fiorelli and Eschebach, originally this was a deep shop with stairs to upper floor and latrine underneath them.
See Pappalardo, U., 2001. La Descrizione di Pompei per Giuseppe Fiorelli (1875). Napoli: Massa Editore. (p.96)
See Eschebach, L., 1993. Gebäudeverzeichnis und Stadtplan der antiken Stadt Pompeji. Köln: Böhlau. (p. 288)
<![if !vml]>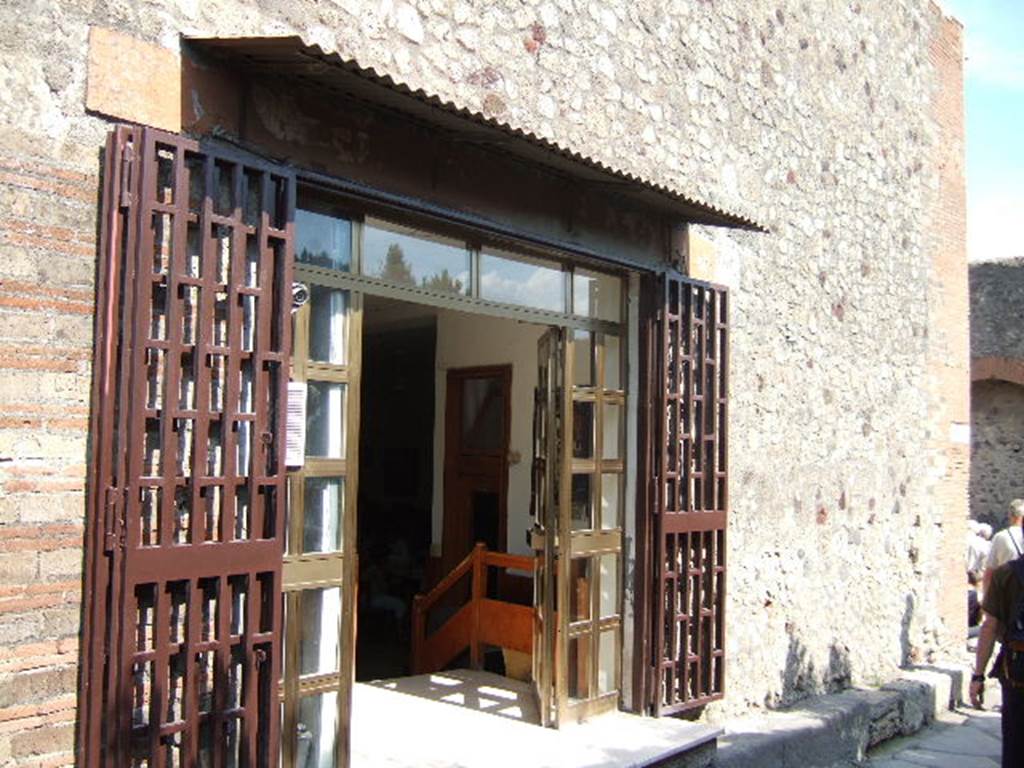 <![endif]>
VII.5.13 Pompeii. September 2005 before renovation. Looking south.