VII.2.17 Pompeii. Small Shop. Excavated 1844 and 1868.
<![if !vml]>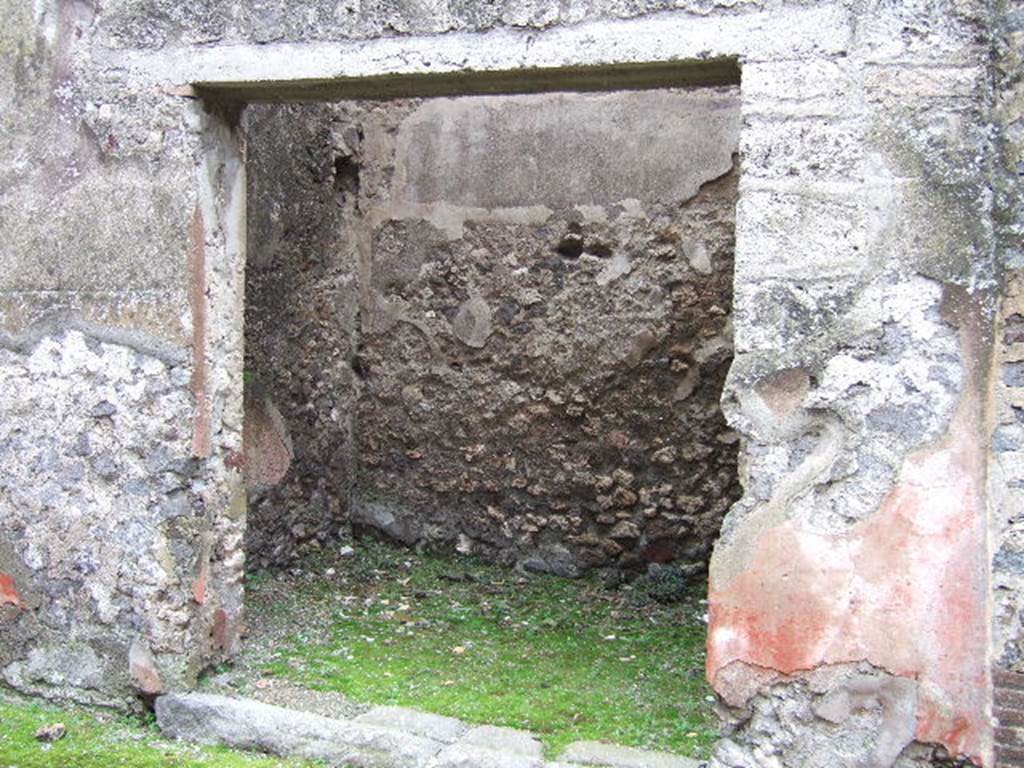 <![endif]>
VII.2.17 Pompeii. December 2005. Entrance on Vicolo del Panettiere, looking south.
According to Varone, found on the wall between VII.2.16 and VII.2.17 (on the left), was the inscription
Vesbinus  cinedus,  Vitalio  pedicavit     [CIL IV 2319b]
Found on the right of the doorway, between VII.2.17 and 18, was
Serena
Isidoru
fastidit     [CIL IV 3117]
Varone translates this as "Serena can't stand Isidorus".  He also mentioned that Isidoru is written for Isidorum.
See Varone, A., 2002. Erotica Pompeiana: Love Inscriptions on the Walls of Pompeii, Rome: L'erma di Bretschneider. (p. 137 and p.50)
According to Fiorelli, written to the side of the doorway, was
CAPELLA . II . IVR (sic)
See Pappalardo, U., 2001. La Descrizione di Pompei per Giuseppe Fiorelli (1875). Napoli: Massa Editore. (p. 82)
<![if !vml]>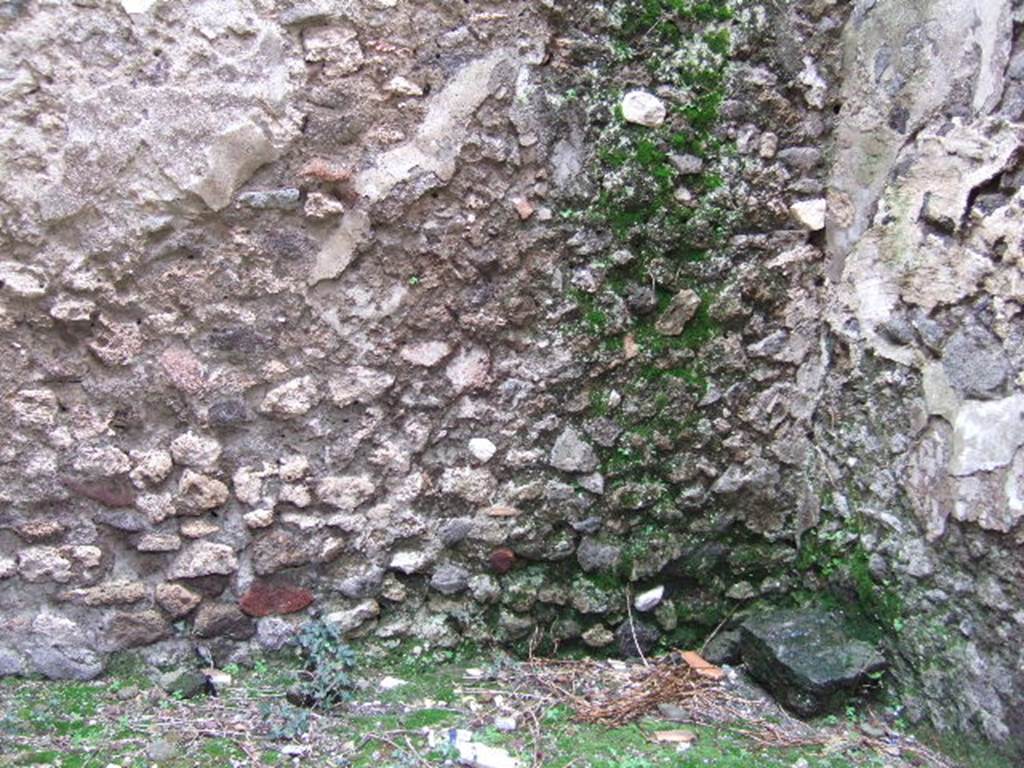 <![endif]>
VII.2.17 Pompeii. December 2005. South wall and south-west corner of shop.