Pompeii Regio VIII (8) Insula 2.
Plan to access entrances 1 to 39.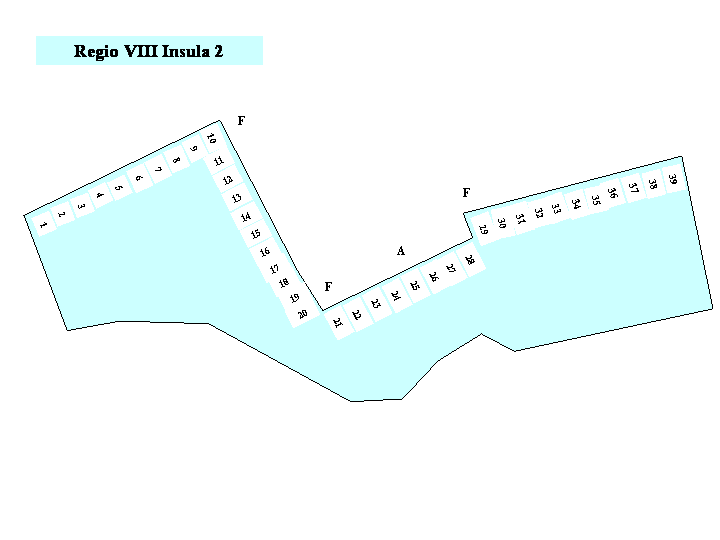 Use the pompeiiinpictures plan of the Insula 2 of Pompeii Regio VIII to access the photographs.
Click on the entrance you want on the plan or click on a link below to reach the pictures.
VIII.2.1 Casa di Championnet I
VIII.2.3 Casa di Championnet II
VIII.2.6 Edifici Amministrazione Pubblica
VIII.2.8 Sala del Tabularium
or archive for the city documents?
VIII.2.10 Magistrates building
VIII.2.16 Casa dei mosaici geometri
or House of the Geometric Mosaics
VIII.2.17-21 Terme del Sarno
or Sarno Baths
VIII.2.21 House of L. Aelius Magnus,
later converted to part of Sarno Baths
VIII.2.26 Casa del Cinghiale II
or House of Vesbinus
VIII.2.28 Casa del Ninfeo
or House with Nymphaeum
VIII.2.29 VIII.2.30 House of Severus
VIII.2.34 Casa delle Colombe a mosaico
or House of the Mosaic Doves
VIII.2.36 VIII.2.37 House of L. Caecilius Phoebus
VIII.2.39 Casa di Giuseppe II
or Casa di Fusco
or House of Emperor Joseph II