FP2

Pompeii.
East tomb 2 at Fondo Pacifico.
Tomb of

Apuleius

, Veia,

Festa

and

Conviva

.
Excavated 1886-7. This part of the site is now buried.
<![if !vml]>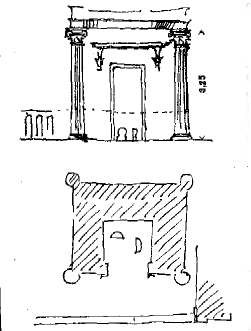 <![endif]>
FP2 Pompeii. 1886 drawing by Maier of tomb front and cross section showing position of cippi.
According to Maier, this grave and the second grave on the left hand side (FP4) were completely similar in construction.
He says this grave was located on the left of, and closely adjacent to grave 1 and was enclosed by a balustrade.
See Maier H., 1886. Centralblatt der Bauverwaltung, No 46, p. 451, fig. 2.
According the CTP, this is a drawing of FP4 but comparison with Mau's plan below and Maier's description seem to show it is FP2.
See Van der Poel, H. B., 1981. Corpus Topographicum Pompeianum, Part V. Austin: University of Texas. (p. 42).
<![if !vml]>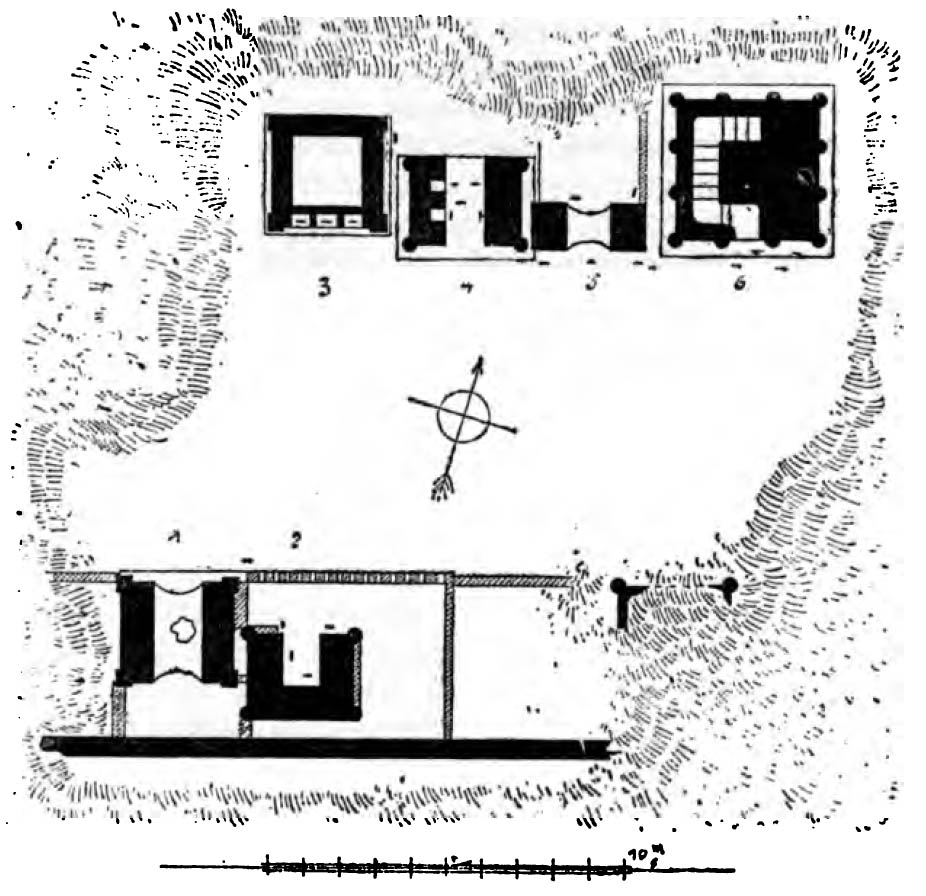 <![endif]>
FP2 Pompeii. 1888 plan of tombs FP1 to FP6 by Mau.
Tomb FP2 agrees in detail with the 1886 drawing by Maier.
Note the nearness to FP1, the positioning of the two cippi, the ground plan and the balustrade.
FP4 does not have the thick rear wall or the balustrade and its niches and cippi are different.
See Mau, A., 1907, translated by Kelsey F. W. Pompeii: Its Life and Art. New York: Macmillan. (p. 431, fig. 246).
Mau describes the two inner marble stones as showing where the urns of the two most important members of the family were buried.
These were Apuleius and his wife Veia. In one urn was found a coin of Tiberius of date 10AD.
Two other stones were outside in front of the niche.
One stone to the right of the niche read
FESTAE APVLEI F(iliae)
VIX(it) ANN(os) XVII
To the memory of Festa, daughter of Apuleius, who lived seventeen years.
The other stone to the left of the niche read simply
[C]ONVIVA
VEIAES
VIX AN. XX,
Conviva, slave of Veia, lived twenty years.
A coin (an as) of the time of the Republic was found in the urn of Conviva.
See Mau, A., 1907, translated by Kelsey F. W. Pompeii: Its Life and Art. New York: Macmillan. (p. 432-3).
<![if !vml]>

<![endif]>
FP2 Pompeii. Inscription, as recorded in 1886 NdS, relating to a gladiatorial contest in the Nocera area.
It was painted in red inside the cella with the left part on the south wall and that right of the vertical line on the west wall.
Mau in 1888 records XX ET in place of XXII on the third line.
According to Epigraphik-Datenbank Clauss/Slaby (See www.manfredclauss.de) this read:
Numnini
Augusti
glad(iatorum) par(ia) XX et venatio Sta(ti?) Pompei flaminis Augustalis
pugnab(unt) Constant(iae) Nucer(iae) III pr(idie) Non(as)
Nonis VIII Eidus(!) Maias
Nucerini officia mea certo index [CIL IV 3882]
See Notizie degli Scavi di Antichità, 1886, p.334.
See Mau, A., 1888. Mitteilungen des Kaiserlich Deutschen Archaeologischen Instituts, Roemische Abtheilung Volume III. (p. 145).