IX.6.f Pompeii. Shop. Excavated 1878.
<![if !vml]>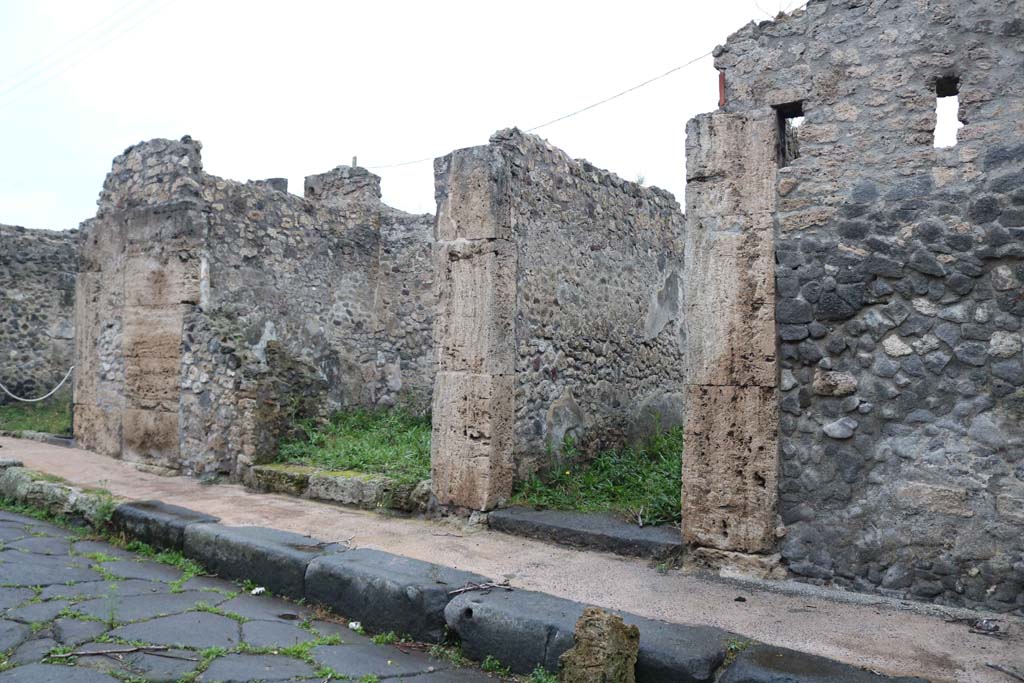 <![endif]>
IX.7 Pompeii, on left.  May 2005. Unnamed vicolo, looking west. IX.6.f, on the right.
According to Mau, on the pilaster (made of blocks of Sarno stone) between it and number 10, a piece of wall 1,30 long in Opus incertum was added.
<![if !vml]>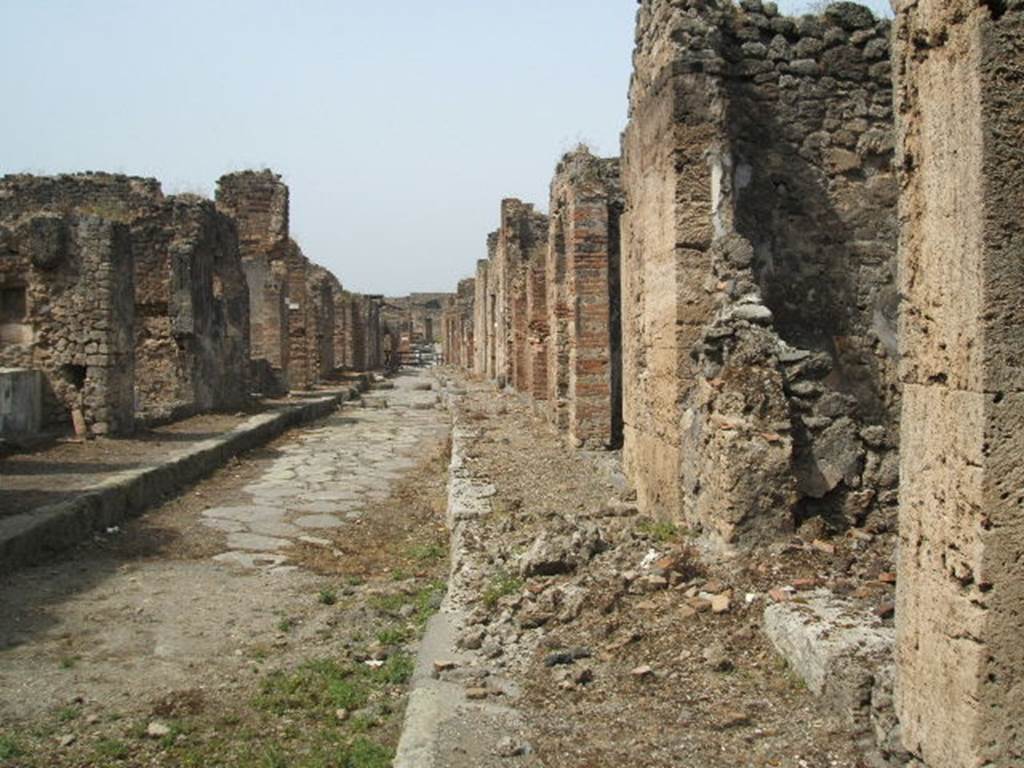 <![endif]>
IX.6.f Pompeii. May 2005. Looking north across shop.
According to Mau, this was described as number 9 of IX.6 and was a shop.
In the corner to the left of the entrance was a cupboard (or small area), divided from the rest of the shop by a partition.
On the walls of it – but not on the most recent road wall – were preserved remains of 1st style decoration: a red zoccolo (plinth), a little sunk in relation to the white surface of the upper wall.
See Mau in Bullettino dell'Instituto di Corrispondenza Archeologica (DAIR), 1881, p.25