IX.6.6 Pompeii. Staircase to upper floor.
Linked to IX.6.4, IX.6.5 and IX.6.7. Excavated 1878.
<![if !vml]>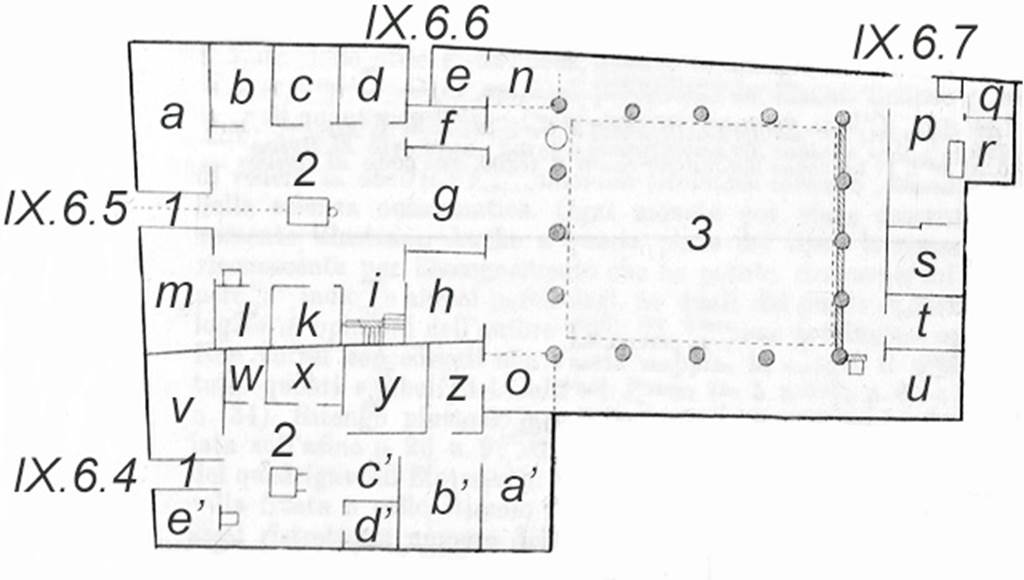 <![endif]>
IX.6.4-7 Pompeii plan. Based on those in BdI and PPM.
The differences are that BdI uses Greek letters for a to e in IX.6.4 and PPM uses a' to e' and adds 1, 2 and 3 for the fauces, atrium and peristyle.
See Bullettino dell'Instituto di Corrispondenza Archeologica (DAIR), September 1880, p.194.
<![if !vml]>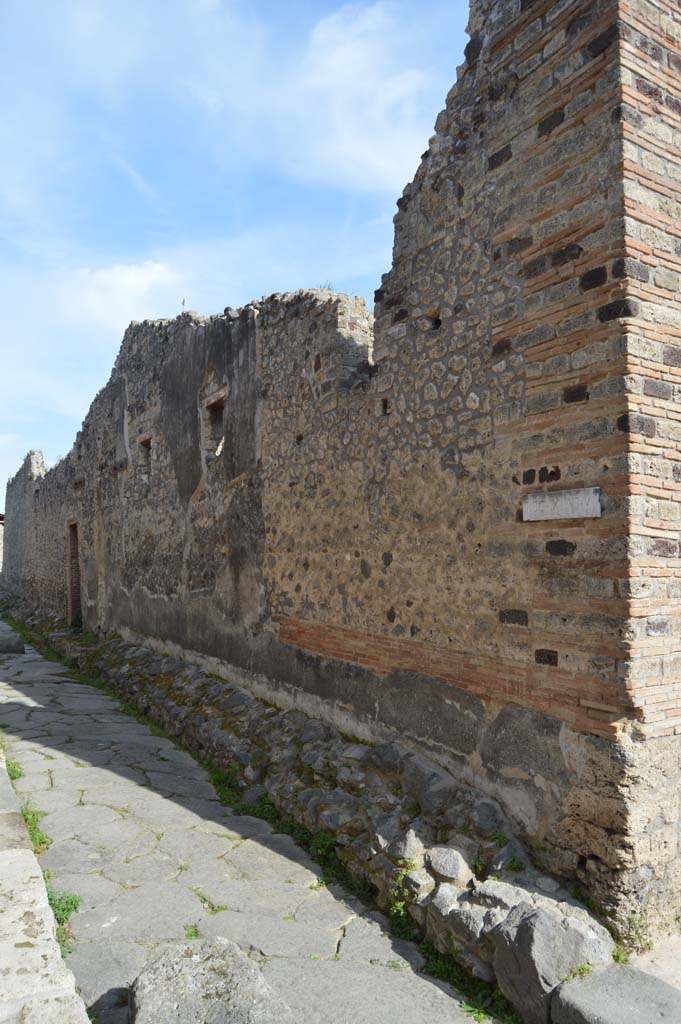 <![endif]>
IX.6.6 Pompeii. May 2005. Entrance, looking south.
According to Eschebach this was a separate stairs to an upper floor, but she also gives a reference to NEAPOLIS 175: in 6 – Latrina publica.
See Eschebach, L., 1993. Gebäudeverzeichnis und Stadtplan der antiken Stadt Pompeji. Köln: Böhlau. (p.427)