IX.1.28 Pompeii. Stable of Thesmus. Excavated 1858.
<![if !vml]>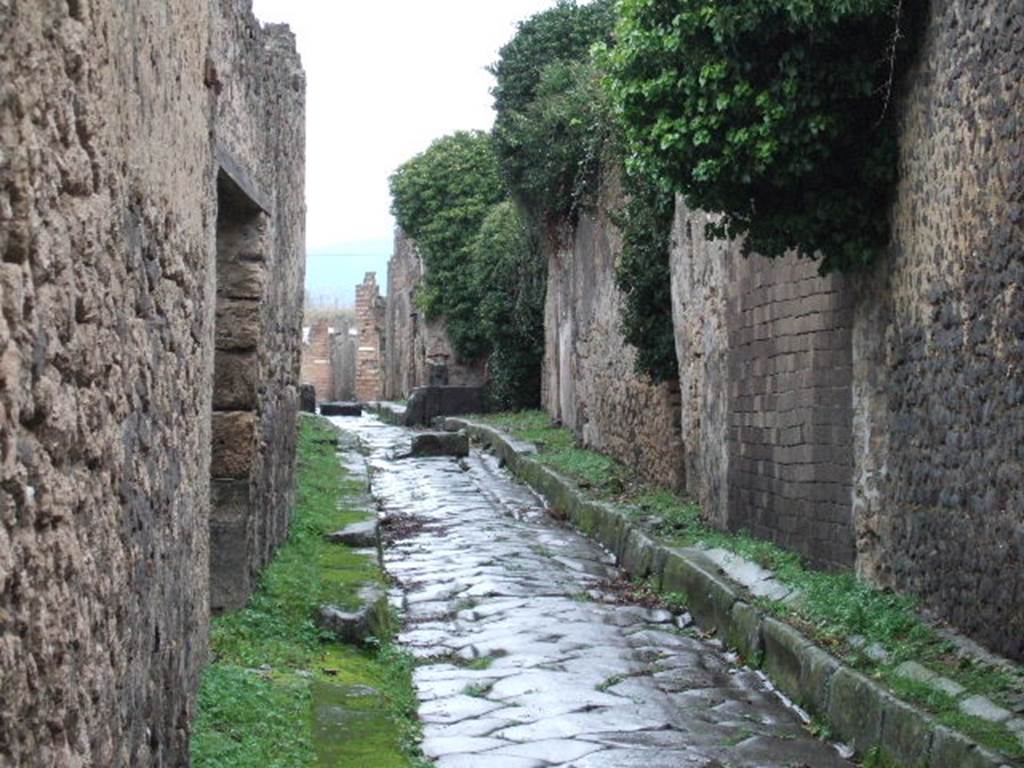 <![endif]>
IX.1.28 Pompeii, on left. December 2005.                Vicolo di Tesmo looking north.                             IX.7, on right.
According to Fiorelli,
On the corner pilaster, amongst other graffiti, was written - AMPLIATVM AED
                                                                                                               V . B . VICINI . ROG
Turning the corner, a stable was found that had a lowered edge in front of the doorway, for easier access by the animals, and had an area, of which only a small part was uncovered, having at the rear two rooms with a latrine, and a large stall to the right. It was used perhaps and annexed to the house at IX.1.22
Found on an adjacent wall, on a whitewashed piece, was -
L . ALBVCIVM . AED
THESMVS . LIBERT . ROG
See Fiorelli, G. (1875). Descrizione di Pompei, (p.376-7)
See Pappalardo, U., 2001. La Descrizione di Pompei per Giuseppe Fiorelli (1875). Napoli: Massa Editore. (p.140)
<![if !vml]>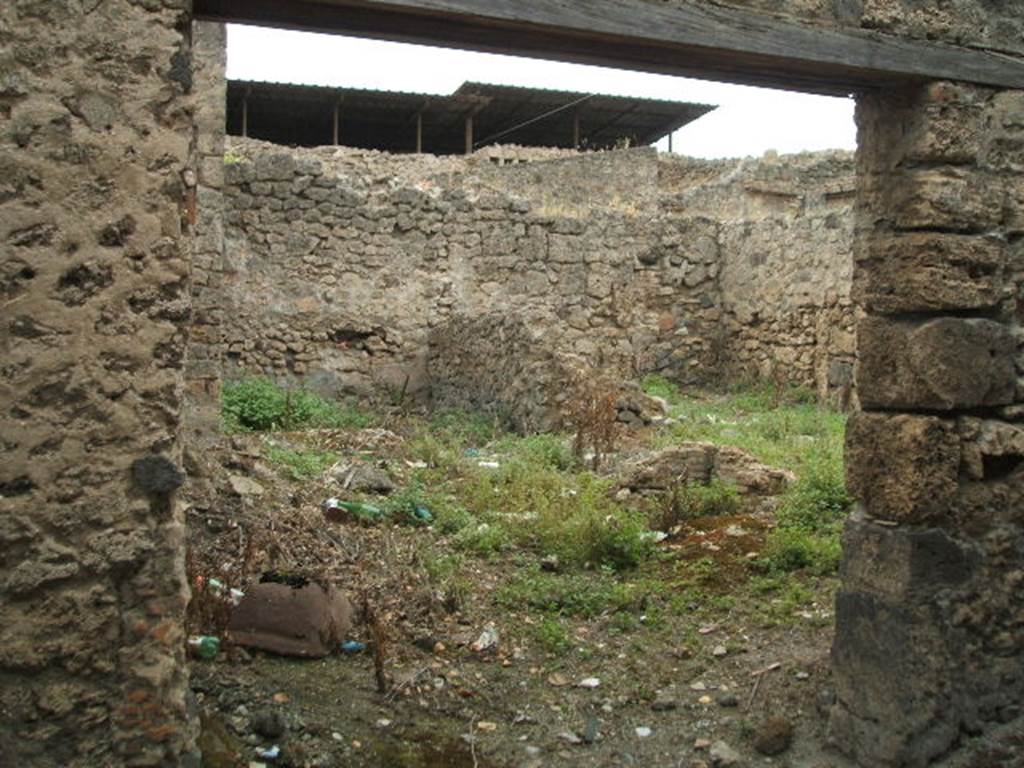 <![endif]>
IX.1.28 Pompeii. May 2005. Entrance, looking west towards two rear rooms, and a latrine.
According to Eschebach, at the rear were two cubicula for grooms and a latrine beneath the stairs to the upper floor.
See Eschebach, L., 1993. Gebäudeverzeichnis und Stadtplan der antiken Stadt Pompeji. Köln: Böhlau. (p.
The wall on the right of the entrance doorway used to show the graffito:
L(ucium)  Albucium  aed(ilem)
Thesmus  libert(us)  rog(at)    [CIL IV 2983]
Della Corte made the comment that probably Thesmus was a freedman of the candidate L. Albucius (Celsus) and he was showing his support in CIL IV 2983.
See Della Corte, M., 1965. Case ed Abitanti di Pompei. Napoli: Fausto Fiorentino. (p. 212)
<![if !vml]>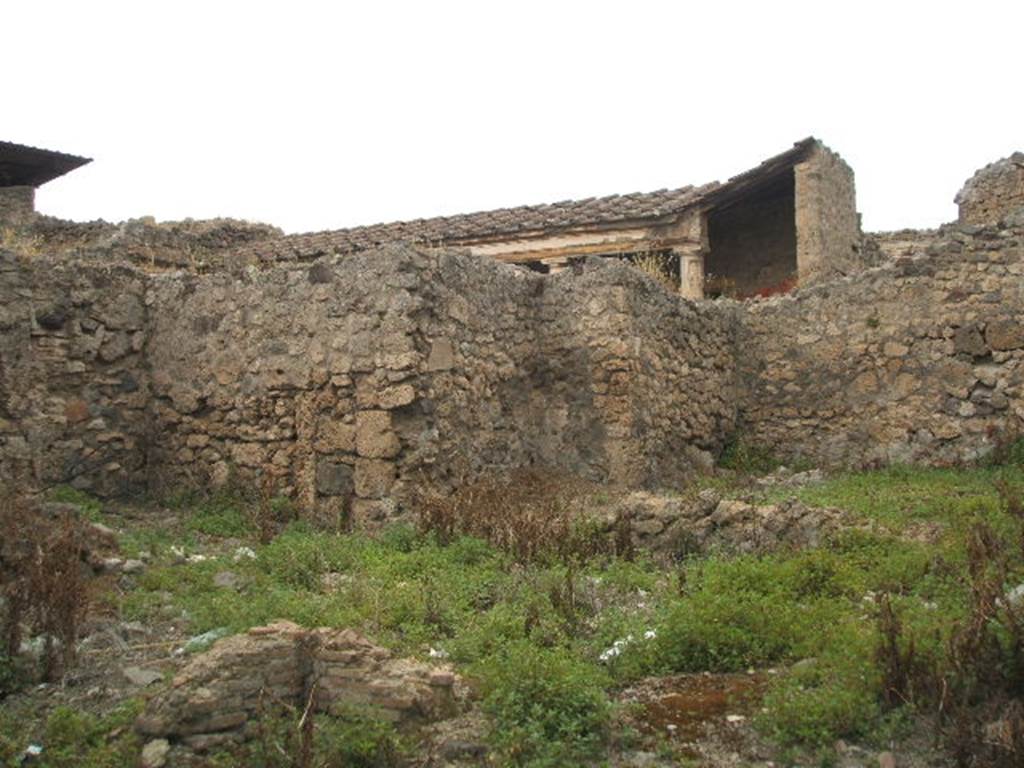 <![endif]>
IX.1.28 Pompeii. May 2005. Looking north-west towards area of large stable.
<![if !vml]>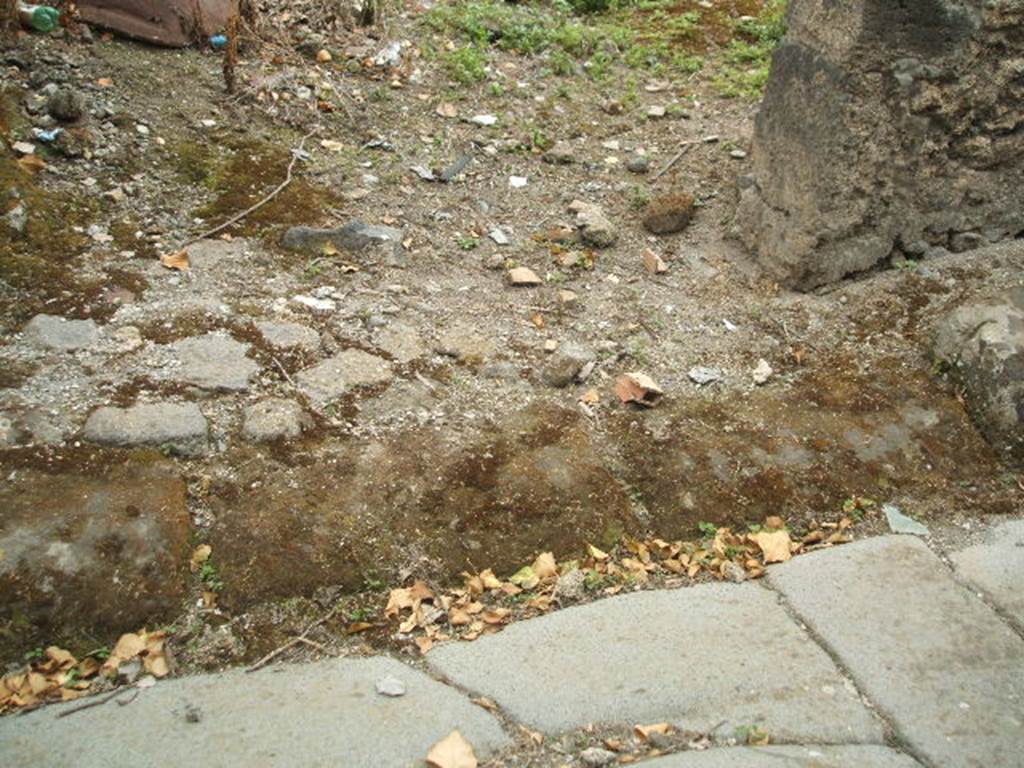 <![endif]>
I IX.1.28 Pompeii. May 2005. Entrance with footpath lowered for the easy access of the animals and some vehicles.