IX.1.23 Pompeii. Shop. Excavated 1859.
<![if !vml]>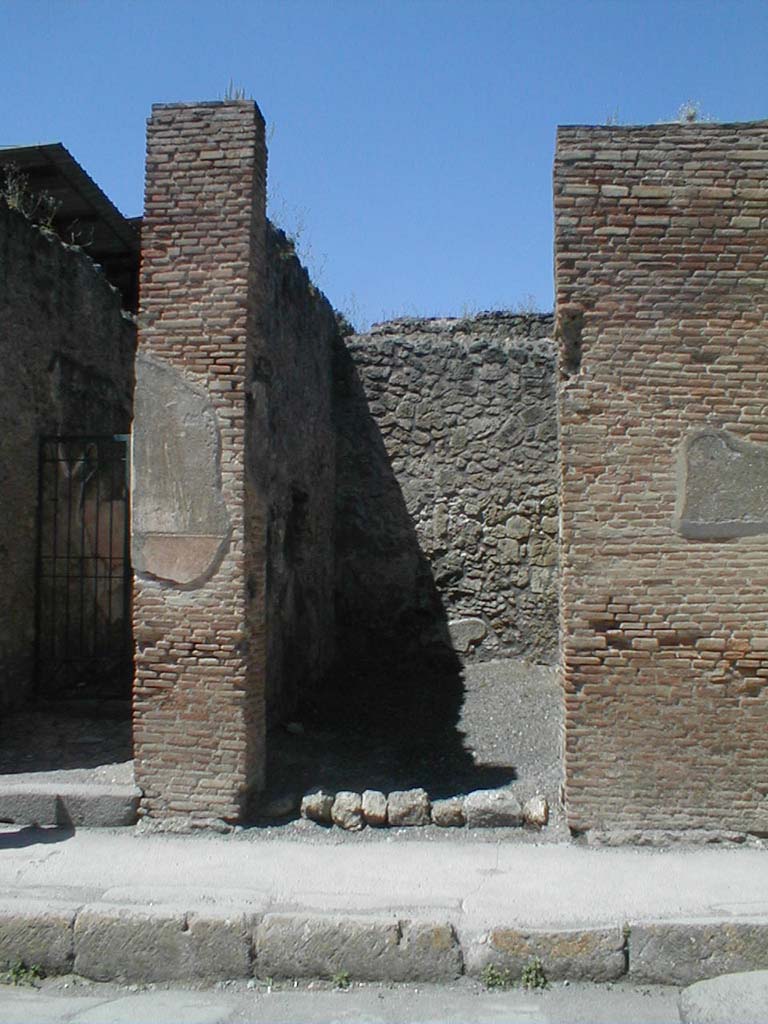 <![endif]>
IX.1.23 Pompeii. May 2005. Entrance.
Graffiti found on the left pilaster, between IX.1.22 and IX.1.23 can be seen in IX.1.22
<![if !vml]>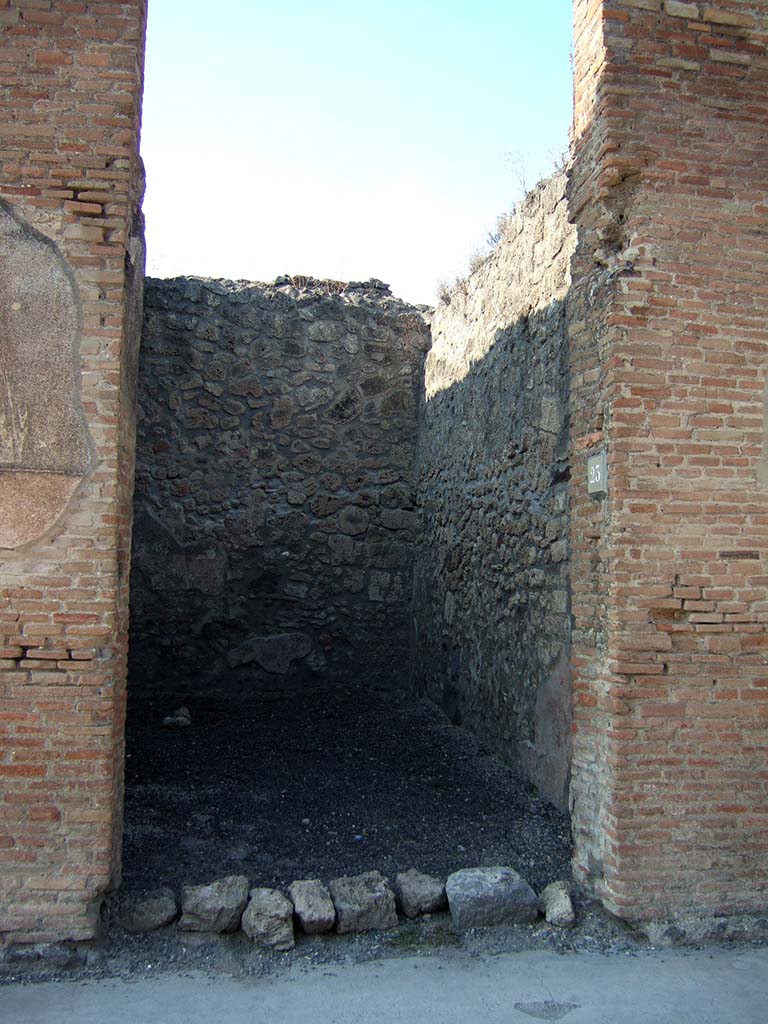 <![endif]>
IX.1.23 Pompeii. September 2005. Entrance, looking north from Via dell'Abbondanza.
In August 1858, graffiti found between IX.1.23 and IX.1.24, on the right pilaster were
CN Cn(aeum) Helvium
aed(ilem)  d(ignum)  r(ei)  p(ublicae)  o(ro)  v(os)  f(aciatis)  dignus
est     [CIL IV 1075]
L(ucium)  P(opidium) L(uci)  f(ilium)   [CIL IV 1076]
On the east wall of the shop, a graffito was found in August 1858 reading
Iudiciis  Augusti  Augustae  feliciter
nobis  salvis  felices  sumus
perpetuo    [CIL IV 1074]
See Pagano, M. and Prisciandaro, R., 2006. Studio sulle provenienze degli oggetti rinvenuti negli scavi borbonici del regno di Napoli.  Naples: Nicola Longobardi.  (p. 175)
For CIL IV 1074, See Varone, A. and Stefani, G., 2009. Titulorum Pictorum Pompeianorum, Rome: L'erma di Bretschneider, (p.378).
This is now conserved in Naples Archaeological Museum, inventory number 4664.
<![if !vml]>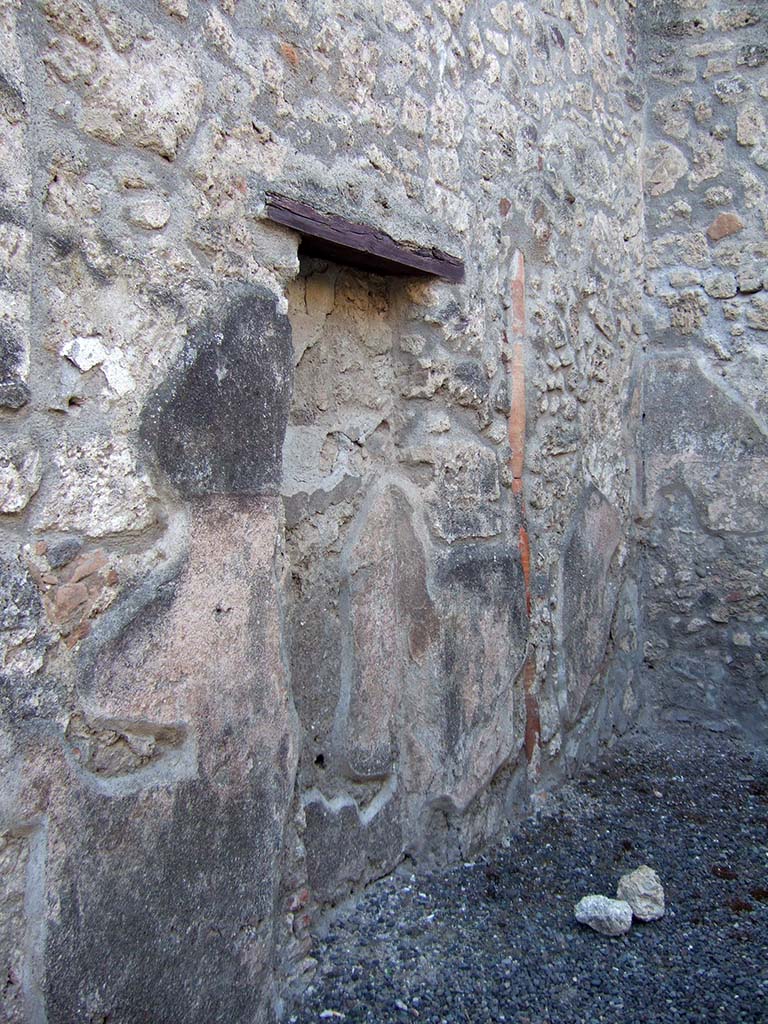 <![endif]>
IX.1.23 Pompeii. September 2005. West wall of shop with recess, or blocked door from antiquity, and downpipe.
According to Fiorelli, this shop had belonged to the same house at IX.1.22, so the blocked doorway would have originally led into the entrance corridor of that house.
See Fiorelli, G. (1875). Descrizione di Pompei, (p.376)
See Pappalardo, U., 2001. La Descrizione di Pompei per Giuseppe Fiorelli (1875). Napoli: Massa Editore. (p.140)
According to Hobson, there was a downpipe in the west wall, and that Eschebach had indicated a latrine.
See Hobson, B., 2009. Pompeii, Latrines and Down Pipes. BAR International series 2041. Oxford. Hadrian Books. (p.475).
According to Eschebach, there was a latrine under the steps to the upper floor.
See Eschebach, L., 1993. Gebäudeverzeichnis und Stadtplan der antiken Stadt Pompeji. Köln: Böhlau. (p.403).