IX.1.21 Pompeii. Shop. Excavated 1866.
<![if !vml]>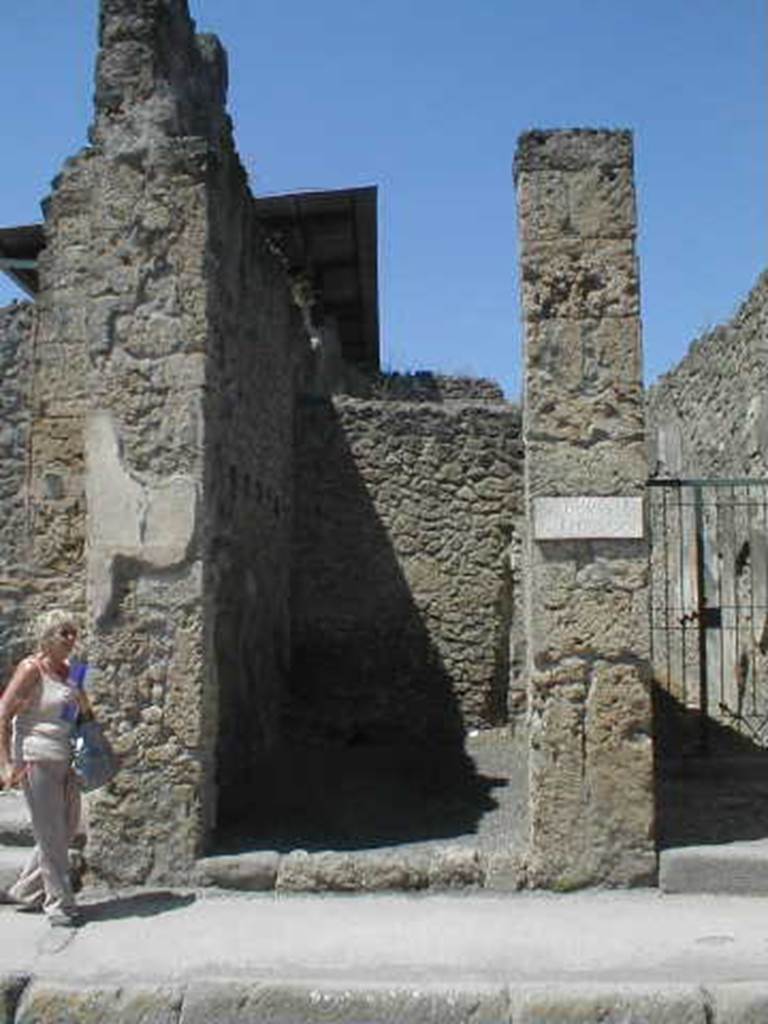 <![endif]>
IX.1.21 Pompeii. May 2005. Entrance on Via dell'Abbondanza.
According to Della Corte, this graffito was found on the left of the entrance
]adium
[V]ettium
Firm[um]
aed(ilem)  o(ro)  v(os)  f(aciatis)
(C. Cuspius) Proculus rog(at)   [CIL IV 1067a]
See Della Corte, M., 1965. Case ed Abitanti di Pompei. Napoli: Fausto Fiorentino. (p.249)
<![if !vml]>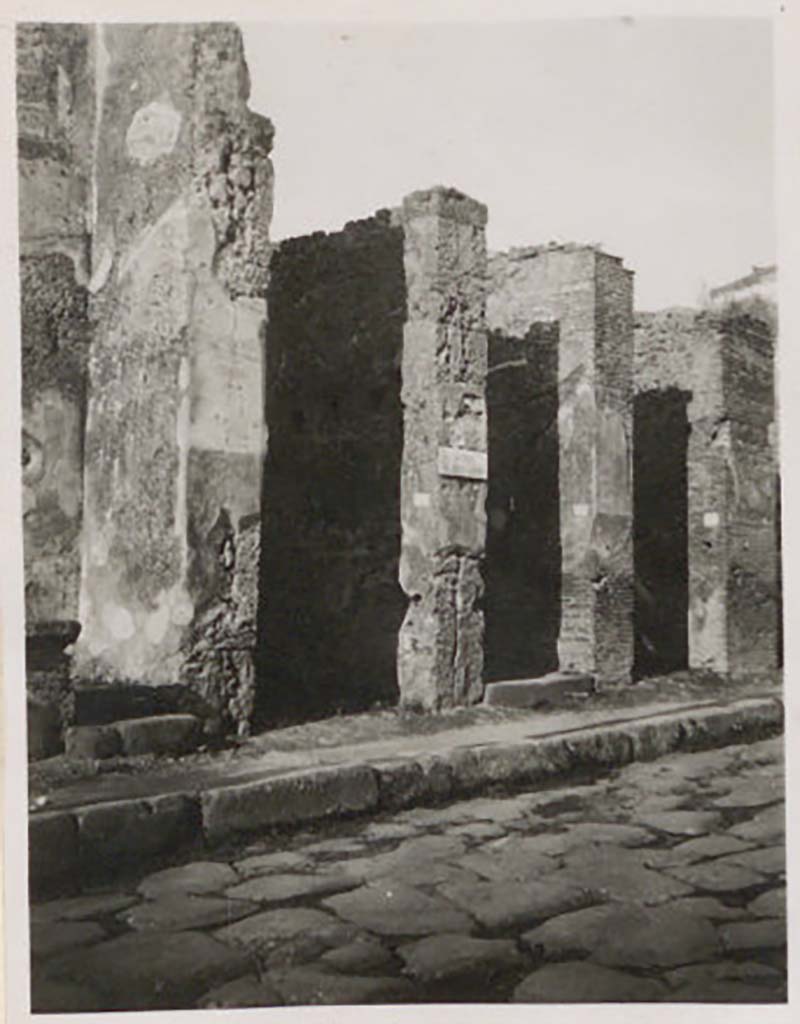 <![endif]>
IX.1.21 Pompeii. Pre-1943. Looking towards entrance doorway, left of centre. Photo by Tatiana Warscher.
According to Fiorelli, (p.373), this was a shop with stairs at the rear, under which was the latrine.
See Warscher, T. Codex Topographicus Pompeianus, IX.1. (1943), Swedish Institute, Rome. (no.109), p. 189.