IX.1.10 Pompeii. Shop. Linked to IX.1.11.
Excavated 1856. (Strada Stabiana 81)
<![if !vml]>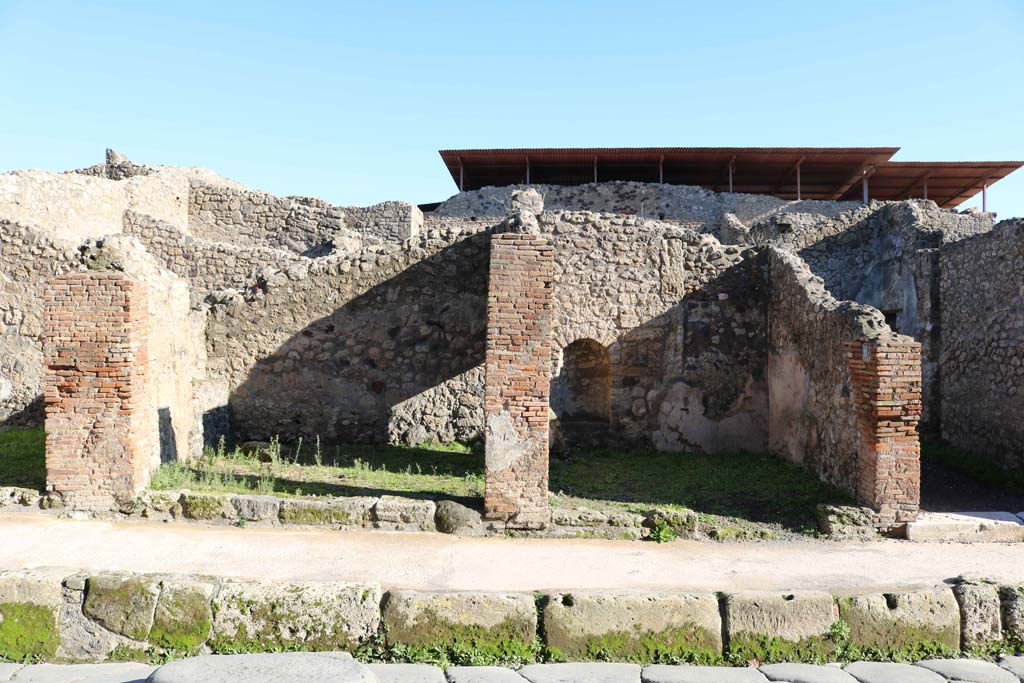 <![endif]>
IX.1.10, on left, and linked to IX.1.11, on right, Pompeii. December 2018. Entrance doorways. Photo courtesy of Aude Durand.
<![if !vml]>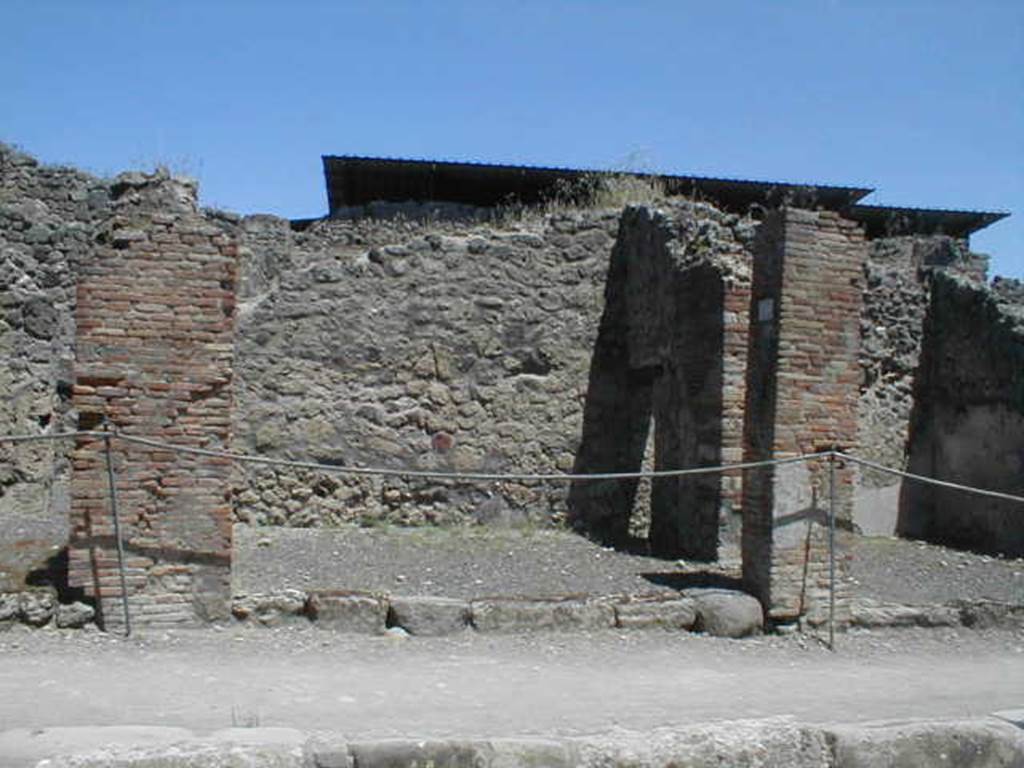 <![endif]>
IX.1.10 Pompeii. May 2005. Entrance on Via Stabiana, looking east.
According to Della Corte, found on the pilaster between IX.1.9 or IX.1.10, pilaster on the left, was a painted recommendation,
Fabritius  rog(at)    [CIL IV 958 ]
He said he could not know which of the two shops this Pompeian was established in.
See Della Corte, M., 1965. Case ed Abitanti di Pompei. Napoli: Fausto Fiorentino. (p.210).
According to Pagano and Prisciandaro, the graffiti in black was found at IX.1.11 in July 1853.
This was probably the pilaster on the right between IX.1.10 and IX.1.11, and read:
Faustinum aed(ilem)
Fabritius rog(at)  [CIL IV 958]
See Pagano, M. and Prisciandaro, R., 2006. Studio sulle provenienze degli oggetti rinvenuti negli scavi borbonici del regno di Napoli. Naples: Nicola Longobardi. (p.169)
For the list of bronze, iron, terracotta, glass, bone and amphorae found in this shop, and linked to IX.1.11,
See Gallo, A (2001). Pompei, L'Insula I della Regione IX, Settore Occidentale (p.61), in SAP book no. 1 (L'Erma di Bretschneider).