VII.5.16 Pompeii. Shop with thermopolium? Excavated 1823.
(Now part of modern restaurant).
<![if !vml]>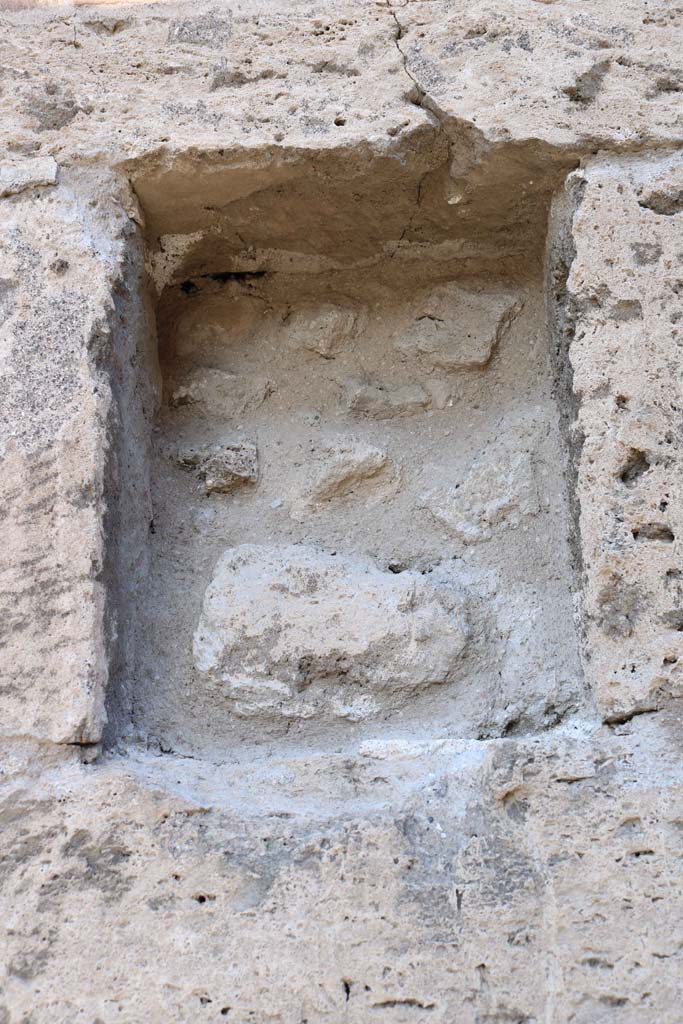 <![endif]>
VII.5.16 Pompeii. September 2005. Site of entrance doorway.
According to Garcia y Garcia, all of the south-west corner and southern part of the insula were transformed in the time of Maiuri.
Then the area was hit during the first bombing incursion during the early evening (17.00hrs) of 13th September 1943.
All of the old structures that remained have been modified again to provide a restaurant, toilets and sales area.
The modifications included closing and bricking up of the old doorways to VII.5.14, 15, 16 and 17.
Entrances at VII.5.18, 19 and 20 now provide the doorways to the modern restaurant.
See Garcia y Garcia, L., 2006. Danni di guerra a Pompei. Rome: L'Erma di Bretschneider. (p.101-3).
According to Fiorelli, this was a shop with two rooms, similar to the preceeding one.
See Pappalardo, U., 2001. La Descrizione di Pompei per Giuseppe Fiorelli (1875). Napoli: Massa Editore.(p.96)