VII.4.52 Pompeii. Shop. Excavated 1847. (Strada della Fortuna 10).
<![if !vml]>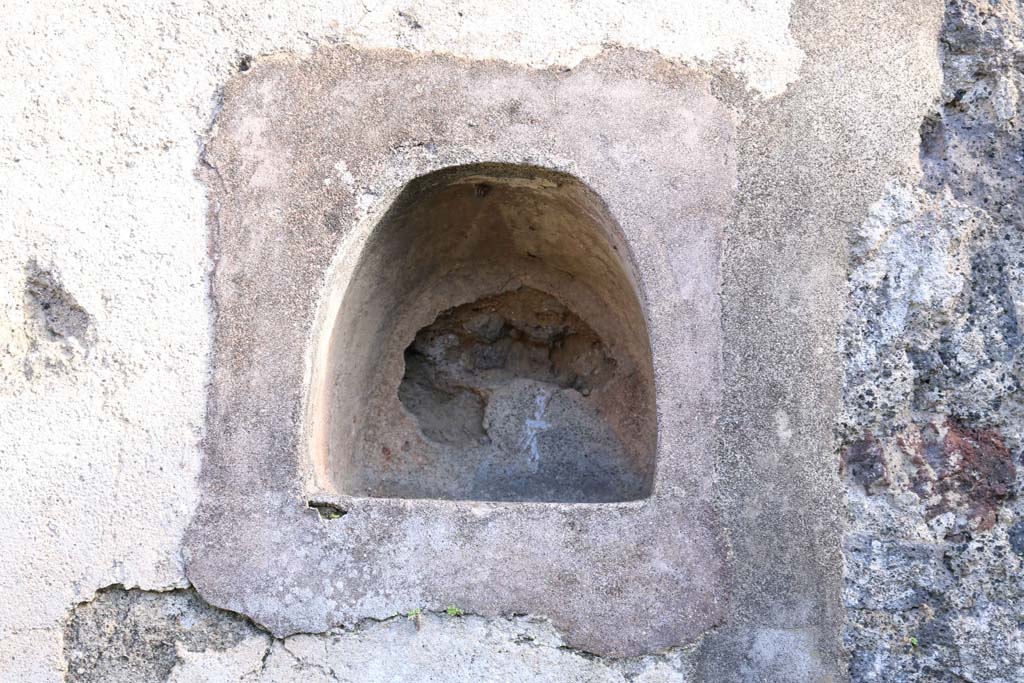 <![endif]>
VII.4.52 Pompeii. May 2005. Looking south from entrance across shop.
According to Eschebach, on the left was a small arched niche.
On the right at the rear was a staircase to the upper floor with a latrine beneath.
See Eschebach, L., 1993. Gebäudeverzeichnis und Stadtplan der antiken Stadt Pompeji. Köln: Böhlau. (p.282)
According to Boyce, in the west wall was a rectangular niche and in the east wall was an arched niche.
One of them was probably a Lararium.
See Boyce G. K., 1937. Corpus of the Lararia of Pompeii. Rome: MAAR 14. (p.66, no.280)
Graffito was found in April 1833 on the pilaster on the right, between VII.4.52 and 53 –
Rufum  d(ignum?)  […]
L(ucium)  Nu[mis]iu[m
De[…]      [CIL IV 287]
See Pagano, M. and Prisciandaro, R., 2006. Studio sulle provenienze degli oggetti rinvenuti negli scavi borbonici del regno di Napoli. Naples: Nicola Longobardi. (p.147)