VI.17.26 Pompeii. Gentle ramp leading from corridor (at rear) to roadway.
Excavated from 1771.
VI.17.23-26 was also known as Casa di Polibio or House of Julius Polybius or Casa del Leone.
<![if !vml]>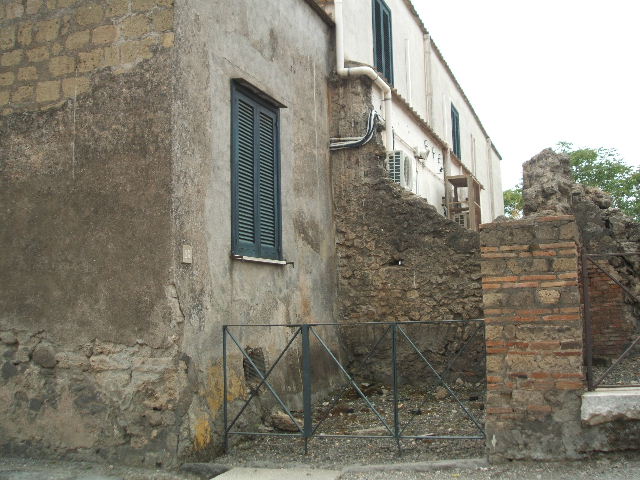 <![endif]>
VI.17.26 Pompeii. May 2005. Looking west to entrance doorway.
According to Fiorelli – the dwelling at VI.17.23/25 had six shops attached to it, along the Via Consolare.
According to Mazois – the shops would be accounted for at VI.17.19/20/21/22, and with two shops at VI.17.23.
On the Mazois plan, he describes this entrance as –
A.  Passage which, by means of a gentle ramp, leads to the roadway (see VI.17.25).