VI.16.37 Pompeii. Shop.

Linked

to VI.16.36. Excavated 1904.
<![if !vml]>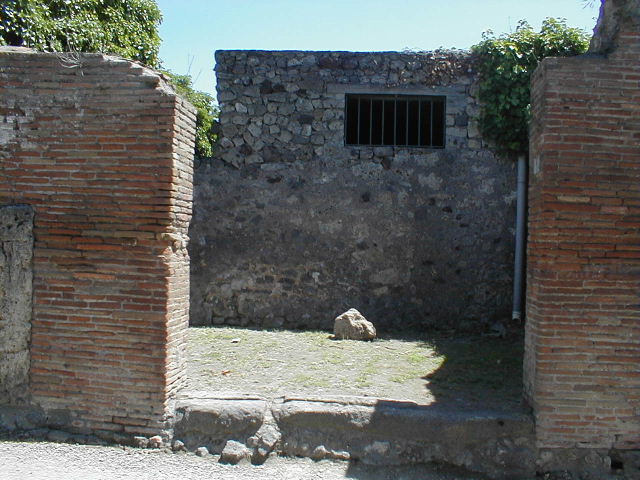 <![endif]>
VI.16.37 Pompeii. May 2005. Looking east to shop entrance doorway.
According to NdS, in the north wall of this shop were two doorways linking with the rustic fauces of VI.16.36.
The doorway at the rear was in a short corridor (a).
The shop is shown as room B on the house-plan.
The wide shop doorway from Vicolo dei Vettii had a lava threshold with the groove for the closure shutters.
The shop was completely rustic.
See VI.16.40 Pompeii. 1930s. Lararium on west wall.
See Boyce G. K., 1937. Corpus of the Lararia of Pompeii. Rome: MAAR 14. (p.59, no.230, and Pl.27,1)
, 1908, (p. 363).
<![if !vml]>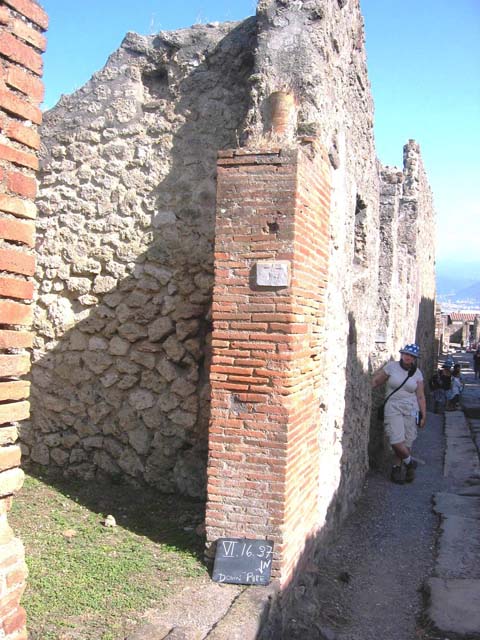 <![endif]>
VI.16.37 Pompeii. July 2008. Downpipe in brick door pilaster on south side of entrance doorway.
Photo courtesy of Barry Hobson.