VI.16.20 Pompeii. Statio Vindemitorum. Grape gatherers post?
Linked to VI.16.21, VI.16.22, VI.16.23 and VI.16.24.
Excavated 1904.
<![if !vml]>

<![endif]>
VI.16.20 Pompeii. May 2005. Looking west to entrance doorway.
According to NdS, this rather narrow doorway led into a room that had a doorway in its north-west corner that communicated with the other rooms in VI.16.21/22/23/24.
According to Sogliano, at one time the doorway to number 20 would have had a wooden threshold and perhaps also wooden doorjambs.
The floor was of cocciopesto, and the wall dado was covered with red plaster.
The walls were divided into the usual panels and pilasters on a yellow background.
The upper part was painted with white plaster.
In the central panel on the south wall, on a red background one could see a painting of a deer being chased by a dog, enclosed in a rectangular cornice.
On the opposite wall, one could still observe the lower part of a black cornice belonging to a painting that had been destroyed.
The doorway into the adjoining rooms also would have had wooden doorjambs.
See Notizie degli Scavi, 1908, (p.182)
<![if !vml]>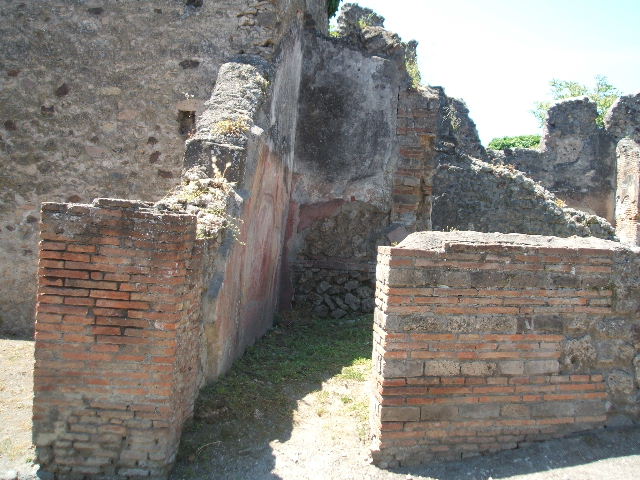 <![endif]>
VI.16.20 Pompeii. May 2005. The entrance doorway of VI.16.20 is in the exterior wall on the left.
Photo taken from VI.16.23, looking south.
<![if !vml]>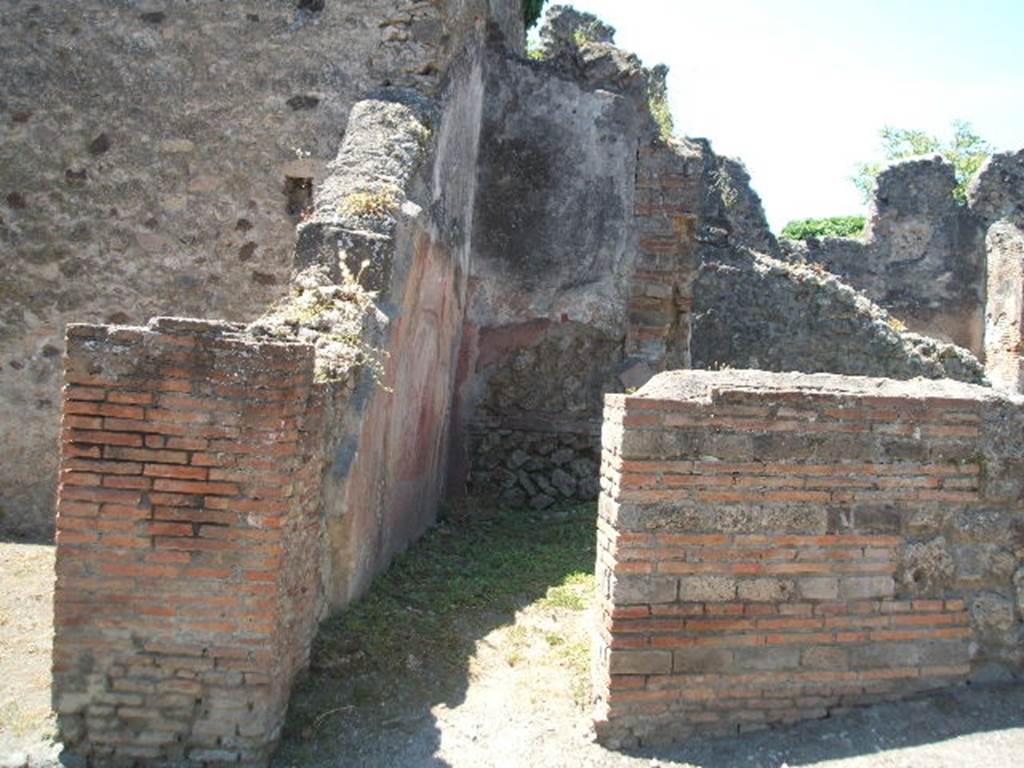 <![endif]>
VI.16.20 Pompeii. March 2009.
Looking south through site of doorway in north-west corner of room, (centre left) leading from other linked rooms.
South painted wall of room on left of picture, with collapsed west wall of room.
The red south wall, still shows signs of the painted yellow pilaster decoration.
<![if !vml]>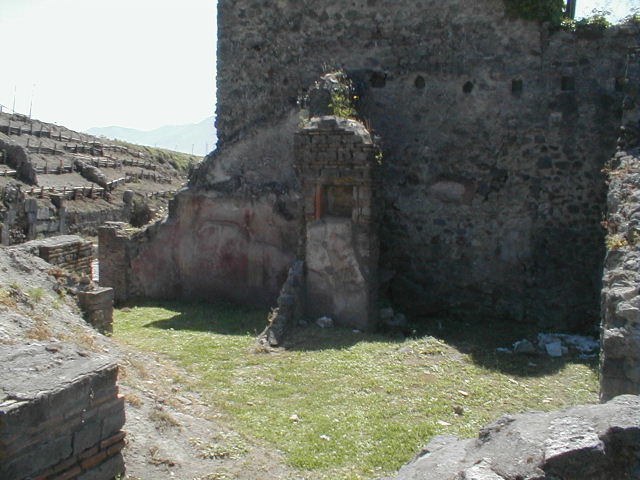 <![endif]>
VI.16.20 Pompeii. March 2009.
Niche in south wall, originally this may have been in a rear room of VI.16.21/22.
According to Boyce, numbered VI.16.20-24.
In the central room on the south side of the house is a rectangular niche.
It is in the north side of a pilaster which projects from the east wall (now collapsed).
On the wall below the niche, were painted two large yellow serpents on a red background.
Not. Scavi, 1908, 182.
See Boyce G. K., 1937. Corpus of the Lararia of Pompeii. Rome: MAAR 14. (p.59, no.225)
<![if !vml]>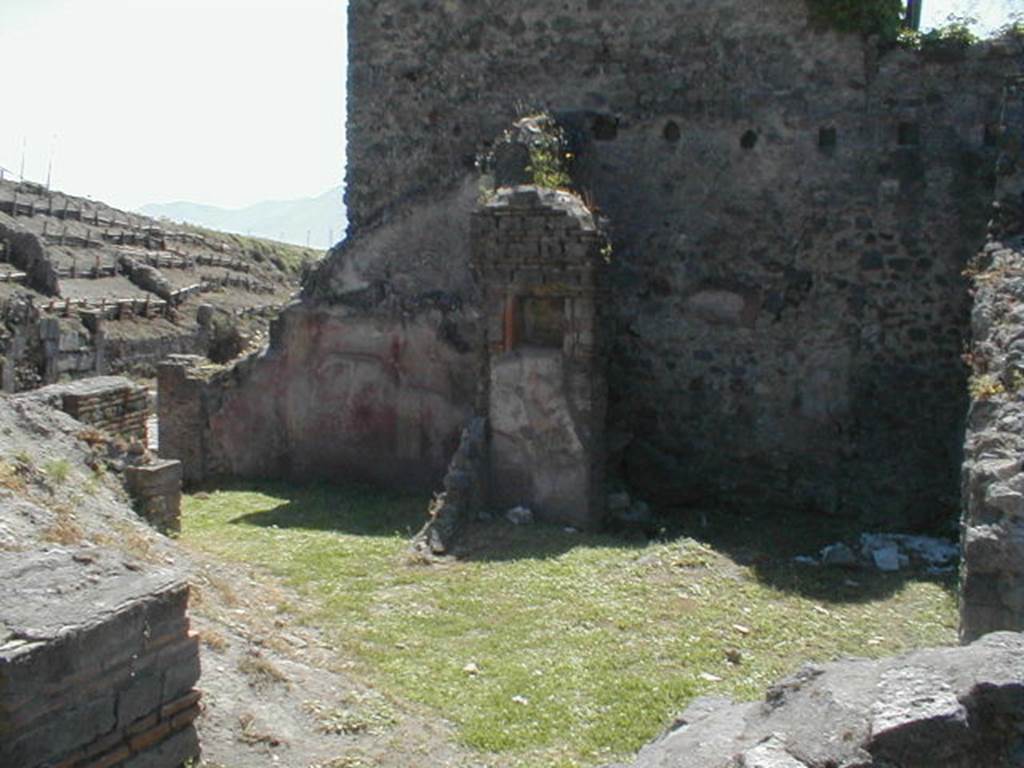 <![endif]>
VI.16.20 Pompeii. March 2009. Top of niche, with remains of painted decoration.