VI.15.11 Pompeii.
Shop with rear room.
Linked to VI.15.12.
Excavated 1896.
In Notizie degli Scavi, January 1897, plan on p.14, this shop was not yet shown.
In NdS, May 1897, p.198 it is seen as VI.15.11. See Note on Region VI, Insula 15 plan for information.
<![if !vml]>

<![endif]>
VI.15.11 Pompeii. May 2005. Looking west to entrance doorway.
<![if !vml]>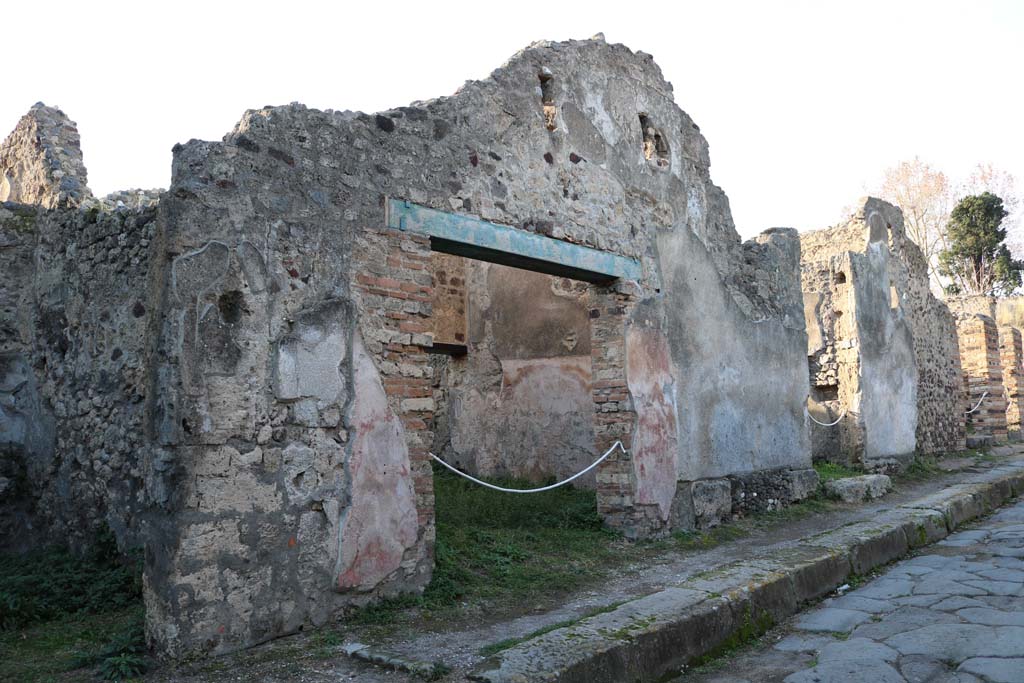 <![endif]>
VI.15.11 Pompeii. May 2005. West wall of shop, with doorway into rear room.
The rear room was linked to the atrium of VI.15.12.
According to Boyce, on the east wall in the room behind the shop, was a very crude lararium painting.
In the upper zone stood the Lares in the usual attire and position, between them was the Genius.
In the lower zone were two serpents confronted at an altar furnished with two eggs.
In the background were plants.
Below the serpents, there were roughly sketched drawings of a ham, a hog's head, sausages, and other foods.
Above the panel and hanging down on each side, were painted garlands.
Not. Scavi, 1897, 199.
See Boyce G. K., 1937. Corpus of the Lararia of Pompeii. Rome: MAAR 14. (p.55, no.217, and Pl.22, 2)
See Fröhlich, T., 1991. Lararien und Fassadenbilder in den Vesuvstädten. Mainz: von Zabern. (L72, he said it was destroyed and no longer visible)