VI.10.19 Pompeii. Rear entrance of bar at VI.10.1.
Excavated 1827 and 1831.
<![if !vml]>

<![endif]>
VI.10.19 Pompeii. December 2006.
Looking east along Vicolo di Mercurio, towards doorway in south wall.
According to Pagano and Prisciandaro, found in March 1829 on the corner with Via di Mercurio on the right side of the doorway, was the graffito -
Modestum [CIL IV 242]
See Pagano, M. and Prisciandaro, R., 2006. Studio sulle provenienze degli oggetti rinvenuti negli scavi borbonici del regno di Napoli. Naples : Nicola Longobardi.
(p.140). PAH II, 219-220; III, 96.
<![if !vml]>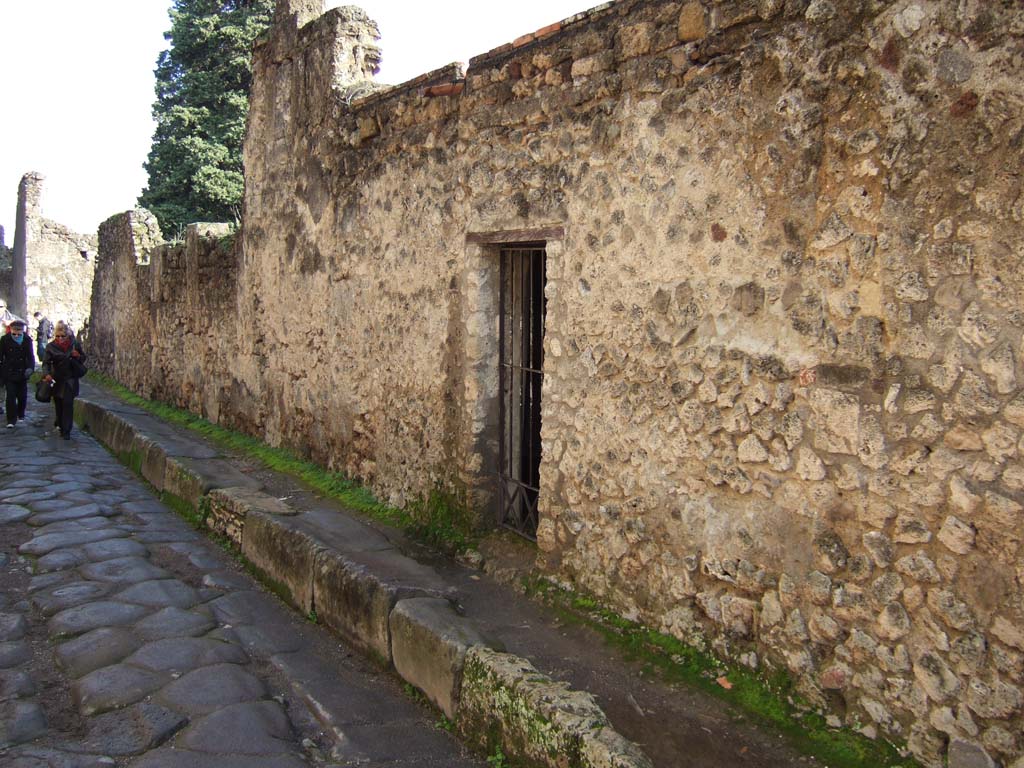 <![endif]>
VI.10.19 Pompeii. December 2006. Frescoes in back room of bar (See VI.10.1)
<![if !vml]>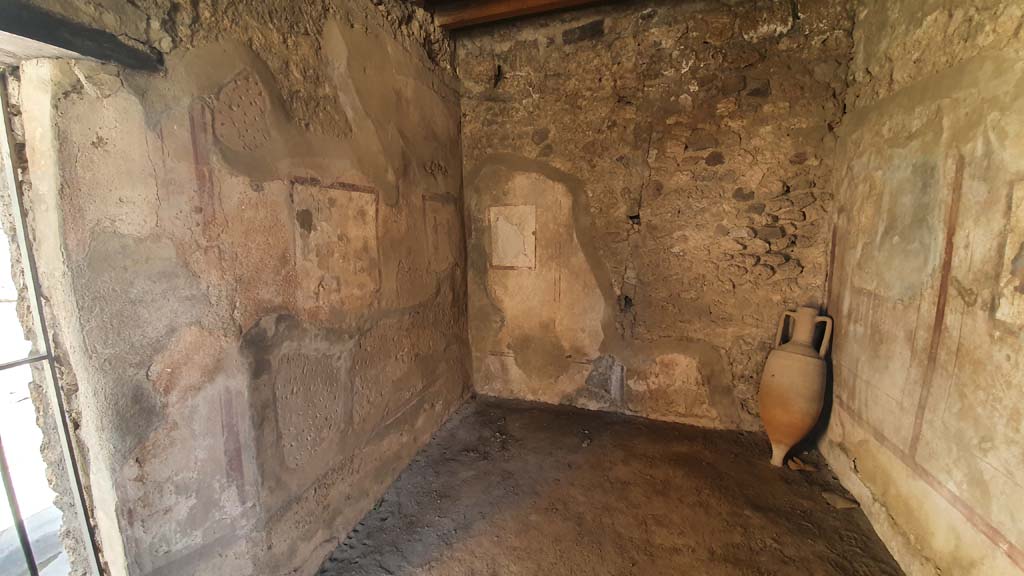 <![endif]>
VI.10.19 Pompeii. December 2006. Frescoes in back room of bar (See VI.10.1)
<![if !vml]>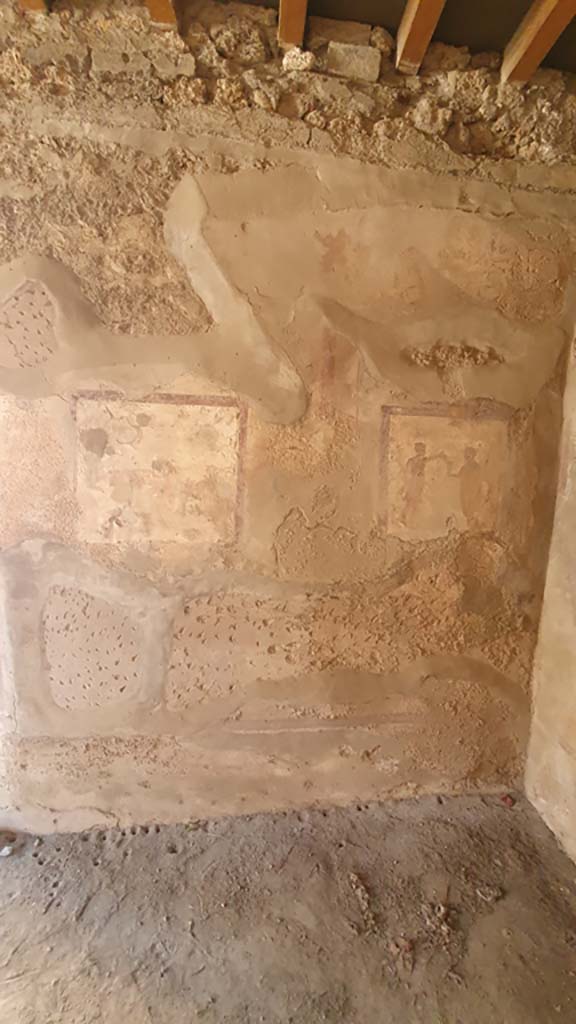 <![endif]>
VI.10.19 Pompeii. December 2006. Frescoes in back room of bar (See VI.10.1)