VI.8.4 Pompeii. Shop. Excavated 1824.
<![if !vml]>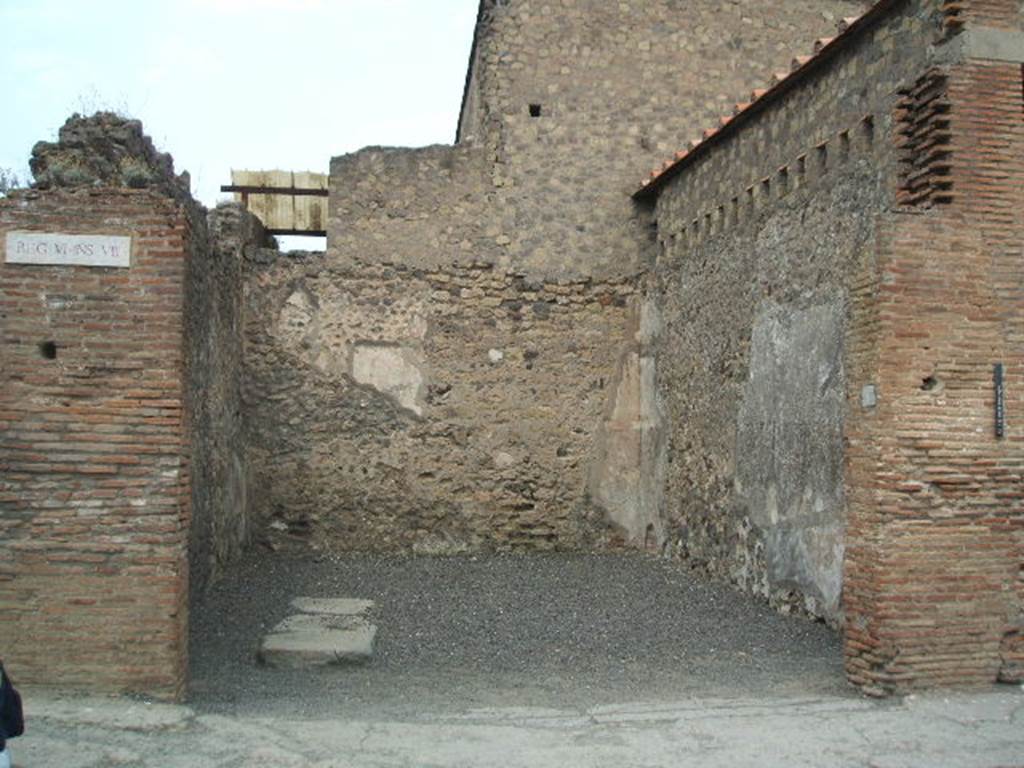 <![endif]>
VI.8.4 Pompeii. May 2005. Looking north to shop entrance doorway.
According to Pagano and Prisciandaro, various graffiti were found written on the south-west corner of insula 8.
They may have been written on the pilaster (on the left) or may have been around the corner, on the side wall.
Written in red – C(aium) Iulium Polybium IIvir(um)    [CIL IV 147 = CIL IV 258]
M(arcum) Cerrinium    [CIL IV 256]
Suettium    [CIL IV 257]
Nero L() <Po=OP>pae(a)e ses factum    [CIL IV 259]
M(arcum) Mallium aed(ilem)    [CIL IV 260]
See Pagano, M. and Prisciandaro, R., 2006. Studio sulle provenienze degli oggetti rinvenuti negli scavi borbonici del regno di Napoli. Naples: Nicola Longobardi, p.129.