VI.6.6 Pompeii. Stairs to upper floor dwelling.
Excavated 1814, 1835. Bombed in 1943.
<![if !vml]>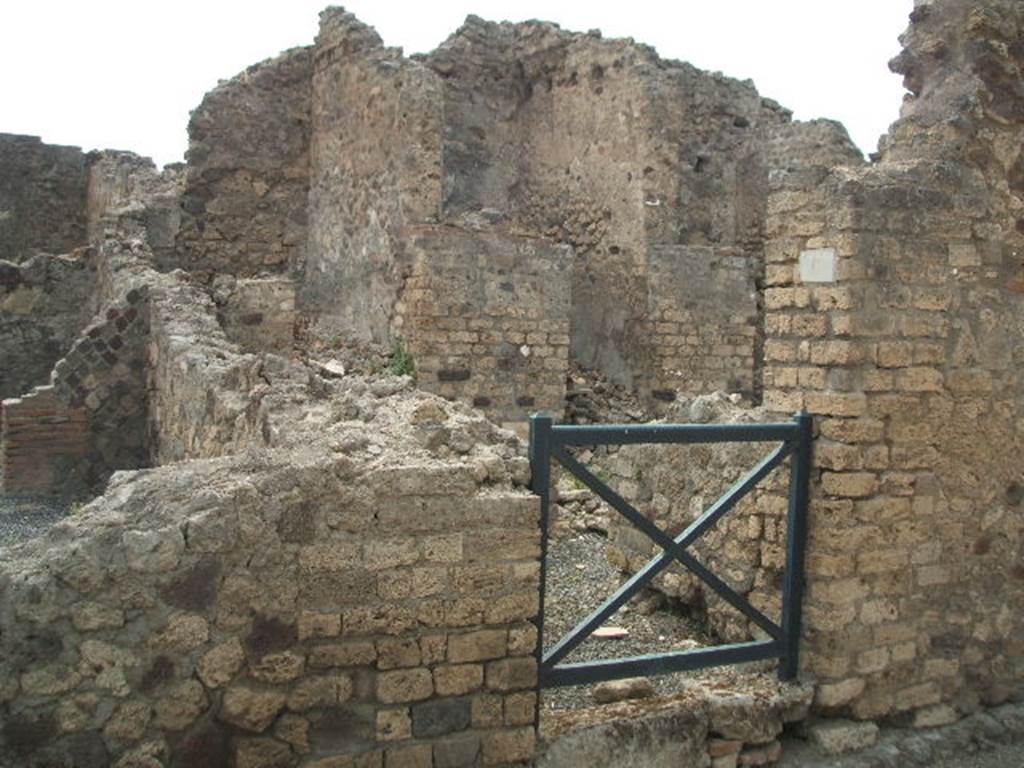 <![endif]>
VI.6.6 Pompeii. May 2005. Looking west to entrance that led to the stairs to an independent dwelling on the upper floor.
In the night of 14th-15th September 1943, a bomb fell near here destroying three rooms with four dividing walls and the perimeter wall, part of VI.6.7.
See Garcia y Garcia, L., 2006. Danni di guerra a Pompei. Rome: L'Erma di Bretschneider. (p.76)