VI.6.4 Pompeii. Bakery. Linked to VI.6.5. Excavated 1813.
<![if !vml]>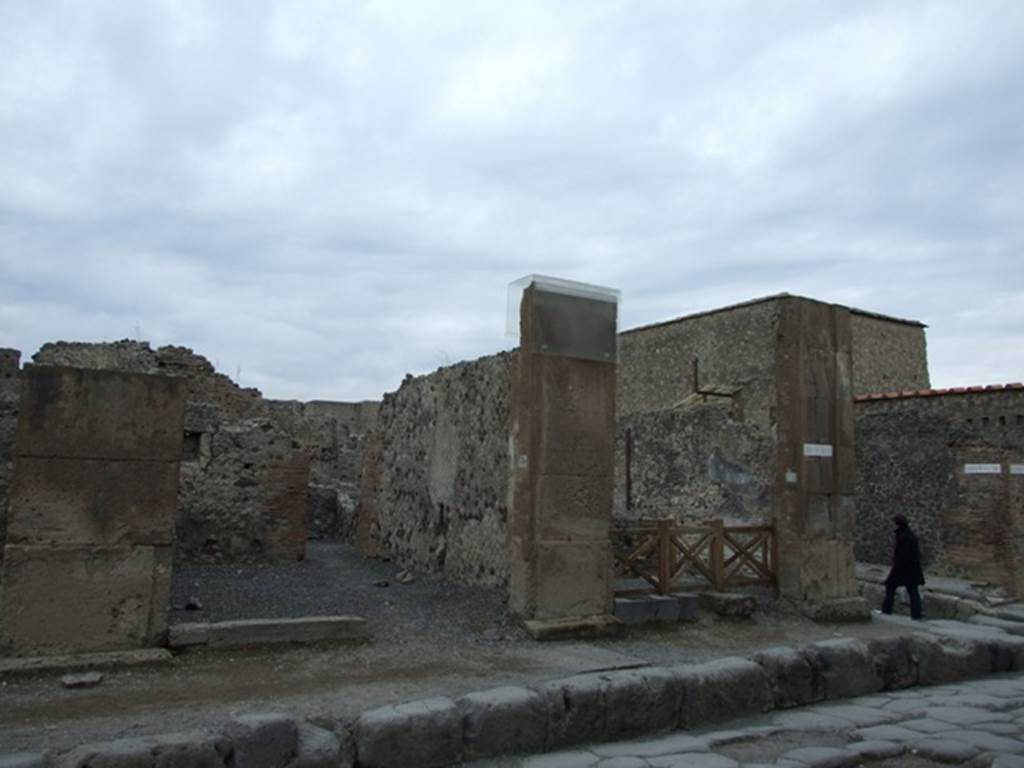 <![endif]>
VI.6.4 Pompeii. December 2007. Entrance to VI.6.3 on the left.  VI.6.4 entrance is on the right. 
One of the eítuns is on the right-hand side of the entrance of VI.6.3 and can be seen on the middle pillar of the two entrances.
According to Pagano and Prisciandaro, in May 1824 on the west side of the corner of the Via delle Terme (pilaster on right of photo) was found:
Cuspium    [CIL IV 144]
 (This description may also mean the west side of the same pilaster, i.e. see VI.6.5)
Also found in May 1824, painted in red, was –
C(aium) I(ulium) P(olybium) IIvir(um) i(ure) d(icundo)
Papanio rog(at)    [CIL IV 146]
See Pagano, M. and Prisciandaro, R., 2006. Studio sulle provenienze degli oggetti rinvenuti negli scavi borbonici del regno di Napoli. Naples: Nicola Longobardi, (p.129).
<![if !vml]>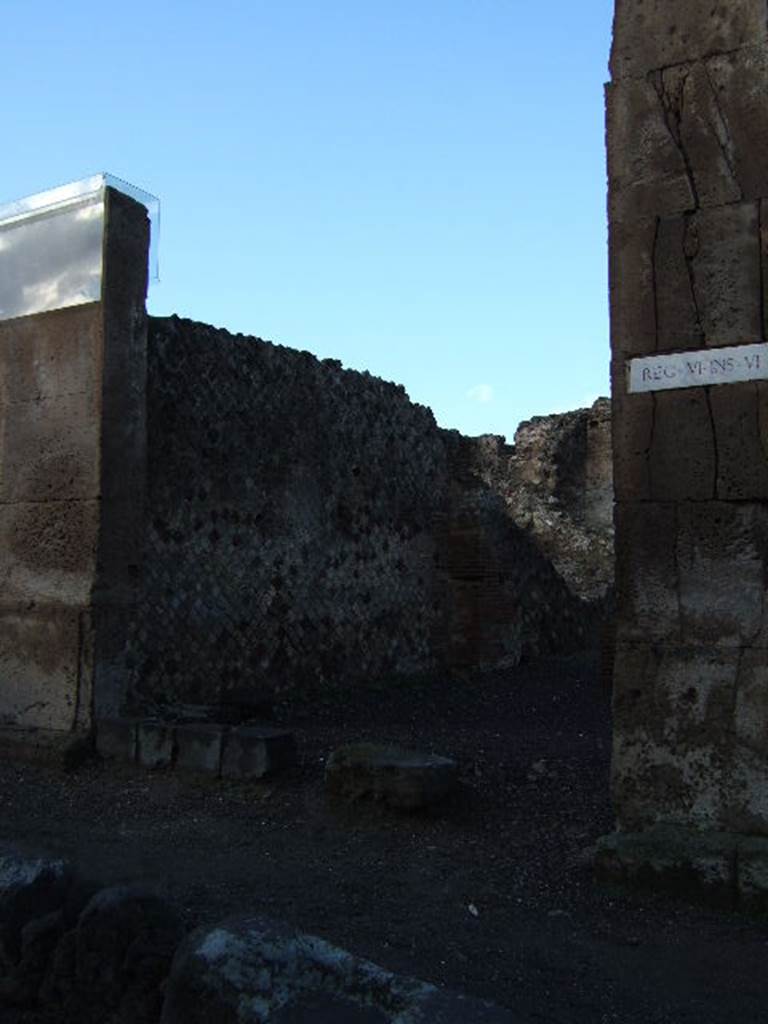 <![endif]>
VI.6.4 Pompeii. December 2006. Entrance doorway.
<![if !vml]>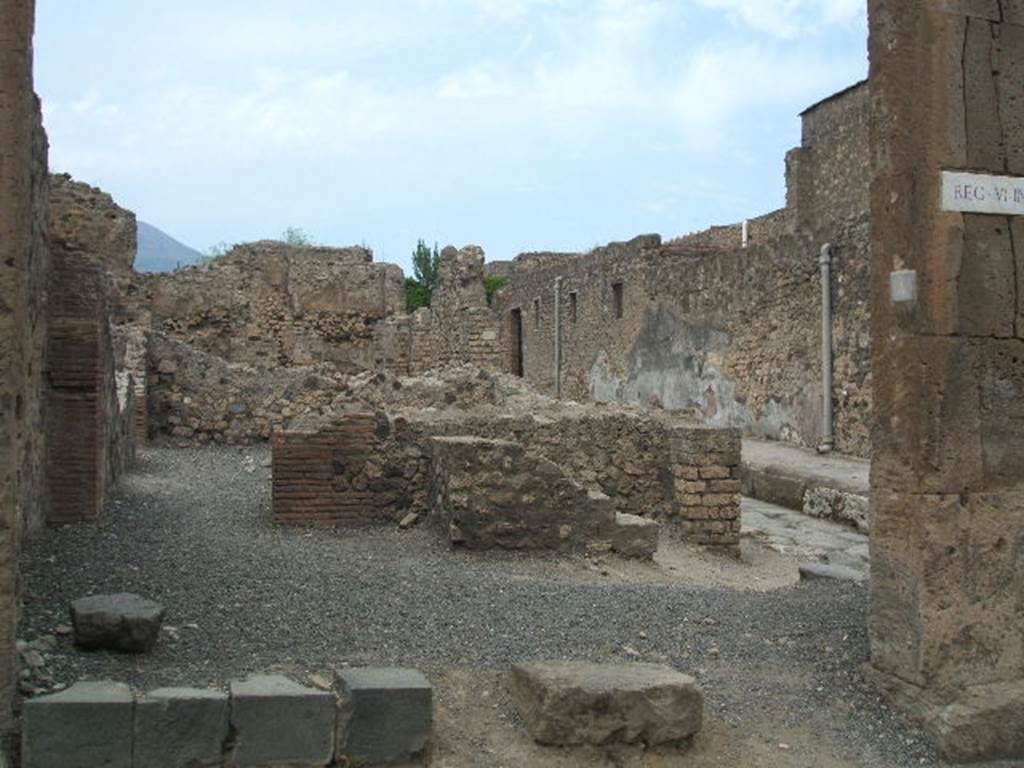 <![endif]>
VI.6.4 Pompeii. May 2005. Looking north through entrance towards remains of rear wall with steps to upper floor.
On the left is the doorway to a rear room.
This bakery was damaged due to the bombing of 1943, when the south-east corner of the atrium of VI.6.1 and the nearby workshops were hit.
On the right can be seen the doorway at VI.6.5.
<![if !vml]>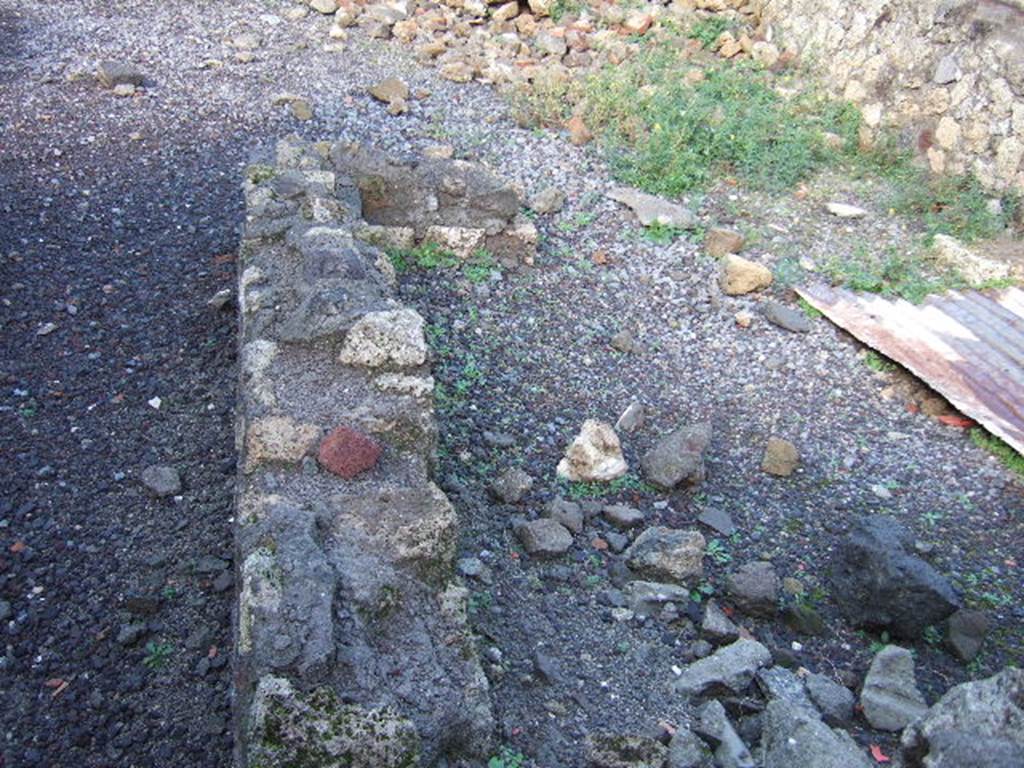 <![endif]>
VI.6.4 Pompeii. December 2005. Remains of the oven of the bakery.
<![if !vml]>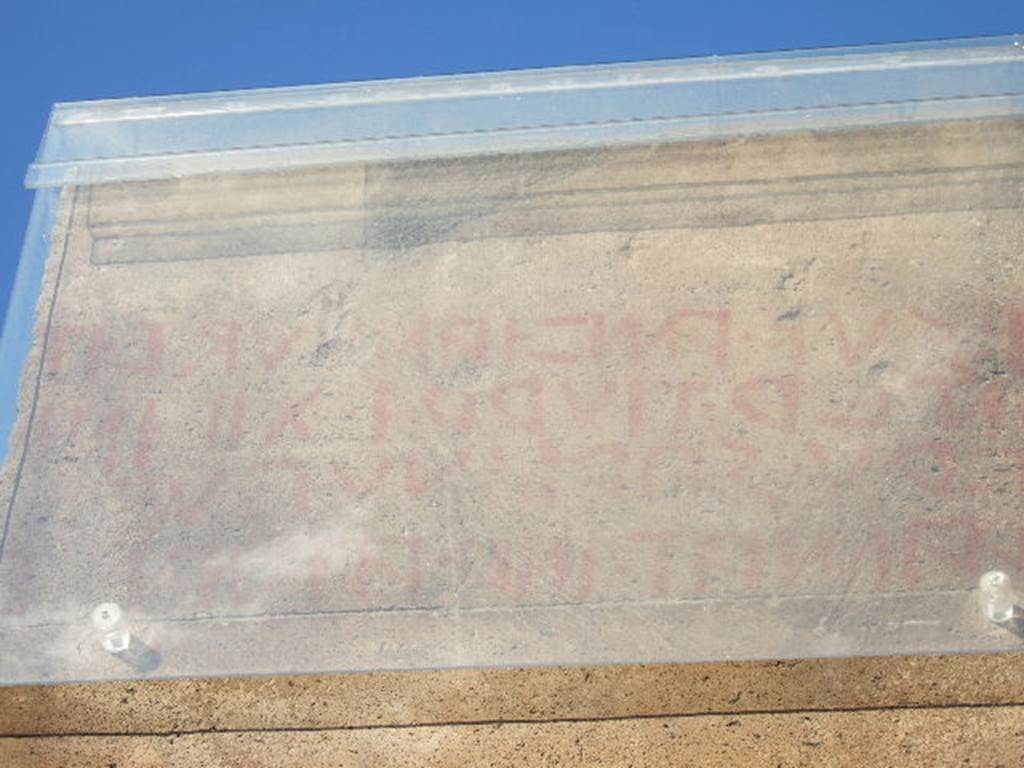 <![endif]>
Remains of red painted Oscan inscription known as eítuns on pillar between VI.6.3 and VI.6.4. December 2005.
According to Antonini, found here was the eítuns known as Vetter 24 –
eksuk. amvianud. eítuns
anter. tiurri. XII. ini. ver(u)
sarinu. puf. faamat
m(a)r(a(hi)s). aadiriis. v(iibieis)
See Antonini, R. (2007): Quaderni di Studi Pompeiani: Associazione Internazionale Amici di Pompei, 1/2007: (p.47-113)
According to Dobbins & Foss (editors), the translation of this eítuns was -
Through this lane they ought to go
Between tower XII and
The Sarina gate, where
Mara Adirius, the son of Vibius, commands.
See Dobbins, J & Foss, P., 2008. The World of Pompeii. New York: Routledge. (p.21 and note 16).
<![if !vml]>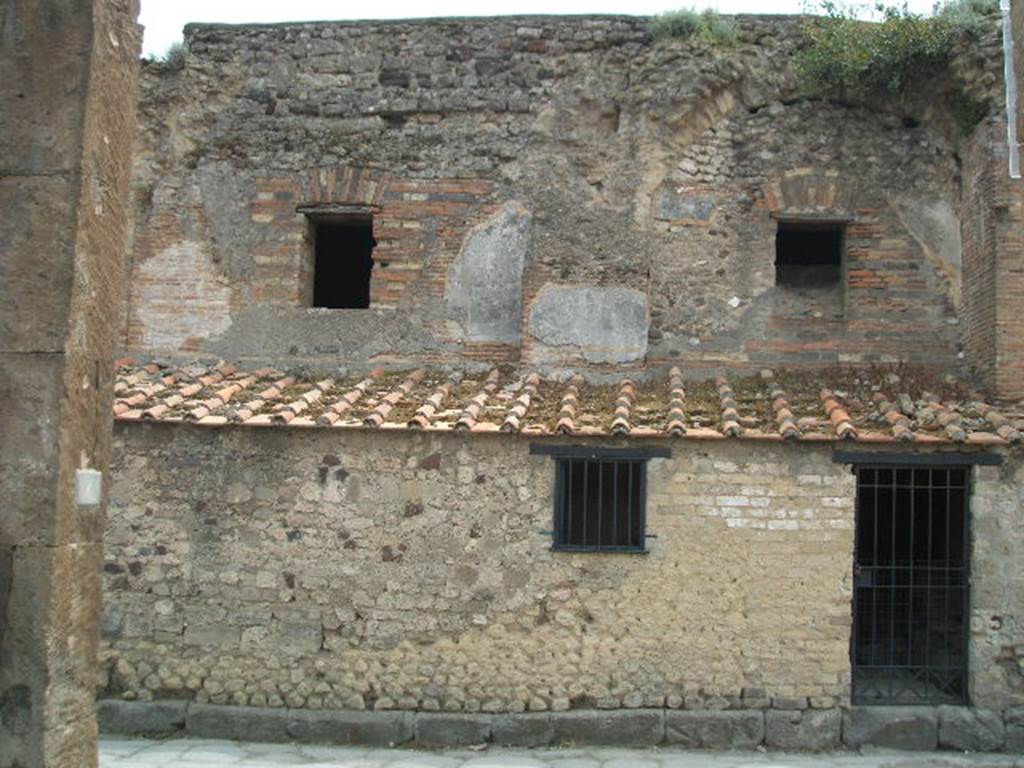 <![endif]>
From VI.6.4 looking south at VII.5.8, on opposite side of Via delle Terme. May 2005.