VI.1.12 Pompeii. Shop. Excavated 1770 or 1788?
<![if !vml]>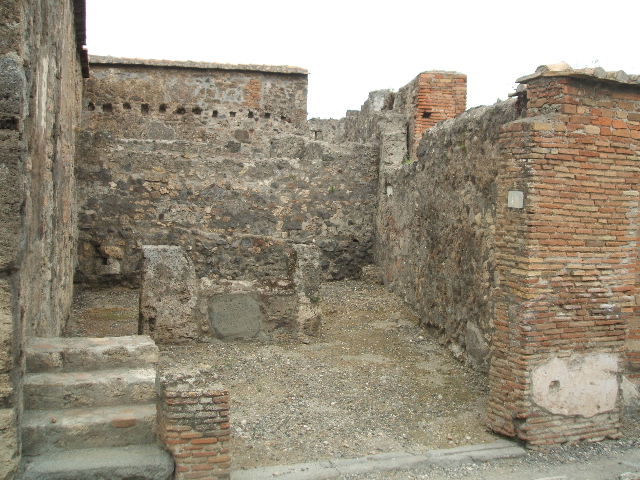 <![endif]>
 VI.1.12 Pompeii. May 2005. Entrance to shop, with rear room.
According to Eschebach, in the rear room was a heath and latrine.
See Eschebach, L., 1993. Gebäudeverzeichnis und Stadtplan der antiken Stadt Pompeji. Köln: Böhlau. (p.153)
<![if !vml]>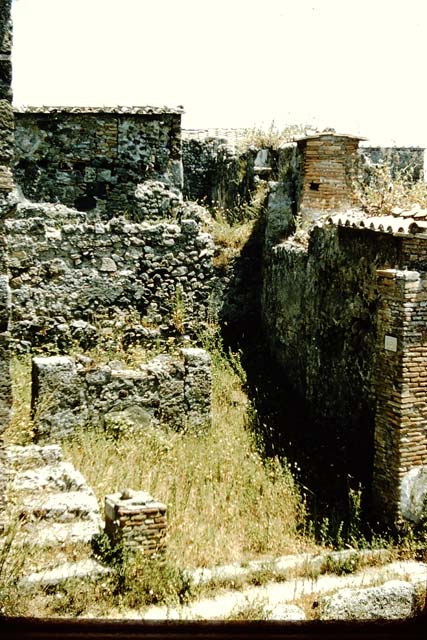 <![endif]>
VI.1.12 Pompeii. 1957. Looking west from Via Consolare. Photo by Stanley A. Jashemski.
Source: The Wilhelmina and Stanley A. Jashemski archive in the University of Maryland Library, Special Collections (See collection page) and made available under the Creative Commons Attribution-Non Commercial License v.4. See Licence and use details.
J57f0163