III.2.3 Pompeii. Workshop and dwelling of
Lutati

? Partly excavated 1914.

<![if !vml]>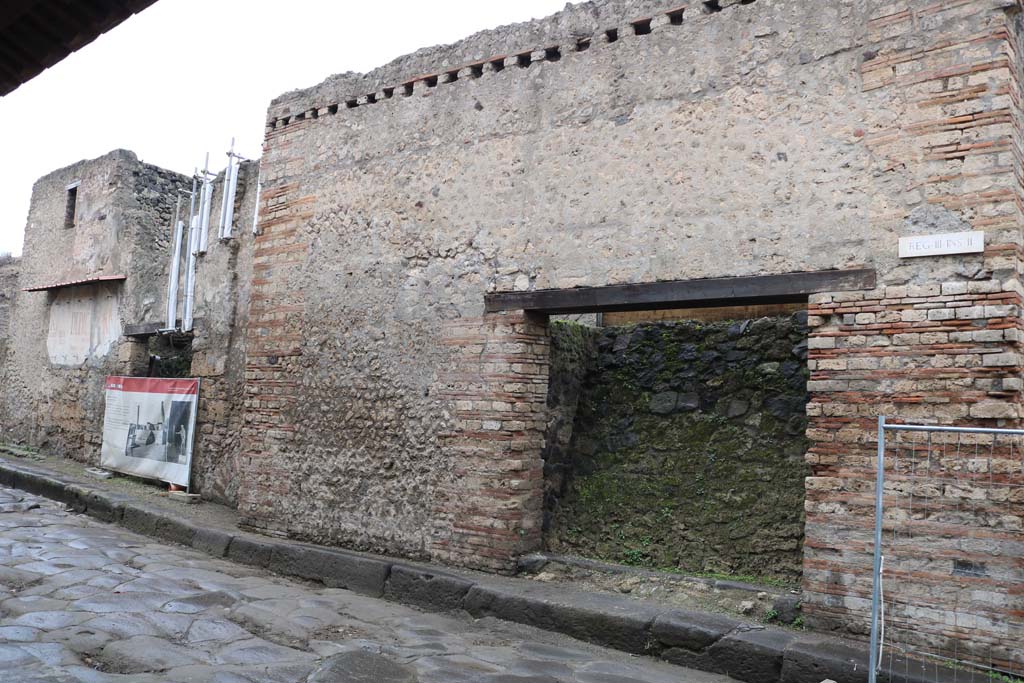 <![endif]>
III.2.3 Pompeii. July 2011. Looking east on Via dell'Abbondanza, showing scaffolding outside entrance.
Photo courtesy of Rick Bauer.
<![if !vml]>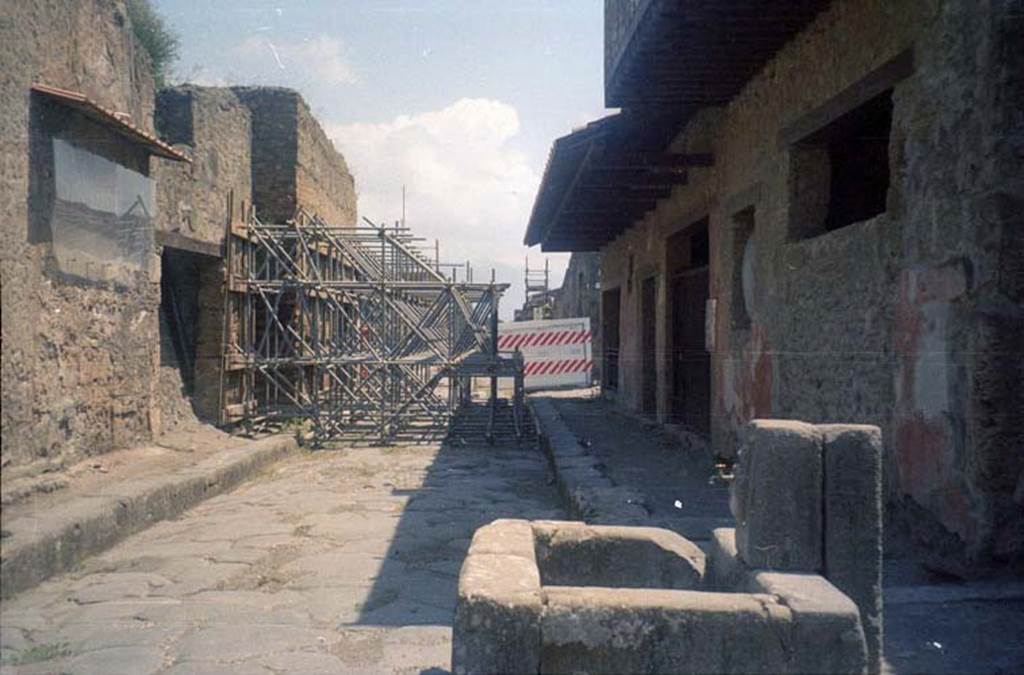 <![endif]>
III.2.3 Pompeii. May 2005. Entrance doorway, partly excavated.
According to Varone and Stefani, found on the right pilaster was –
L(ucium)  Ceium  IIvir(um)  i(ure)  d(icundo)     [CIL IV 9931a]
This is no longer visible, but a small amount of white on the brickwork marks the spot.
See Varone, A. and Stefani, G., 2009. Titulorum Pictorum Pompeianorum, Rome: L'erma di Bretschneider, (p.241)
According to Della Corte, to the right of the entrance was found –
Priscum  aed(ilem)
o(ro)  v(os)  f(aciatis)  Lutati   fac(iunt)    [CIL IV 7636]
See Della Corte, M., 1965.  Case ed Abitanti di Pompei. Napoli: Fausto Fiorentino. (p.349)
<![if !vml]>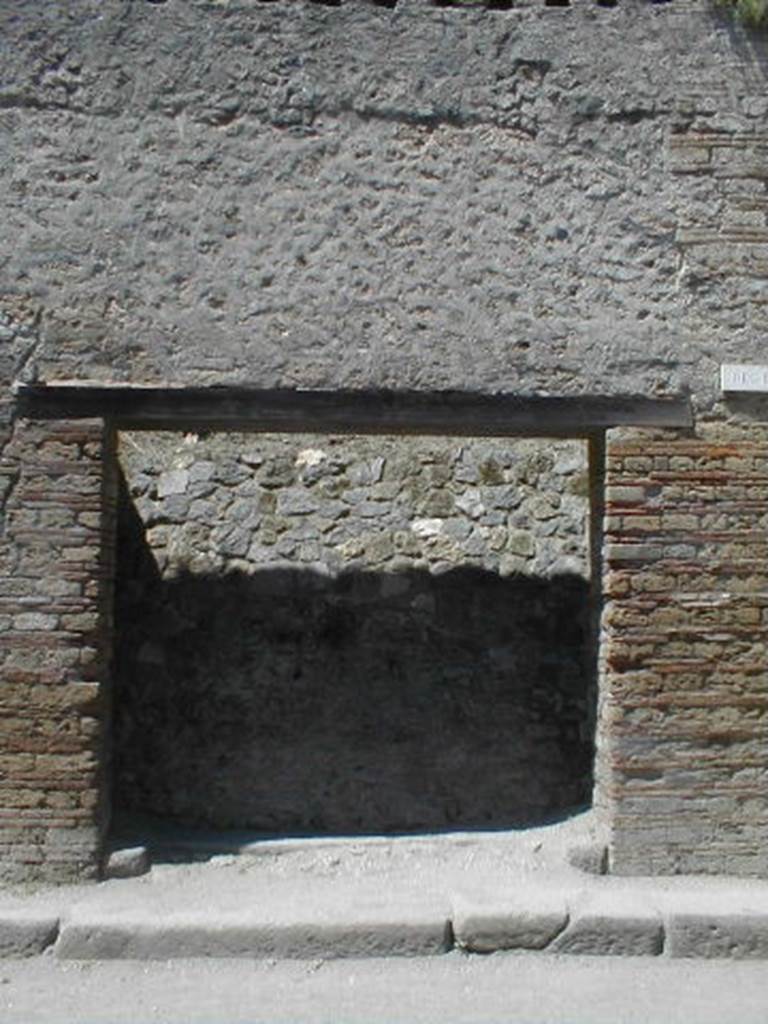 <![endif]>
III.2.3 Pompeii. December 2006.   Blocked unexcavated vicolo.   III.3