Linked to I.19.1 House of Actius.
Only the street fronts have been excavated, c.1932-34 see CTP IIIA, p.34.
Originally, this Insula was numbered as Reg. I, Insula 11, and then altered to Reg I, Insula 19.
According to Eschebach, the complete first room was excavated in 1930.
She has grouped together I.19.1 and I.19.2 as the Caupona of Stabilio or Stabulio and the House of Actius.
See Eschebach, L., 1993. Gebäudeverzeichnis und Stadtplan der antiken Stadt Pompeji. Köln: Böhlau, (p.79)
See Notizie degli Scavi di Antichità, 1930, pp. 320ff
<![if !vml]>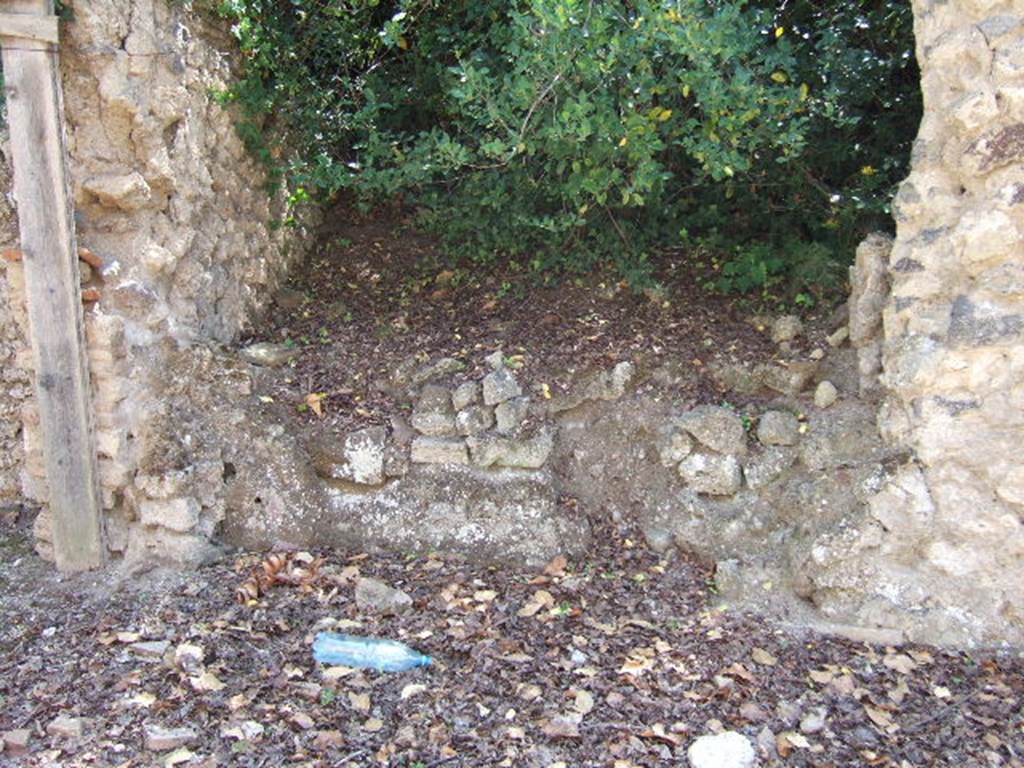 <![endif]>
I.19.2 Pompeii. September 2005. Entrance doorway, looking south.
According to Hunink, graffito naming Actius was found on the counter of I.11.2 [=I.19.2]
<B=H>onus deus hic (h)abitat in do/mo / Act(i)      [CIL IV, 8417]
He translates this as "A good god lives here in the house of Actius".
See Hunink, V., 2011. Glücklich ist dieser Ort!: 1000 Graffiti aus Pompeji. Stuttgart: Philipp Reclam, p. 60 no. 101.
<![if !vml]>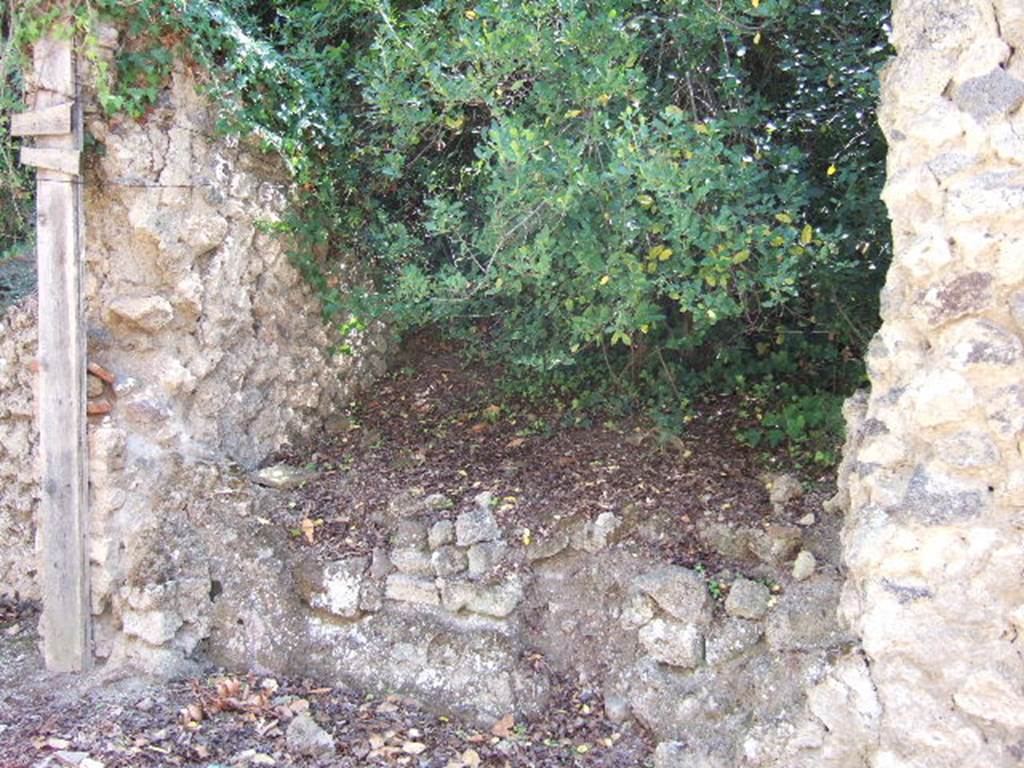 <![endif]>
I.19.2 Pompeii. September 2005.
When excavated, the area on the left of the photo would have been the sales counter or podium (the two large slabs were part of the base).
This was highly painted with two diamond shapes, on each side of a circle.
According to Varone and Stefani, found on the west (right) of the doorway was CIL IV 7384, no longer conserved.
See Varone, A. and Stefani, G., 2009. Titulorum Pictorum Pompeianorum, Rome: L'erma di Bretschneider, (p.170-171, with photo C.1951).
According to Epigraphik-Datenbank Clauss/Slaby (See www.manfredclauss.de), this read as –
Stabulio Oenoclioni bibis et
mamillam quam tidi
clupium [dedit(?)] ubiq(ue) Venus         [CIL IV 7384]
In another book, according to Stefani, a beautiful photo showing the decorated podium still being excavated can be seen, but with a note.
This is photo SAP A2119.
The note said that the podium is now totally destroyed, and so it is difficult to know in which thermopolium the photo was taken.
According to the text, Stefani (and Varone and Stefani, above) recognise the thermopolium as being I.19.2.
See Stefani, G. (2005). Cibi e Sapori a Pompeii Dintorni. Pompeii, Flavius. (p.102, with photo A2119)
According to Della Corte, the host Stabilio was mentioned at least another four times in the near vicinity.
Twice on the sales counter, and twice not too far away, to the left of I.19.5.
See Della Corte, M., 1965. Case ed Abitanti di Pompei. Napoli: Fausto Fiorentino. (p.305)
According to Epigraphik-Datenbank Clauss/Slaby (See www.manfredclauss.de) these read as –
Cun(n)um  linge(s)  Stab(ilio)    [CIL IV 8419b]
]s Stabilio     [CIL IV 8419c]
Stabilio
ceryssas ALS
Stabilio        [CIL IV 8423]
<![if !supportLineBreakNewLine]>
<![endif]>