IX.14.3 Pompeii. Shop. Excavated 1910.
<![if !vml]>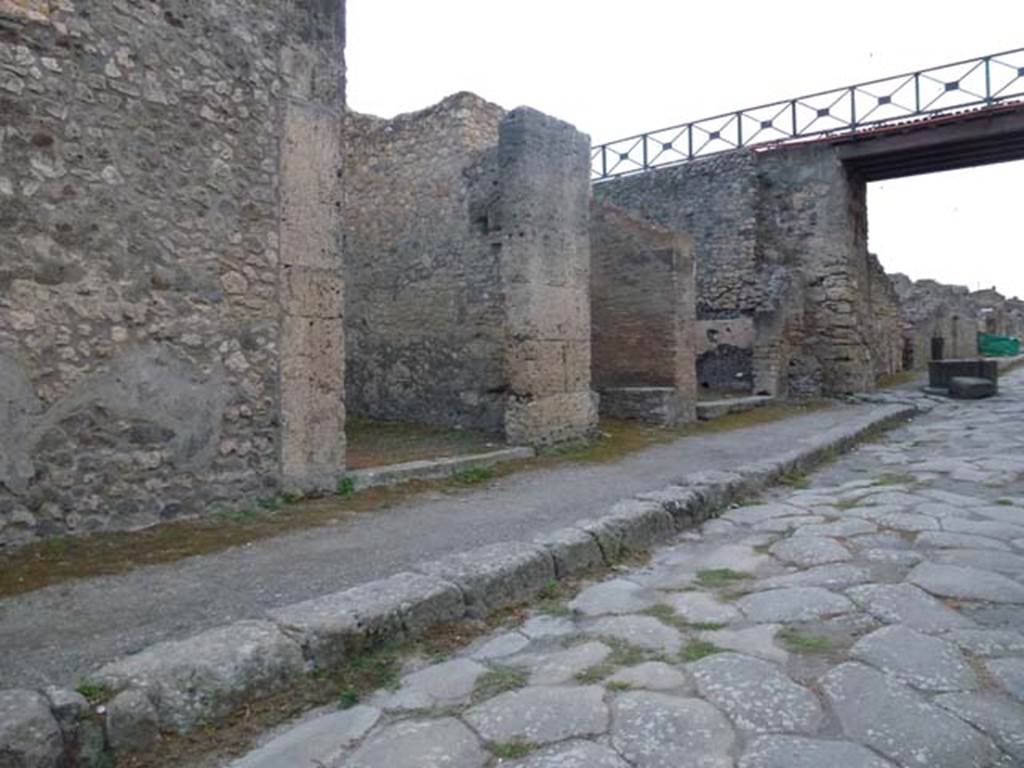 <![endif]>
IX.14.3 Pompeii. September 2011. Looking south-west towards entrance doorway, on left, and IX.14.2 and IX.14.1, and modern bridge over Via di Nola.
Photo courtesy of Michael Binns.
<![if !vml]>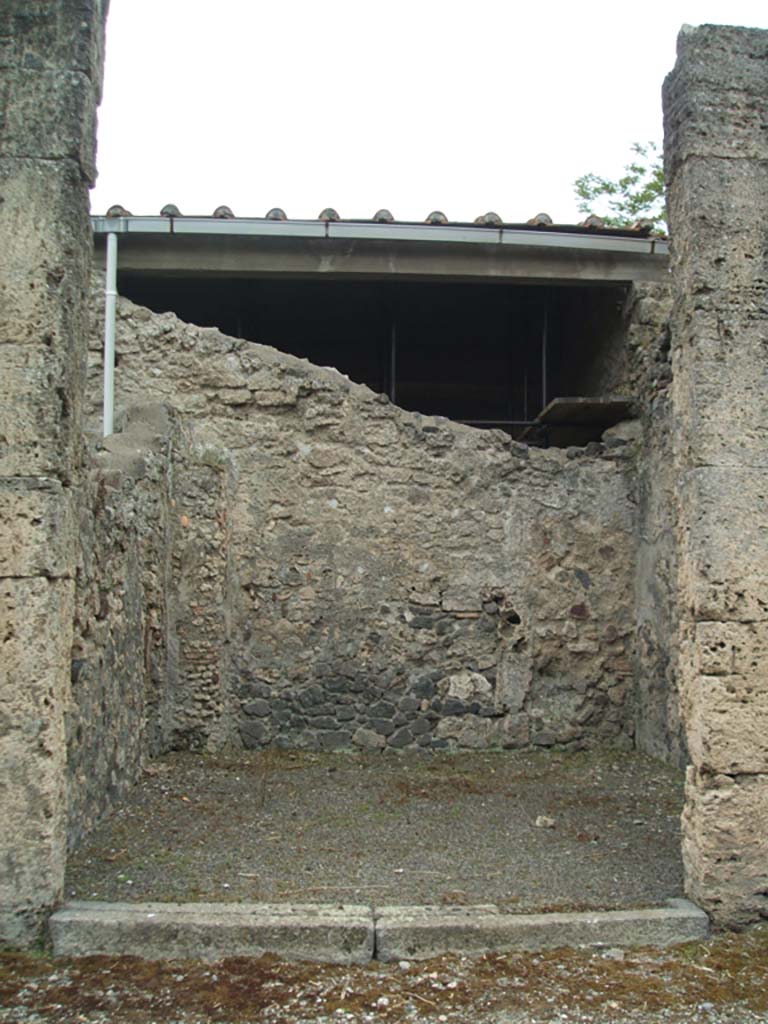 <![endif]>
IX.14.3 Pompeii. May 2005. Entrance doorway, looking south.
According to Eschebach, in the left wall (east) was a lararium niche.
Behind this was a latrine with a downpipe from above, and on the rear wall were the steps to the upper floor.
See Eschebach, L., 1993. Gebäudeverzeichnis und Stadtplan der antiken Stadt Pompeji. Köln: Böhlau. (p. 451)
According to Boyce, in the east wall was a square niche painted white within.
See Notizie degli Scavi di Antichità, 1911, 351. 
Boyce gives the location as Reg. III, Taberna located to the east of the entrance into the smaller atrium of Domus Obelli Firmi.
See Boyce G. K., 1937. Corpus of the Lararia of Pompeii. Rome: MAAR 14. (p. 31, no. 69)