VII.6.13 Pompeii. Steps to upper floor.
Linked to VII.6.14 and VII.6.15. Excavated 1868, 1910.
According to Garcia y Garcia Region VII, Insula VI was one of the insulae most devastated over the years since its excavation.
He calls it the "Cinderella" of Pompeii. Between the years 1759 and 1762 it was vandalised and stripped by the Bourbons, then re-interred.
Then came the slow and non-systematic uncovering again before the final destruction in September 1943.
The area was ignored and abandoned during the years following the war, which reduced the insula to a heap of bricks and masonry.
See Garcia y Garcia, L., 2006. Danni di guerra a Pompei. Rome: L'Erma di Bretschneider. (p.102).
According to Fiorelli, this was stairs to the upper floor.
(Gradinata di cenacoli superiore.)
See Pappalardo, U., 2001. La Descrizione di Pompei per Giuseppe Fiorelli (1875). Napoli: Massa Editore. (p.160)
According to NdS,
XIII, XIV, XV were three doorways of the same large shop, resulting from different rooms.
The north-east corner of the insula, which occurs between the doorways of XIV and XV, was made in the lower part  with large parallelepipeds of Sarno stone (Samnite construction), to which another species of masonry was added. This later re-fitting of older constructions, was observed in many parts of the insula.
(XIII, XIV, XV. Tre vani d'ingresso di una stessa grande bottega, risultante di diversi ambienti.)
L'angolo nord-est dell'isola, che capita tra i vani XIV e XV, era fatto inferiormente con grossi parallelepipedi di pietra di Sarno (costruzione sannitica), ai quali fu poi aggiunta altra specie di muratura. Tale riattazioni posteriori di costruzioni piu antiche, osservansi in molte parti dell'isola.
See Notizie degli Scavi, 1910, p.463.
<![if !vml]>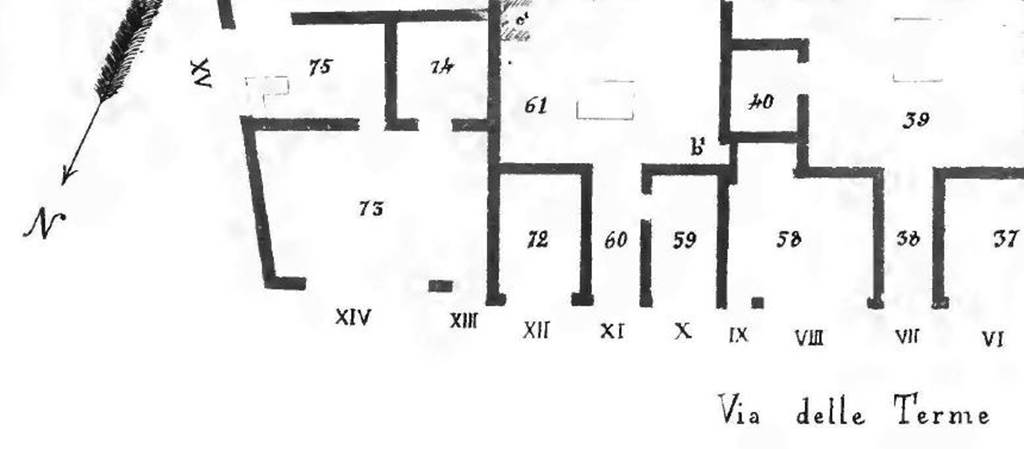 <![endif]>
VII.6.13 Pompeii. 1910 plan by Spano. See Notizie degli Scavi di Antichità, 1910, fig. 1, p. 437.
<![if !vml]>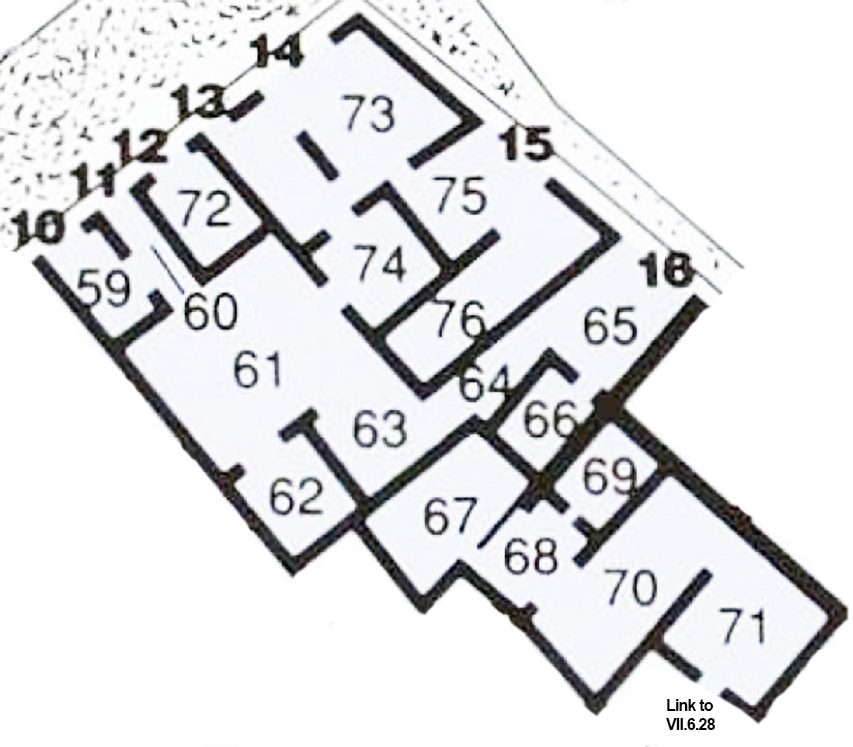 <![endif]>
VII.6.13 Pompeii. Plan based on PPM.
See Carratelli, G. P., 1990-2003. Pompei: Pitture e Mosaici: Vol. VII. Roma: Istituto della enciclopedia italiana, p. 180.
<![if !vml]>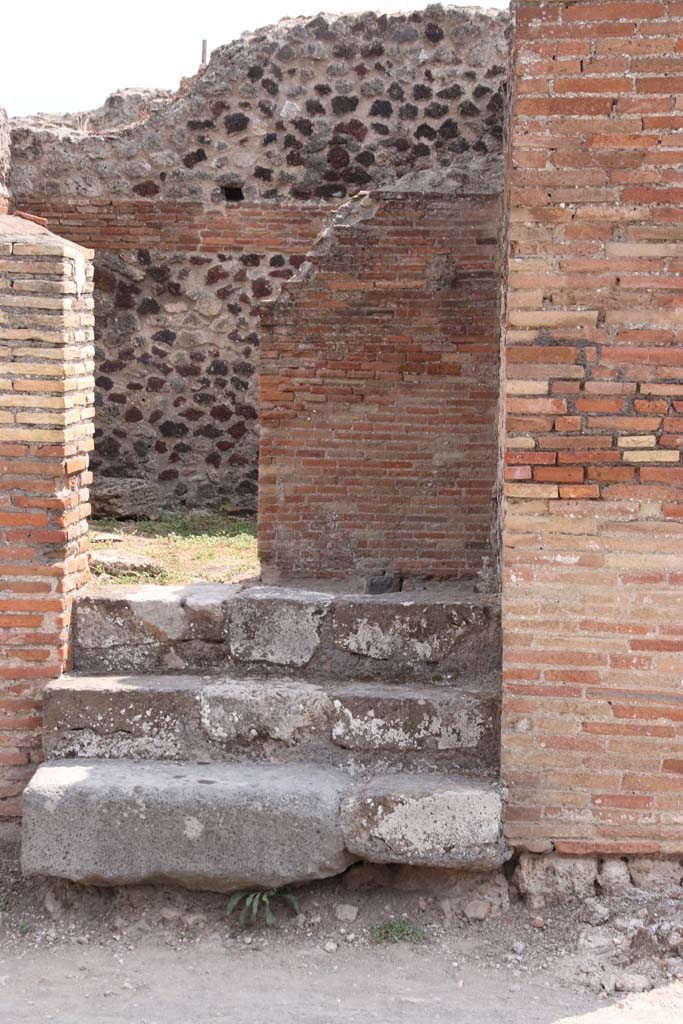 <![endif]>
VII.6.13 Pompeii. September 2021.
Looking south to steps to upper floor. Photo courtesy of Klaus Heese.
<![if !vml]>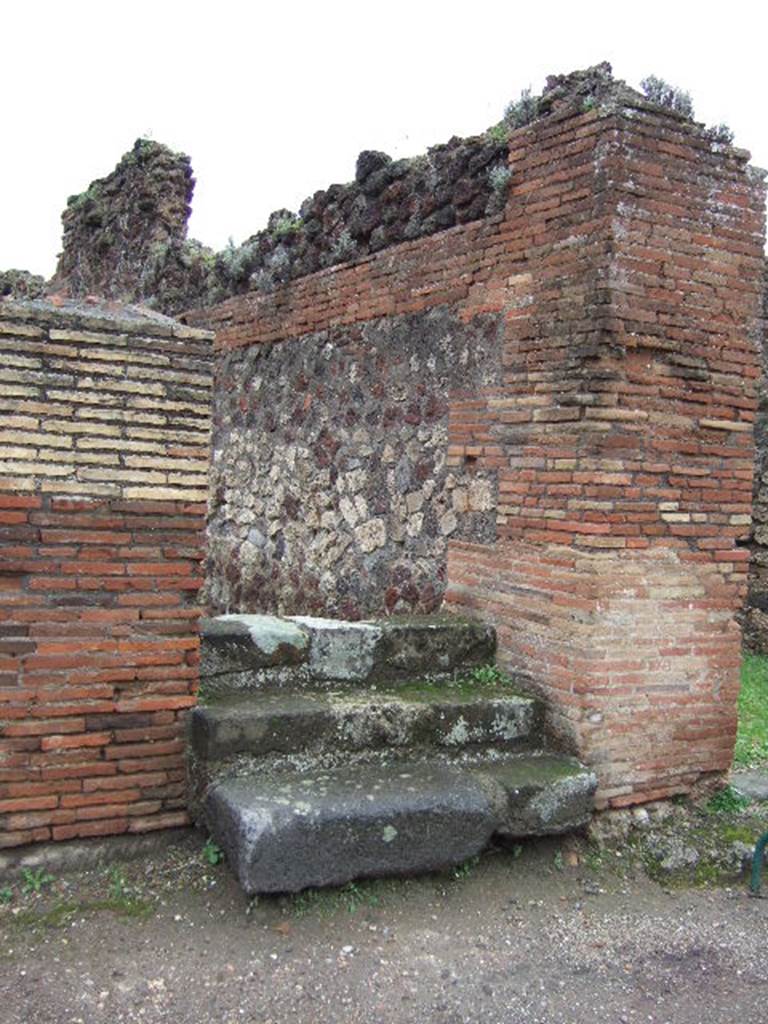 <![endif]>
VII.6.13 Pompeii. December 2004. Steps to upper floor.
<![if !vml]>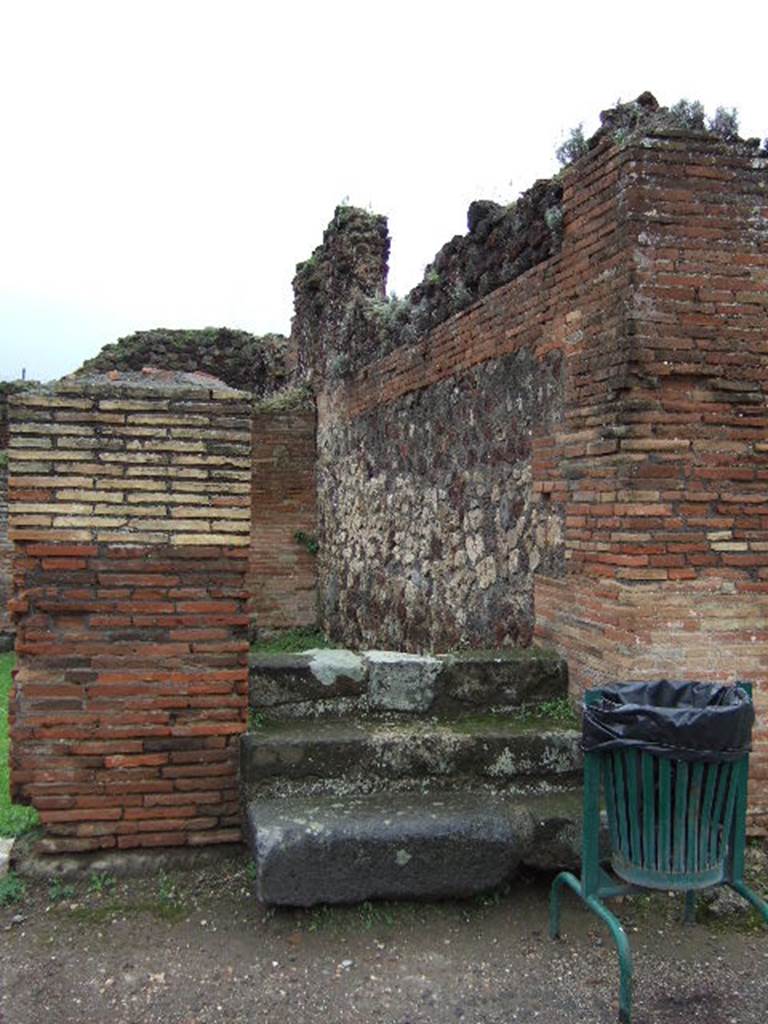 <![endif]>
VII.6.13 Pompeii. December 2005. Steps to upper floor, looking south.
<![if !vml]>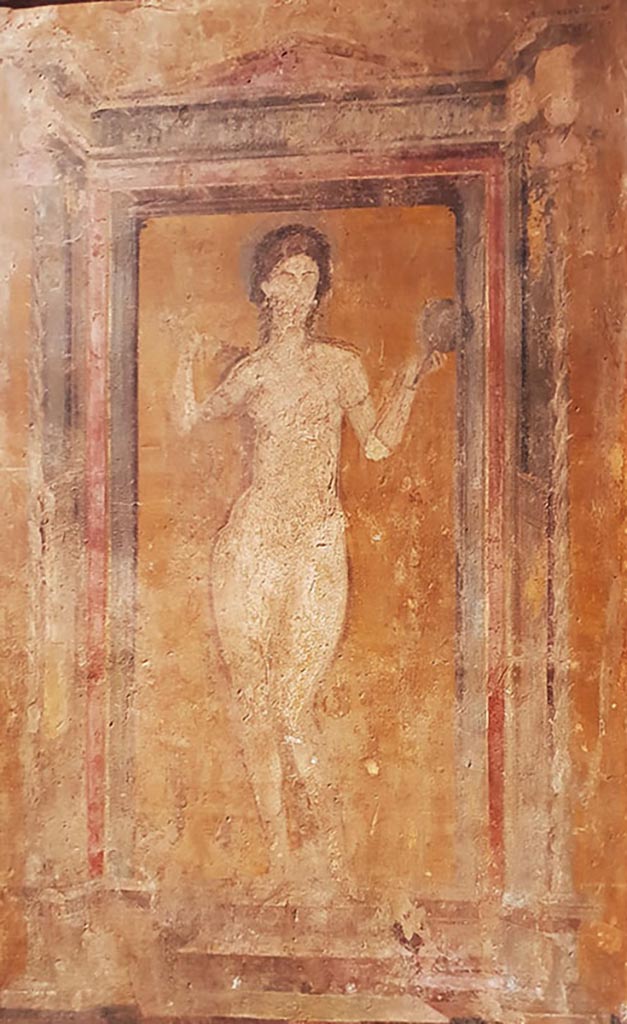 <![endif]>
VII.6.13/14 Pompeii. Drawing by Giuseppe Abbate, 1840, copy of a painting of Venus with her mirror, from the wall in front of a sort of shop, at the side of the Large Baths.
Two paintings were found, this one from the rear wall was detached and taken to Naples Archaeological Museum, inventory number 28873.
The other presumably was left and lost, see also VII.6.14.
Now in Naples Archaeological Museum. Inventory number ADS 692.
Photo © ICCD. https://www.catalogo.beniculturali.it/
Utilizzabili alle condizioni della licenza Attribuzione - Non commerciale - Condividi allo stesso modo 2.5 Italia (CC BY-NC-SA 2.5 IT)