VII.6.2 Pompeii. Thermopolium or shop with two-sided selling counter. Excavated 1760, 1910.
According to Garcia y Garcia Region VII, Insula VI was one of the insulae most devastated over the years since its excavation.
He calls it the "Cinderella" of Pompeii. Between the years 1759 and 1762 it was vandalised and stripped by the Bourbons, then re-interred.
Then came the slow and non-systematic uncovering again before the final destruction in September 1943.
The area was ignored and abandoned during the years following the war, which reduced the insula to a heap of bricks and masonry.
See Garcia y Garcia, L., 2006. Danni di guerra a Pompei. Rome: L'Erma di Bretschneider. (p.102).
<![if !vml]>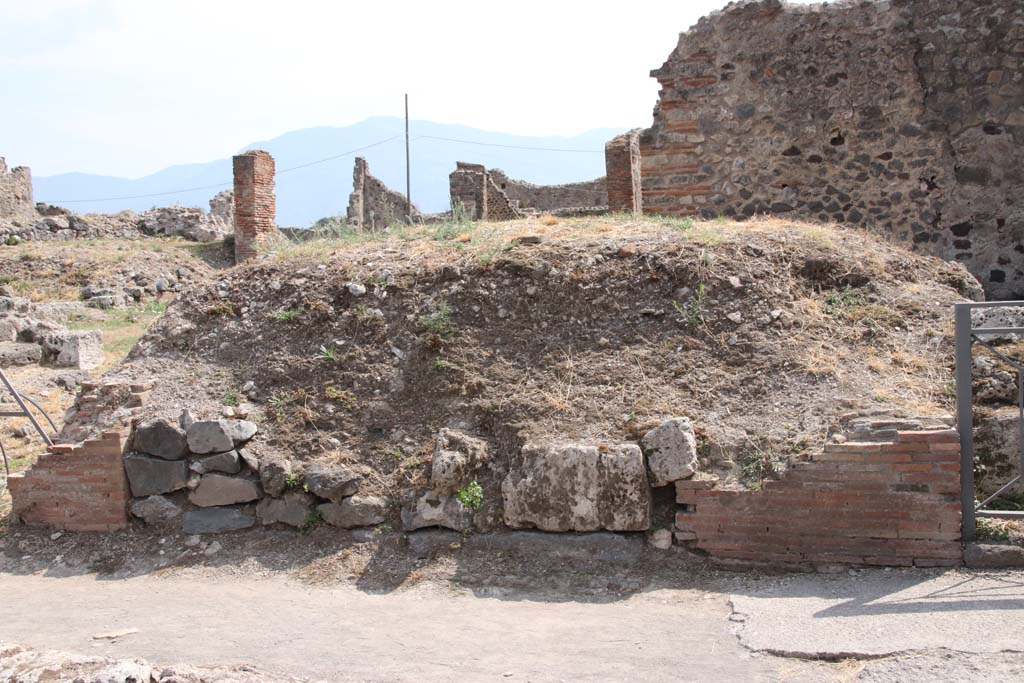 <![endif]>
VII.6.2 and 1 Pompeii. May 2011. Looking south towards entrance doorways.
The entrance to the bar at VII.6.2 would have been between the brick pillars visible near the pavement.
The entrance has been infilled. Photo courtesy of Michael Binns.
<![if !vml]>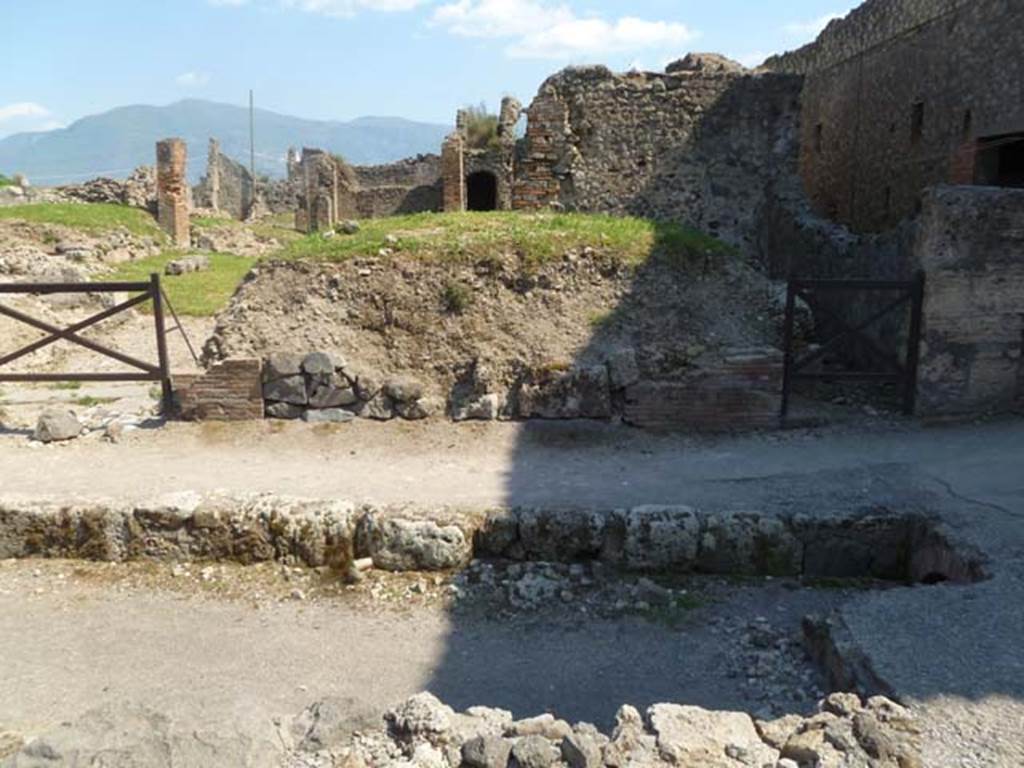 <![endif]>
VII.6.2 Pompeii. May 2005. Entrance which has been bricked up and closed.
<![if !vml]>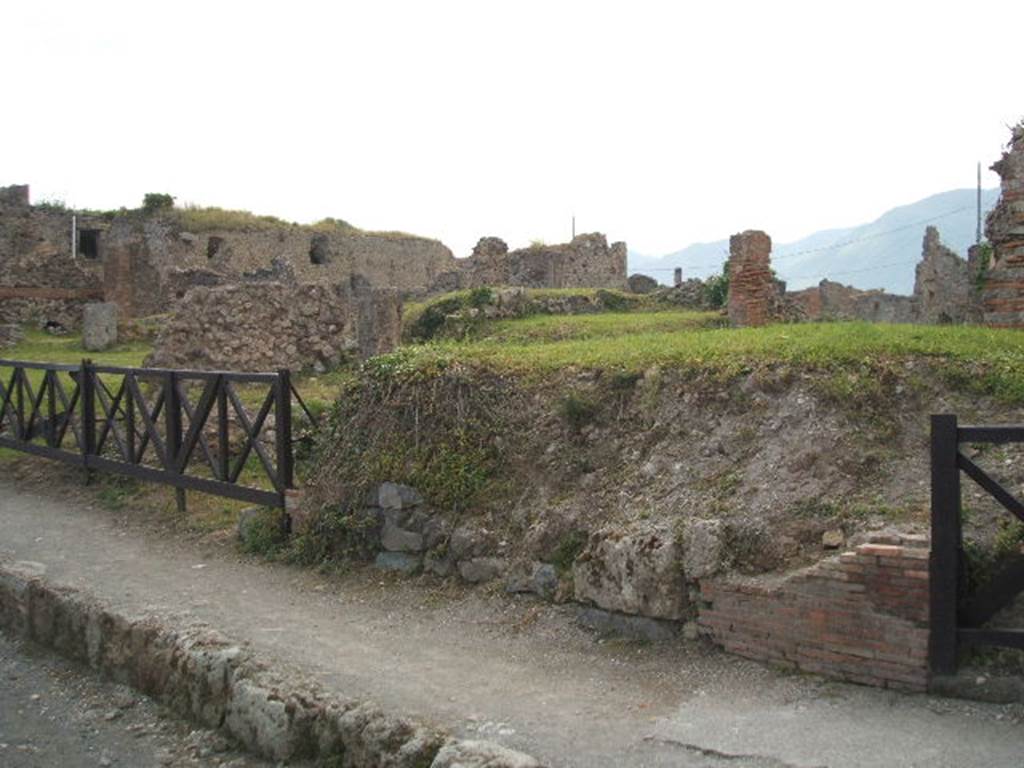 <![endif]>
VII.6.1 and 2 Pompeii. About 1834. Sketch by Mazois.
Looking west to the end of the Via delle Terme, where it joins Vicolo del Farmacista.
The entrance to the thermopolium is shown on the left.