VII.4.11 Pompeii. Shop. Excavated 1823, 1827.
According to Fiorelli –
"Una bottega, con scaletta per l'ammezzato, era l'ultima di quelle precedute dal portico, che qui termina con una colonna sporgente da un pilastro angolare."
See Pappalardo, U., 2001. La Descrizione di Pompei per Giuseppe Fiorelli (1875). Napoli: Massa Editore. (p.89).
(trans: A shop with stairs (ladder) to the mezzanine, was the last of those preceded by the portico, which ended here with a column protruding from a corner pillar.)
<![if !vml]>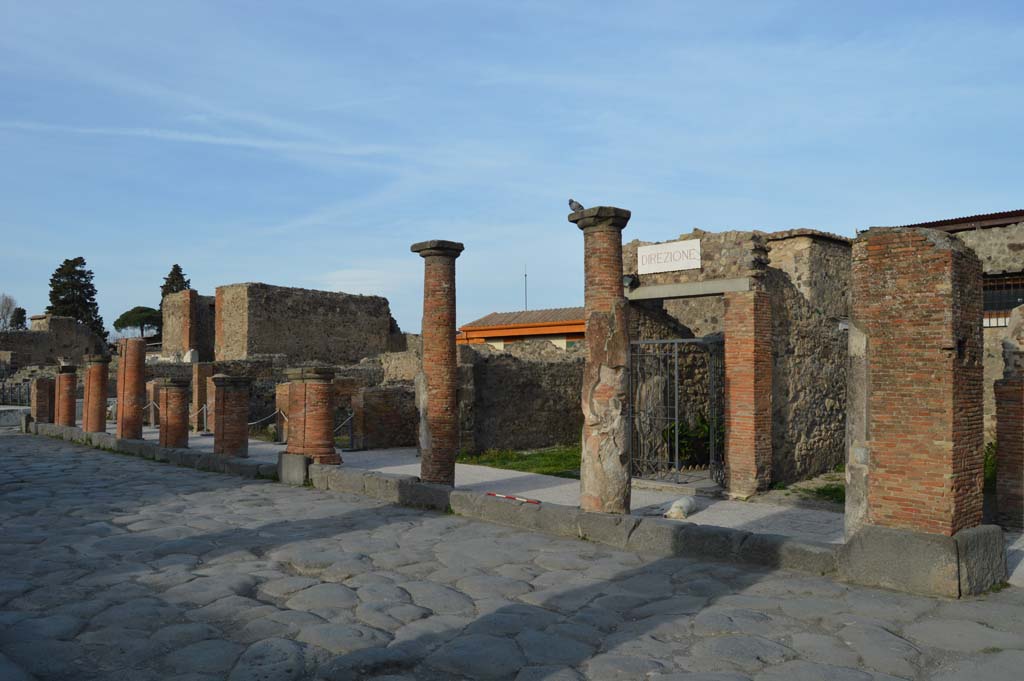 <![endif]>
Via del Foro, east side, Pompeii. March 2019.
Looking north-east along length of portico, from pilaster/column at south end, on right, outside of VII.4.11.
Foto Taylor Lauritsen, ERC Grant 681269 DÉCOR.
<![if !vml]>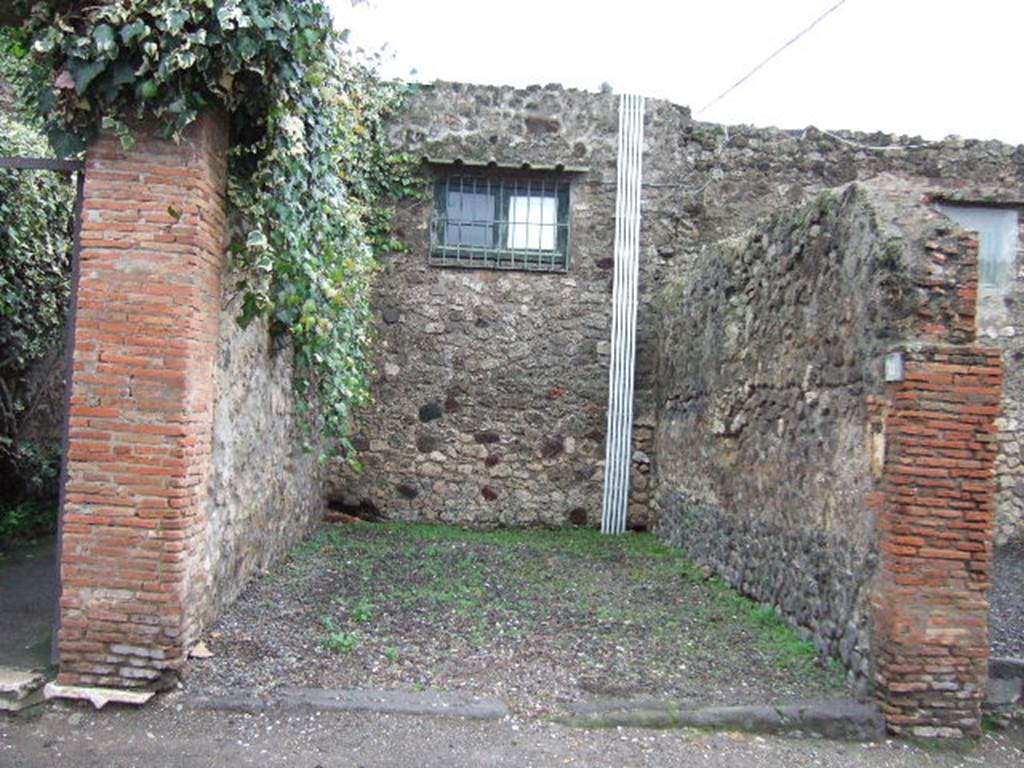 <![endif]>
VII.4.11 Pompeii. December 2005. Entrance, looking east across shop.
According to Eschebach, the stairs to the upper floor would have been against the south wall, on the right.
See Eschebach, L., 1993. Gebäudeverzeichnis und Stadtplan der antiken Stadt Pompeji. Köln: Böhlau. (p.274)
<![if !vml]>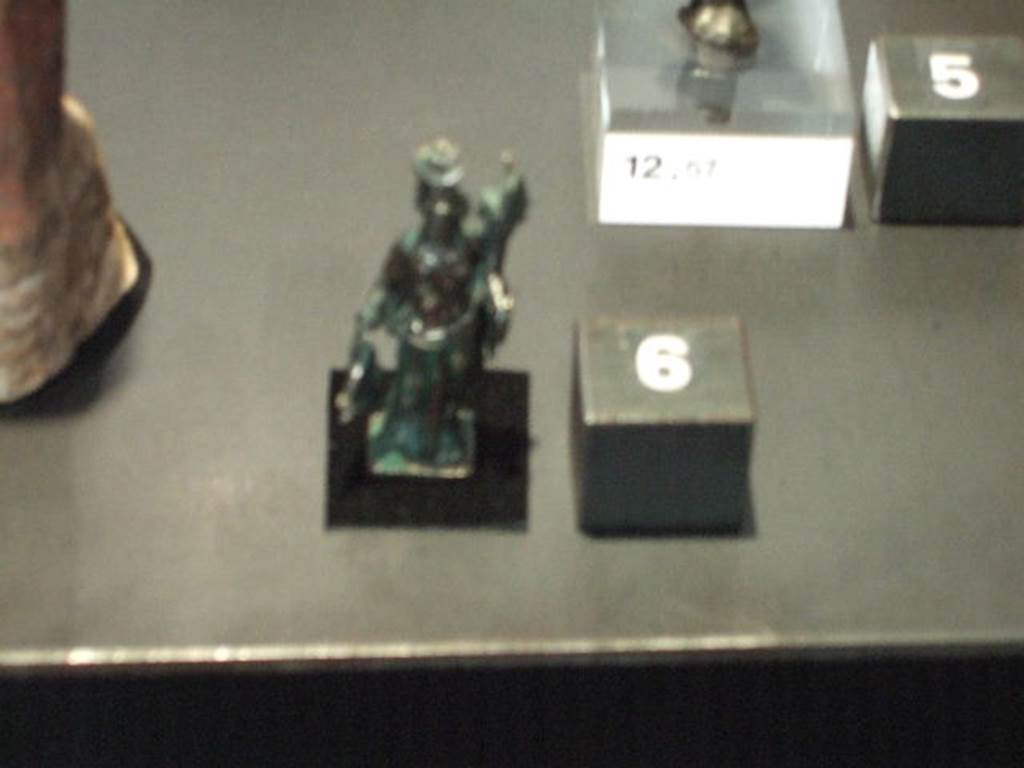 <![endif]>
Statuette of Isis Fortuna found in VII.4.11. Now in Naples Archaeological Museum.