VII.4.9 Pompeii. Shop (of Euhodus?). Excavated 1824, 1828, 1838.
According to Fiorelli – "Poi era una bottega, senza alcun indizio di particolare destinazione."
See Pappalardo, U., 2001. La Descrizione di Pompei per Giuseppe Fiorelli (1875). Napoli: Massa Editore. (p.89).
(trans: Then there was a shop, without any indication of a particular use."
<![if !vml]>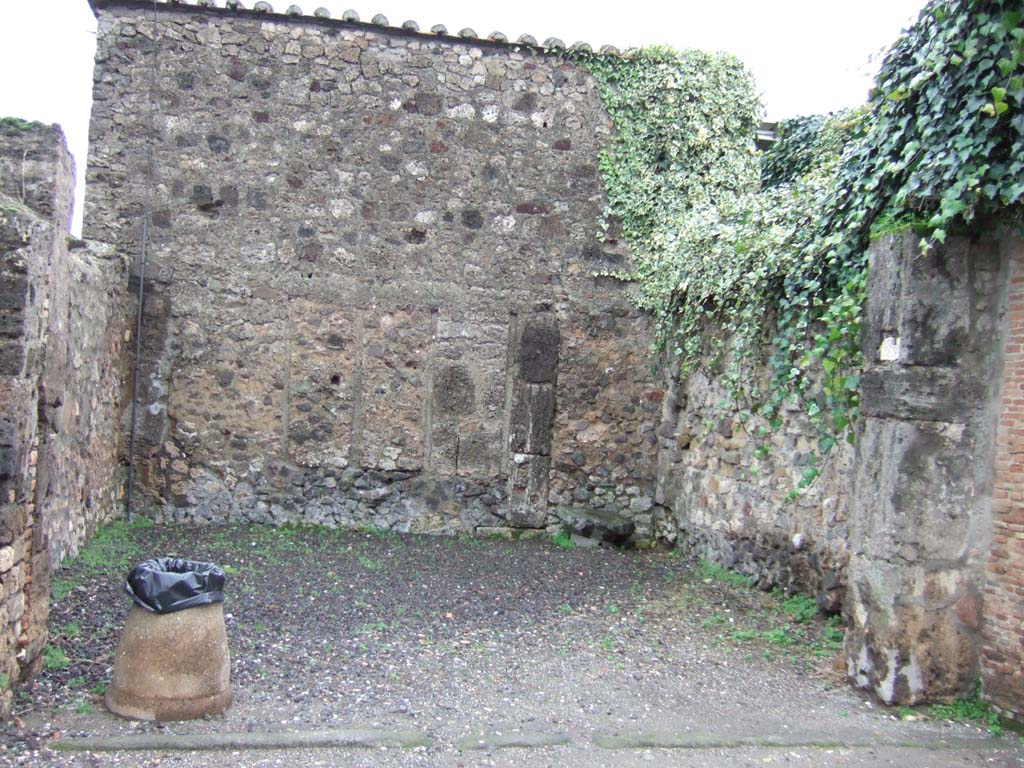 <![endif]>
VII.4.9 Pompeii. December 2005. Looking east from entrance.
In August 1823, graffiti were found painted on the pilaster between VII.4.9 and VII.4.10, on the right (see VII.4.10).
According to Della Corte, he thought CIL IV 515, found on the pilaster on the right, should have read – Euhodus rog(at).
He thought this would have been the shop of Euhodus. 
See Della Corte, M., 1965. Case ed Abitanti di Pompei. Napoli: Fausto Fiorentino. (p. 146)