IV.2.f Pompeii. Taberna Felicionis L.P.I.S. (Taberna Felicio L.P.I.S).
Linked to IV.2.e. Excavated 1841-3 and 1902-3.
All the doorways on the northern side of Via Nola, forming Regio IV, have been filled in as a wall to keep the earth bank back from the road.
It is very difficult to find the exact position of these doorways and link them to any site plan.
Liselotte Eschebach has numbered these houses from IV.2.1 to IV.2.7. Our numbering is IV.2.a to IV.2.g, as in CTP IIIA.
See Eschebach, L., 1993. Gebäudeverzeichnis und Stadtplan der antiken Stadt Pompeji. Köln: Böhlau.
<![if !vml]>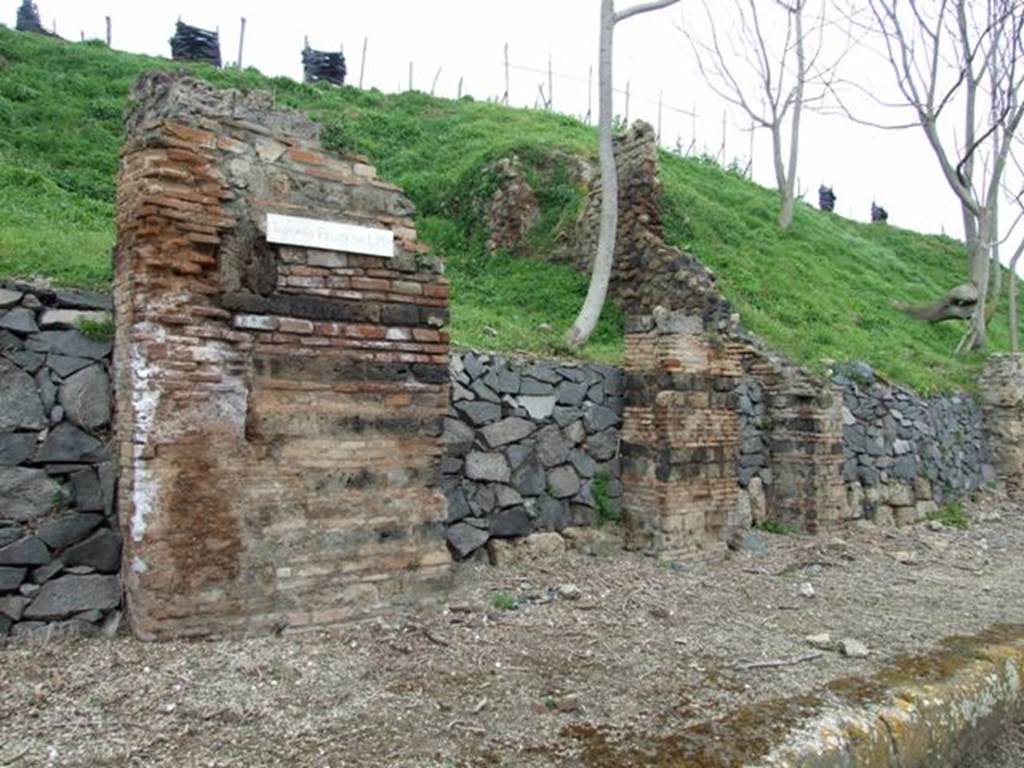 <![endif]>
IV.2.f Pompeii. March 2009. Entrance, in centre of picture.
According to Della Corte, this workshop with an upstairs floor was held by a Felicione, servant of an unknown Pompeian with the initials L.P.I.
He deduced this as a seal/signet was found here, with the writing –
Felicionis
L.P.I. s(ervus)    (S.69)
See Della Corte, M., 1965.  Case ed Abitanti di Pompei. Napoli: Fausto Fiorentino. (p.141)
According to Sogliano, the bronze seal was discovered on 5th January 1903, together with an imperial sestertius.
On January 7th 1903 the hinge and key of the door was found.
Amongst the lapilli many iron hemispherical nail heads were found, which would have come from the door shutter.
In the north wall of the workshop were two doorways leading into unexcavated rooms.
In the west wall there was a doorway linking to IV.2.e on the left, and a window on the right also onto IV.2.e.
At the foot of the wall near the window, was the cistern-mouth with a rim of terracotta.
Many items that were discovered in the workshop are listed in NdS, pages 279-80.
Some of these items showing signs of burning from the fire that must have developed here.
See Notizie degli Scavi di Antichità, 1905 (p.279-80).
<![if !vml]>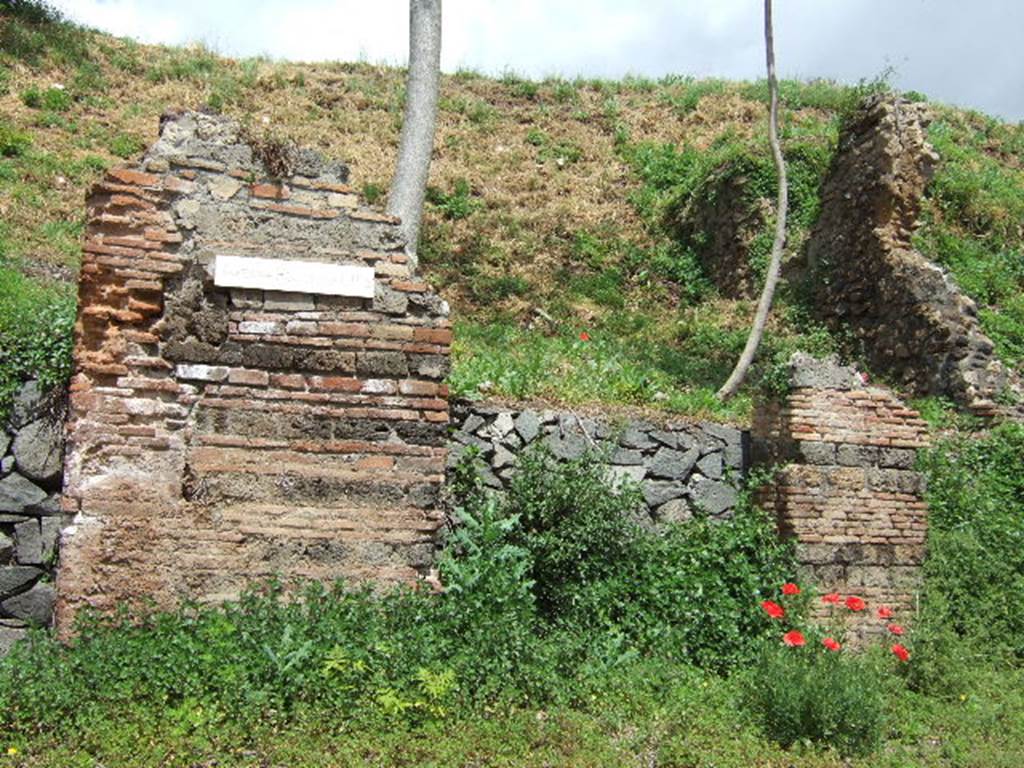 <![endif]>
IV.2.f Pompeii. May 2006. Entrance (centre)
<![if !vml]>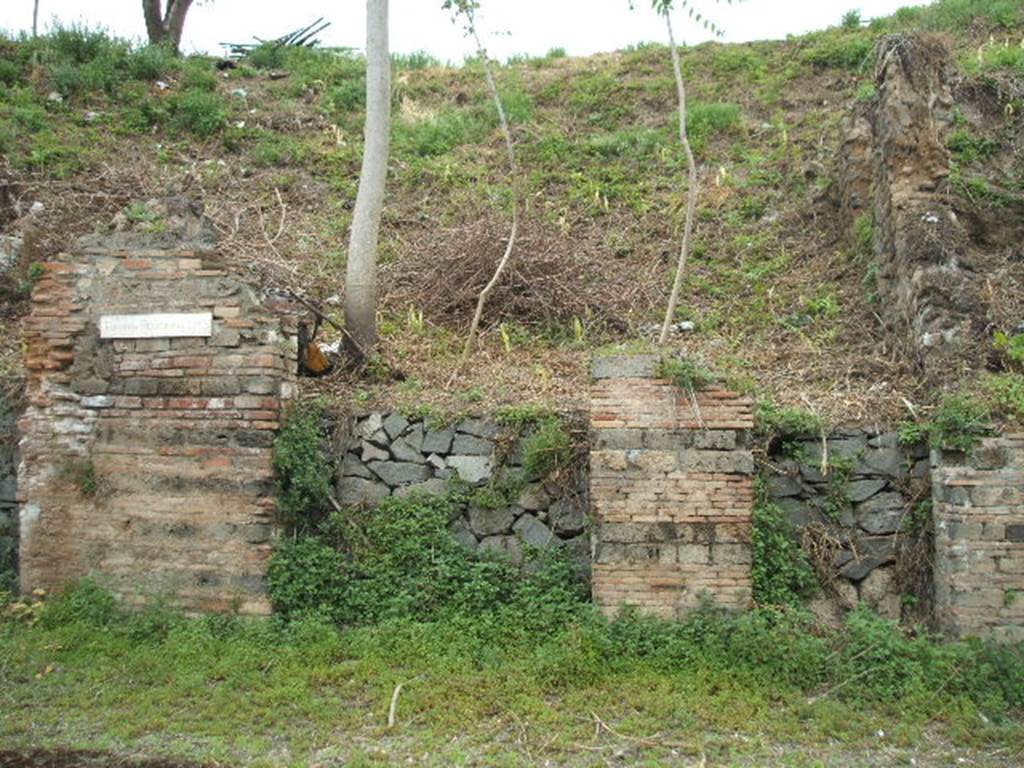 <![endif]>
IV.2.f Pompeii, in centre. May 2005.       Entrance doorway.                                                     IV.2.g, on right.