Pompeii Regio VII(7) Insula 10
Plan of entrances 1 to 15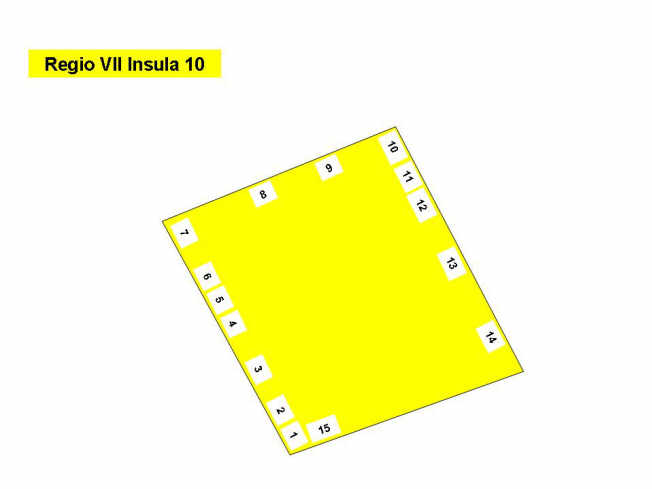 Use the pompeiiinpictures plan of the Insula 10 of Pompeii Regio VII to access the photographs.
Click on the entrance you want on the plan or click on a link below to reach the pictures.
VII.10.3 Casa della Caccia nuova
House of Florillus?
VII.10.5 Unnamed house
linked to VII.10.8 and VII.10.13
VII.10.13 Officina lanifricaria at VII.10.13
rear entrance of VII.10.5.