Pompeii Regio VII(7) Insula 8
Pianta del Foro Civile e
Tempio di Iuppiter

[Giove] di Pompei
Plan of Pompeii Forum and the Temple of Jupiter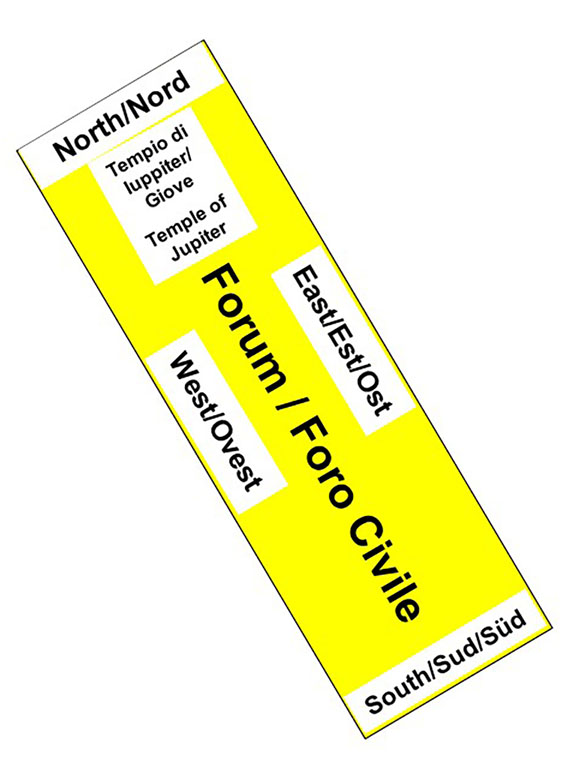 Pompeiiinpictures plan of the Forum showing the areas at the sides and the temple. 
Each area has a specific page on our site with information and photographs.
If your screen is large enough (more than 853px wide) press the area you want on the plan to see the pictures.
If you are on a smaller screen such as a phone or tablet you can use the links below to see the pictures.
Foro Civile
Lato Nord For Civile Lato Nord
Lato Sud Foro Civile Lato Sud
Lato Est Foro Civile Lato Est
Negozi sanniti Negozi sanniti sul lato est del Forum
Lato Ovest Foro Civile Lato Ovest
VII.8.1 Tempio di Giove
o Tempio di Iuppiter
Forum
North Side Forum North side
South Side Forum South side
East Side Forum East side
Samnite shops Samnite shops on Forum east side
West Side Forum West side
VII.8.1 Temple of Jupiter