Pompeii Regio VI (6) Insula 1.
Plan of entrances 1 to 26.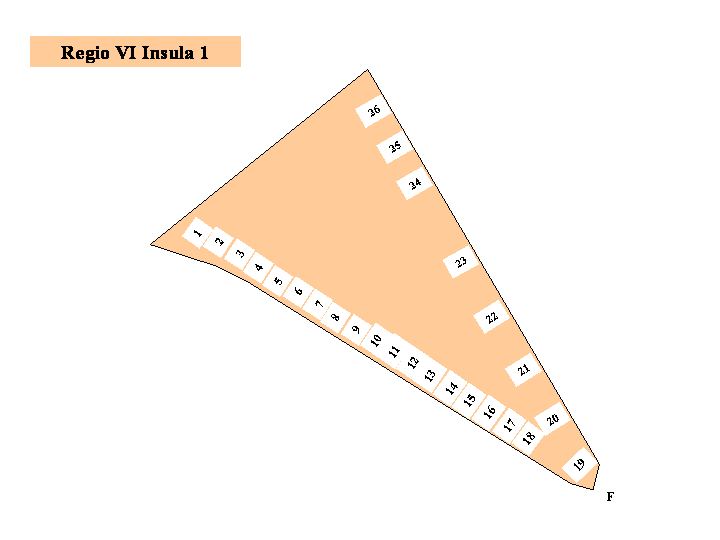 Use the pompeiiinpictures plan of the Insula 1 of Pompeii Regio VI to access the photographs.
Click on the entrance you want on the plan or click on a link below to reach the pictures.
VI.1.9 VI.1.10 VI.1.11 VI.1.12
VI.1.13 VI.1.14 VI.1.15 VI.1.16
VI.1.17 VI.1.18 VI.1.19 VI.1.20
VI.1.21 VI.1.22 VI.1.23 VI.1.24
VI.1.1 Casa del Triclinio
or House of the Triclinium
VI.1.7 VI.1.25 Casa delle Vestali
or House of the Vestals
or Casa del salve
or House of Ione
VI.1.10 Casa del Chirurgo
or House of the Surgeon
VI.1.18 Taberna Phoebi
Thermopolium and popina of Phoebus.
VI.1.19 Public well