Pompeii Regio VIII (8) Insula 7.
Plan of entrances 1 to 34, including the Theatres, Temple of Isis, Triangular Forum and the Doric Temple.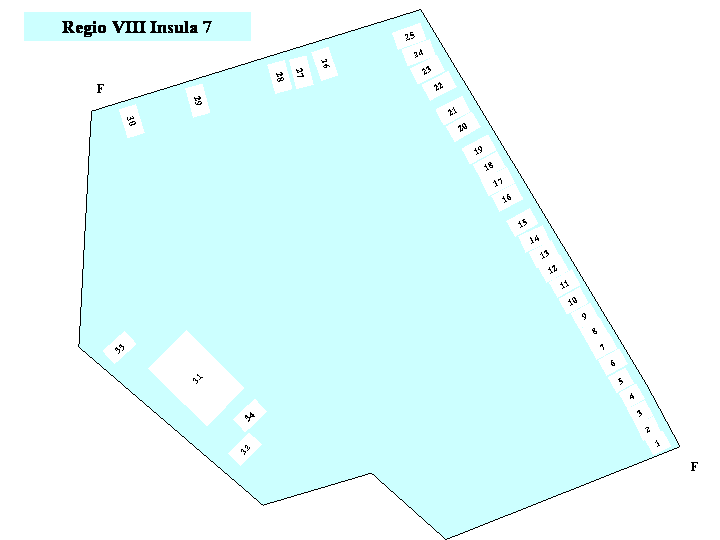 Use the pompeiiinpictures plan of the Insula 7 of Pompeii Regio VIII to access the photographs.
Click on the entrance you want on the plan or click on a link below to reach the pictures.
VIII.7.16 Gladiators Barracks
or Caserma dei Gladiatori
or Quadriporticus of the theatre
Little Theatre or Odeon
Large Theatre
VIII.7.24 Casa dello Scultore
VIII.7.28 Temple of Isis
or Tempio di iside
VIII.7.25 Temple of Aesculapius
or Temple of Zeus Meilichios
VIII.7.29 Samnite Palaestra
or Palestra Sannitica
VIII.7.30 Triangular Forum
VIII.7.31 Triangular Forum
Doric Temple
VIII.7.32 Triangular Forum
Tholos with deep well
VIII.7.33 Triangular Forum
Semi circular seat with sundial
VIII.7.34 Triangular Forum
Altars and Tomb